Fran-Ceil
3411 South Park Avenue, Blasdell,
292-3610, franceilcustard.com
Voted Best Ice Cream Shop by Spree three times in the past five years—2015, 2016, and 2018—Fran-Ceil is a tiny Lackawanna stand that's been a big winner with its legions of fans for far longer. This is the quintessential roadside ice cream place of our childhood memories. For Southtowners, it's been a mandatory stop on the way back from any standard family outing for decades. Thanks to Yelp, thousands of other Western New Yorkers consider it well worth a special trip when they're in the mood for classic frozen custard.
The original owners were brothers-in-law, who, in the early 1950s, named their ice cream store after their wives, sisters named Frances and Celia. While Celia and her husband, Michael Bordonaro, sold out early on, Anthony and Frances Pierino ran the stand until the eighties. It was then sold to the Dzialak family, the current operators.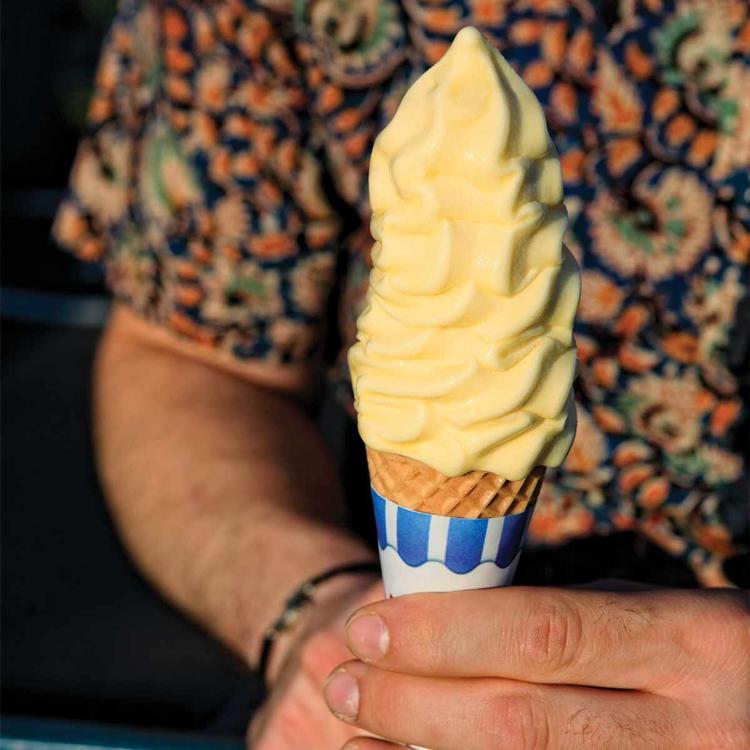 Despite these changes, the original custard and sherbet recipes from the fifties are still in use. Chocolate and vanilla custard are always available, along with a couple dozen flavors of Perry's ice cream, but the pro tip all Fran-Ceil fans know is that a special flavor of both custard and sherbet is offered weekly. (At press time it was coconut custard and pineapple sherbet.) Another pro tip is to go straight for the custard. It is renowned as one of the richest and creamiest in Western New York.
Dairy-free options are available, as well as shakes, splits, sundaes, smoothies, slushes, and novelties. Regular visitors can stay in the know digitally by following the stand on Facebook, or, even better, downloading the Fran-Ceil app. You have to wonder what the original Fran and Ceil would have thought about that.