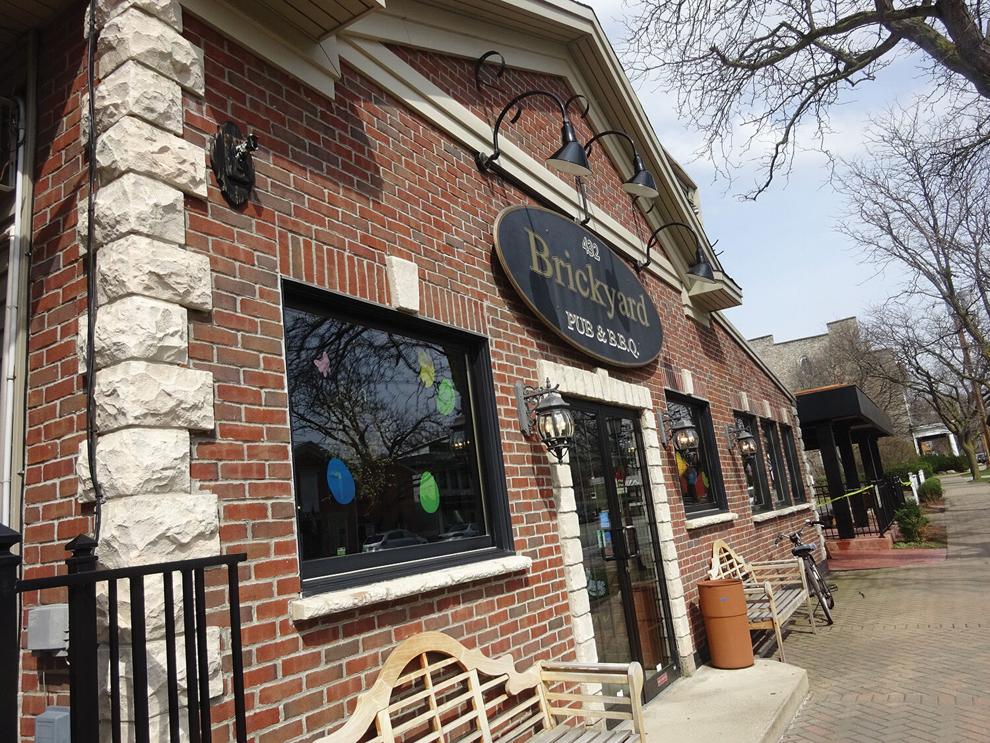 With its proximity to the majestic Niagara Falls, picturesque riverfront dining, and quaint collection of boutique shops and restaurants, Lewiston offers visitors a distinct vacation feeling. Established in 1798 and named for New York's third governor Morgan Lewis, the village is also rich with history, with many buildings dating back to 1813 when the village was rebuilt following its burning during the War of 1812. And all this faraway destination ambiance is a short day trip away.    
The best way to explore the village is on foot. I usually park by Academy Park and enjoy a short stroll (just under a mile) down Center Street to the Niagara River.
While not all the town's many restaurants are currently open for lunch, there are still plenty to choose from. My hands-down favorite is Brickyard Pub & BBQ (brickyardpub.com), a mainstay since 2005. Last summer, a fire broke out in the adjacent Brickyard Brewing Company, leaving the restaurant damaged. Fortunately, it was able to reopen in the fall; the brewery is slated to re-open this summer.
I recently enjoyed a leisurely lunch with my husband and daughter on the large outdoor patio. The extensive menu features classics like burgers, sandwiches, and salads, but is best known for its barbecue items such as pulled pork, brisket, and ribs. The barbecue items are slow smoked up to fourteen hours in a wood pit barbecue smoker.
My husband and I opted for the house special, which features a half barbecue chicken along with either a half rack of St. Louis or Baby Back Ribs. My daughter, who is gluten-free, chose the half rack of St. Louis style ribs, sweet potato fries, and coleslaw. (She commented on how good the sweet potatoes fries were more than once.) There are over a dozen sides to choose from; gluten-free options are clearly labeled.
Brickyard follows numerous safety protocols to keep patrons safe while dining out during the pandemic. See their website for more information about their policies and procedures to prevent the spread of COVID-19.
If barbecue isn't your thing, try Apple Granny (applegranny.com). The lunch menu features sandwiches and burgers, along with their specialty, Granny's Awesome Blossom blooming onion. For casual dining, check out the Lewiston Silo (lewistonsilo.com) and its adjacent ice cream stand, located along the Niagara River. Another delicious option is Hibbard's Custard (hibbardscustard.com) located by Academy Park. Gallo Coal Fired Kitchen, known for its pizza and Italian dishes, currently at 800 Center Street, is constructing a two-story location at 402 Center Street, set to open this summer.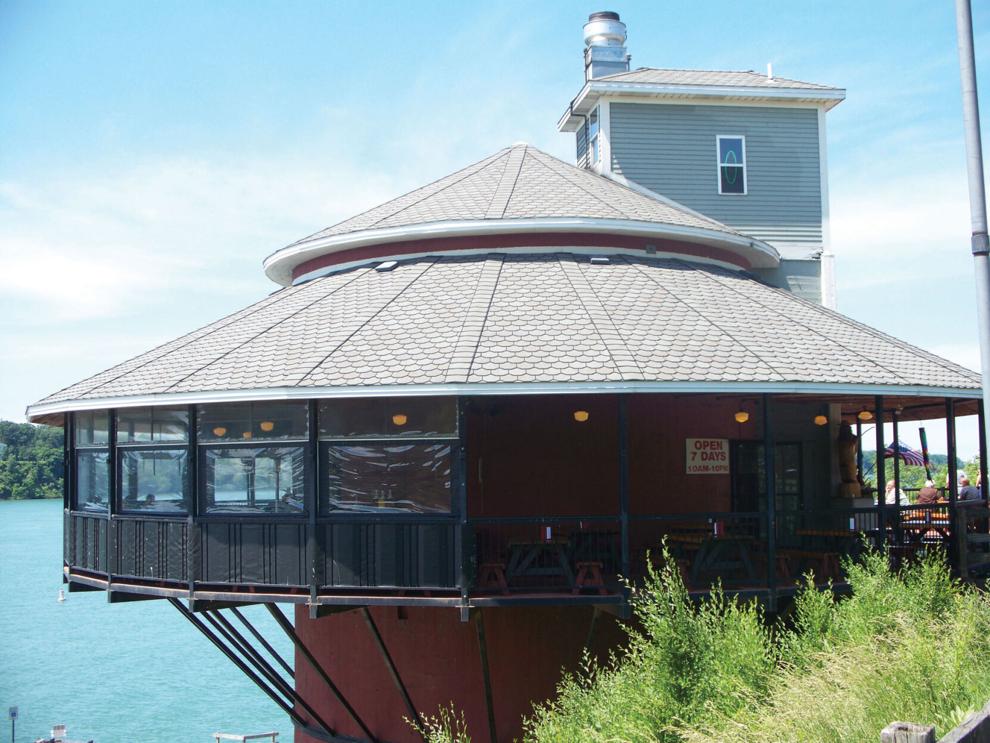 Before or after lunch, take a walk down Center Street to browse the gift shops, then head to the waterfront to enjoy the scenery in Lewiston Landing Park, swing on the large garden swing overlooking the river, and view the Freedom Crossing Monument, which depicts enslaved people crossing the Niagara River to freedom in Canada in the mid-19th Century.
The name Lewiston is practically synonymous with Artpark (artpark.net), a 200-acre New York State park designed to bring art to the general public. Here, one can experience year-round natural beauty, as well as enjoy visual and performing arts in the summer season.
All concerts and events planned for this summer will be held outdoors. "We will be complying with all the health department regulations including social distancing, masks, and negative test or vaccination proof," says Dave Wedekindt, Vice President of Concerts & Marketing. He adds that it is free to come and enjoy the park, including the hiking trails, art installations, and picnic areas. Only concerts and special events carry an admission charge. 
A short drive from the village is the Castellani Art Museum (castellaniartmuseum.org) on Niagara University's campus, a must-see for art enthusiasts. The museum is scheduled to open for weekends only beginning this month, with free admission by pre-registered timed tickets. Check their website for details. 
"We have to follow New York State safety guidelines, as well as those from Niagara University," says Tara Walker, Senior Manager of Museum Marketing and Public Relations. She shares that there are different exhibits planned for every weekend, including Folk Arts, Quilting Niagara, artwork from the Buffalo Society of Artists, and 300 Years of Niagara, from their Niagara Falls themed collections. There will also be a show of recent acquisitions (2010 and onward) put together by Carla Castellani, daughter of the museum's founder. Digital images of the museum's collections can also be viewed online.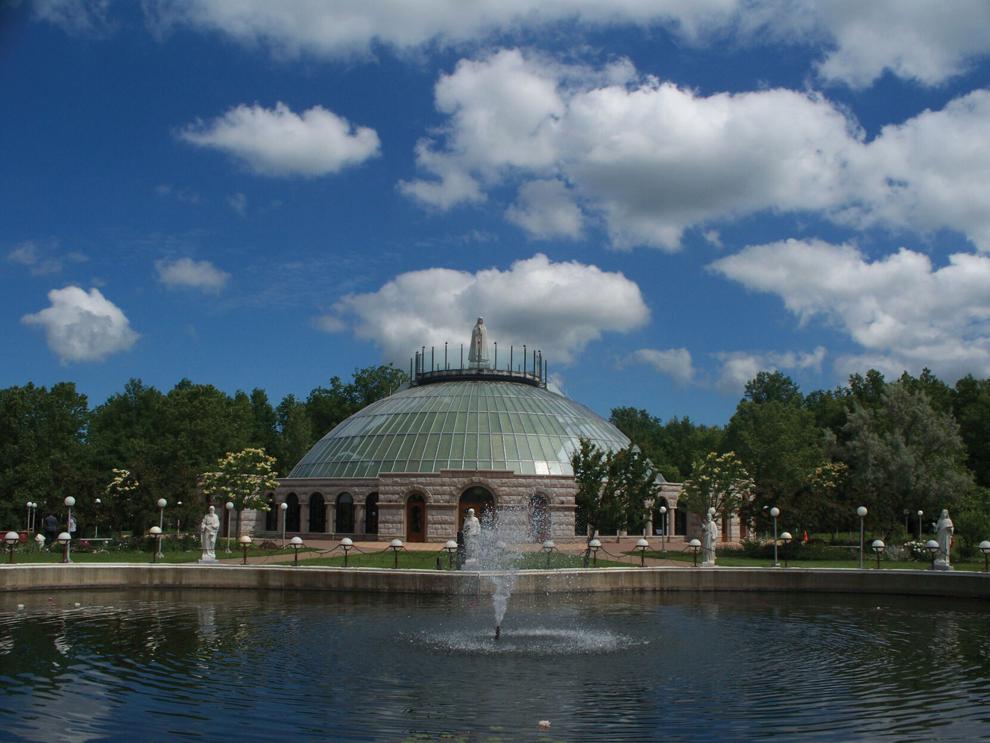 Another site worth visiting is the Our Lady of Fatima Shrine (fatimashrine.com), just a few miles north of the village. It is a place of natural beauty, art, prayer, and renewal, operated by the Barnabite Fathers. Modeled after the Fatima Shrine in Lisbon, Portugal, the focal point is the basilica, a dome-shaped church depicting the Northern Hemisphere with a thirteen-foot-tall statue of Our Lady of Fatima on top. The grounds are open daily, and mass times, along with current office and gift shop hours, can be viewed on the website. The cafeteria is open from 11 a.m.-7 p.m. on Fridays only. 
For more information about the Lewiston area, contact the Niagara River Region Chamber of Commerce at 754-9500 or visitniagarariverregion.com.
Brickyard Pub & BBQ
432 Center Street
754-7227
Apple Granny
433 Center Street
754-2028
The Silo
115 N. Water Street
754-9680
Hibbard's Custard
105 Portage Road
754-4218
Artpark
450 South 4th Street 
754-4375
Castellani Art Museum
7 Varsity Drive, Niagara University
286-8200
Our Lady of Fatima Shrine 
1023 Swann Road
754-7489
Christine A. Smyczynski is a freelance writer and blogger and author of Western New York Explorer's Guide.