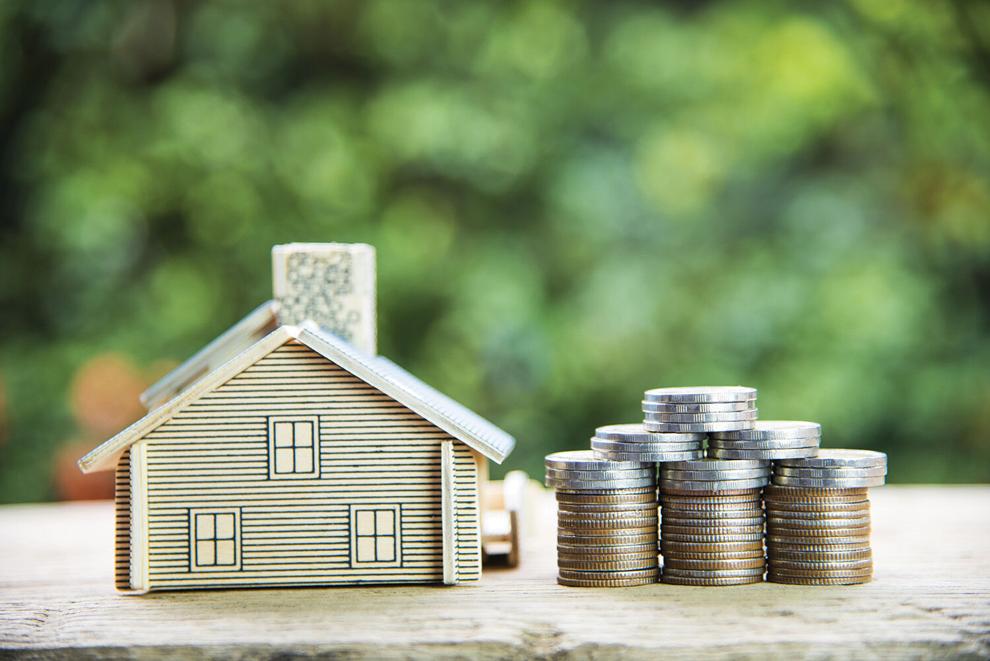 When it comes to saving big bucks, it's all about the little things. Where better to start than at home, where we've spent so much time the past year? Here's a room by room breakdown of how to do more with less. 
Savings in the kitchen 
Dishwasher. You can actually save on energy and water costs by using your dishwasher instead of handwashing dishes—just make sure you run a full load. Keep in mind you don't have to pre-rinse the dishes clean before loading (sorry, Mom); modern detergents are designed to cling to food particles in order to clean effectively. 
Coffee maker. Indulging a weekly Starbucks habit at a modest $4 per visit adds up to $200 a year. Save major moolah by brewing your cup of joe at home and pouring it into a reusable thermal container for sipping on the go. Your java will stay hotter longer, and you needn't worry about having your name misspelled on the label.
Under the sink. Imagine if you could replace all of your store-bought cleaners with a single product that is both cheaper and kinder to the environment. That's the power of white vinegar. Fill a spray bottle with two parts vinegar to one part water and voila! You have an all-purpose cleaner perfect for floors, windows, countertops, faucets, and even tubs, showers, and toilets thanks to its sanitizing qualities.
Savings in the basement
Washing Machine. According to General Electric, most clothes can be safely washed in cold water, which can save on energy costs. What's more, cold water washes may stop certain stains like blood and sweat from setting and make clothes less apt to shrink and fade. Thanks to science once again, most detergents today are designed to work in water as cold as sixty degrees (and if you're in doubt, there are some brands with formulas specifically for cold water washing). And that fancy fabric softener you're using? White vinegar to the rescue again. Put half a cup in the fabric softener compartment for soft, fresh-smelling laundry (don't worry; the vinegar odor doesn't stick).
Dryer. Is your dryer taking f-o-r-e-v-e-r to complete a cycle? Clean the lint trap after every use, and the dryer vent pipe twice a year. Not only is built up lint a serious fire hazard, but it can cause your machine to run sluggishly, resulting in higher energy costs. And to really go green (and save lots of green), forgo the dryer altogether and install a clothesline both indoors and out. 
Hot water tank. Both the Department of Energy and the Consumer Product Safety Commission recommend setting residential hot water tanks to 120 degrees. If you're unsure of how to check or set the temperature, consult the owner's manual or call the manufacturer's customer service line for help. When it's time to replace the hot water tank (every ten to fifteen years), consider going tankless. It's a higher cost up front, but you'll save energy (and money) in the long run since you won't be paying to heat water you're not using.
Savings in your closet
Chances are good that your work wardrobe has been collecting dust for the past year. Go through your closet and weed out clothes you can't see yourself wearing again. Turn your unwanted items into cash by listing them for sale online, taking them to a consignment shop, or holding a yard sale. Need new items to supplement your work-at-home status? The same suggestions apply.
Savings in the home office
Shave down on miscellaneous home-keeping costs. Enroll in automatic payments with your utility, insurance, and credit card bills to save on buying new checks and stamps. Call your cable/internet provider, insurance, and credit card companies and try to negotiate better terms. Maybe you've passed a milestone birthday, gone a certain number of years without an accident, there's a special promotion running, or bundling discounts are available. You won't know until you ask.
Savings all over 
Are you using energy efficient light bulbs? Do you have a programmable thermostat? Are you unplugging items when not in use? Are your doors drafty? Money may literally be going out the window if you're paying to heat and cool a house that's not energy efficient. Visit the New York State Energy Research and Development Authority at https://www.nyserda.ny.gov for a list of programs designed to help homeowners at all income levels.
Tara Erwin lives and writes in Western New York.