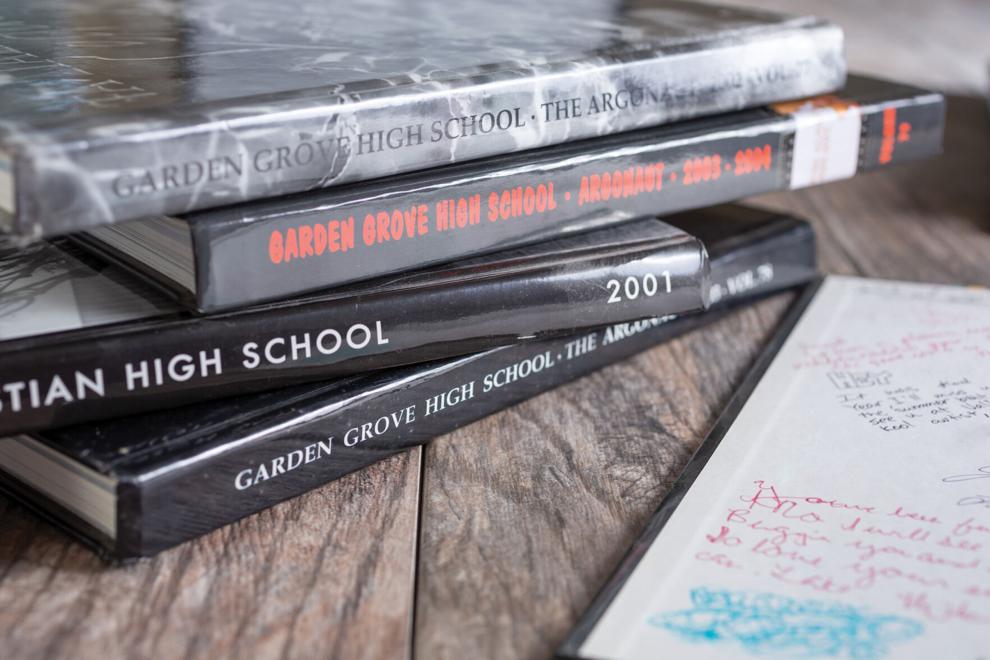 Life records often begin with a birth certificate and then jump to marriage and voting, leaving a gap the size of an entire childhood and adolescence. Fortunately, we have school yearbooks. Thanks to them, I've discovered details about my ancestors' lives that weren't available anywhere else. I learned that Uncle Al, a U.S. Marine during World War II, once wanted to be a veterinarian, and that Uncle Lionel was nicknamed "Choo-Choo," and claimed comic books were his favorite literature. 
If "Have a great summer" is a popular yearbook sentiment, it might be because students have been writing it—at least in North America—for a long time. Yale published the first higher education yearbook—the Yale Banner—in 1841, and when the high schools became standard circa 1900, they followed the collegiate lead. That's more than a hundred years of "HAGS"! 
Yearbooks can often be found as part of genealogical or historical society collections. A school library may also have copies but call about research availability. Take advantage of public libraries, which often have copies as part of local history collections.
In recent years, many yearbook sites have been created to facilitate class reunions. While Classmates.com does offer subscriptions, you can browse the online yearbooks free of charge. Create an account, find "menu" at the top, and search "yearbook." A private, but free, website is the National Yearbook Project (yearbook.genealogyvillage.com); clicking on US states (listed on the left) will connect you to available yearbooks by county. Archive.org, another free source, is a favorite among genealogists. Type "yearbook" in the search bar and enjoy over 50,000 results.
Paid sites offer even larger collections of indexed and searchable yearbooks; Ancestry.com has over 450,000. If you're not ready to commit to a subscription, Family History Centers and local libraries often have free access, and the site itself offers free access weeks throughout the year.
If your ancestors were in high school from 1941-1945, ww2yearbooks.org is worth a visit. This site highlights World War II's impact on every aspect of American life, including high school, and updates its collection often enough to warrant a bookmark.
When you find an ancestor in a group photo, look at the other names in the caption. You may recognize friends, neighbors—maybe even a non-blood spouse—that provide new avenues to pursue. If you know your ancestor didn't graduate, don't assume a dead end; see if they're still listed or pictured or check yearbooks prior to the graduation year.
Happy hunting!  
Carol DiPirro-Stipkovits is a National Genealogical Society member, Association of Professional Genealogists member as well as board member and President of the Niagara County Genealogical Society. Carol has been researching her family tree since 2002 and shares her passion with monthly genealogy columns in the Niagara Gazette, Lockport Journal, and Forever Young.