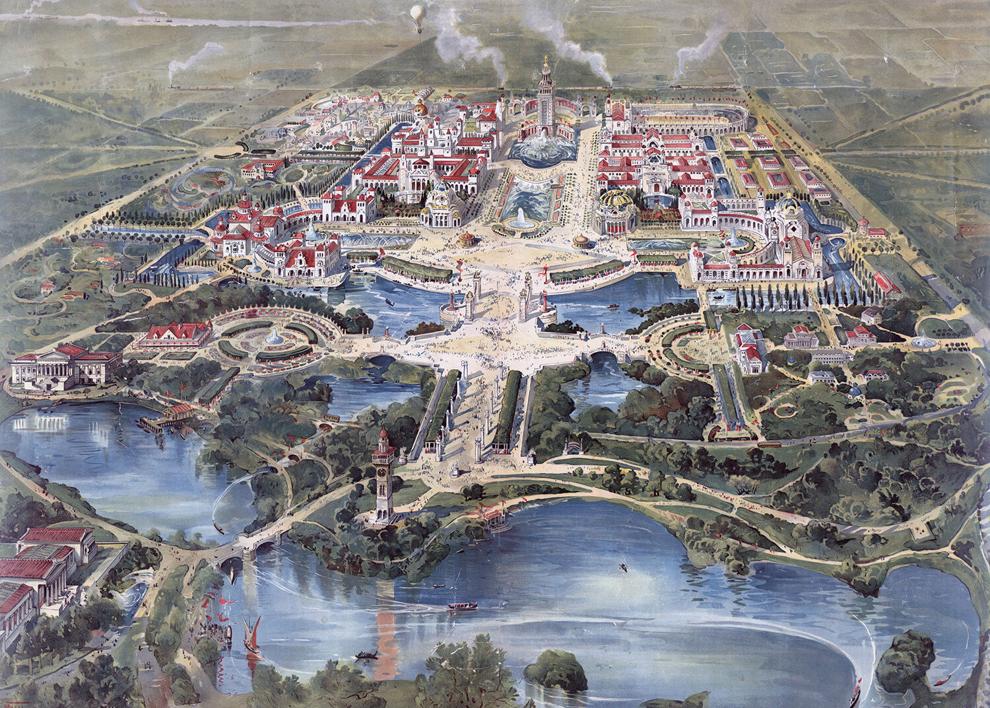 In 1901, Buffalo was the place to be. As the eighth-largest city in the US at the time and well-connected to the railroad network, it earned its place as site of the first Pan-American Exposition, a World's Fair that highlighted cultures and achievements of Western Hemisphere Nations.  
The original Exposition included a Midway, educational exhibits, and demonstrations of technological advancements, including electricity, generated by the hydroelectric power of Niagara Falls. Unfortunately, the Exposition is often immediately associated with the assassination of President William McKinley, who was shot at the Temple of Music. Even so, the Exposition benefited Buffalo; it drew more than eight million visitors, many of whom decided to make roots here, and opened entrepreneurs' eyes to the city's potential.
Fast forward to 2001, centennial of the Pan-American Exposition. Buffalo was much changed and, as a result of building demolition that began in 1902, the Buffalo and Erie County Historical Society, originally the New York State Pavilion, was the only remaining building from the first Exposition. 
To celebrate the Pan-Am centennial, The Albright-Knox Art Gallery and the Buffalo and Erie County Historical Society organized opening festivities. The Burchfield Penney Art Center hosted an exhibit called The Pan-American Exposition Centennial: Historic Collections/Hand in Hand: Aesthetics and Commerce at the 1901 Pan-American Exposition. Visit at burchfieldpenney.org to learn more.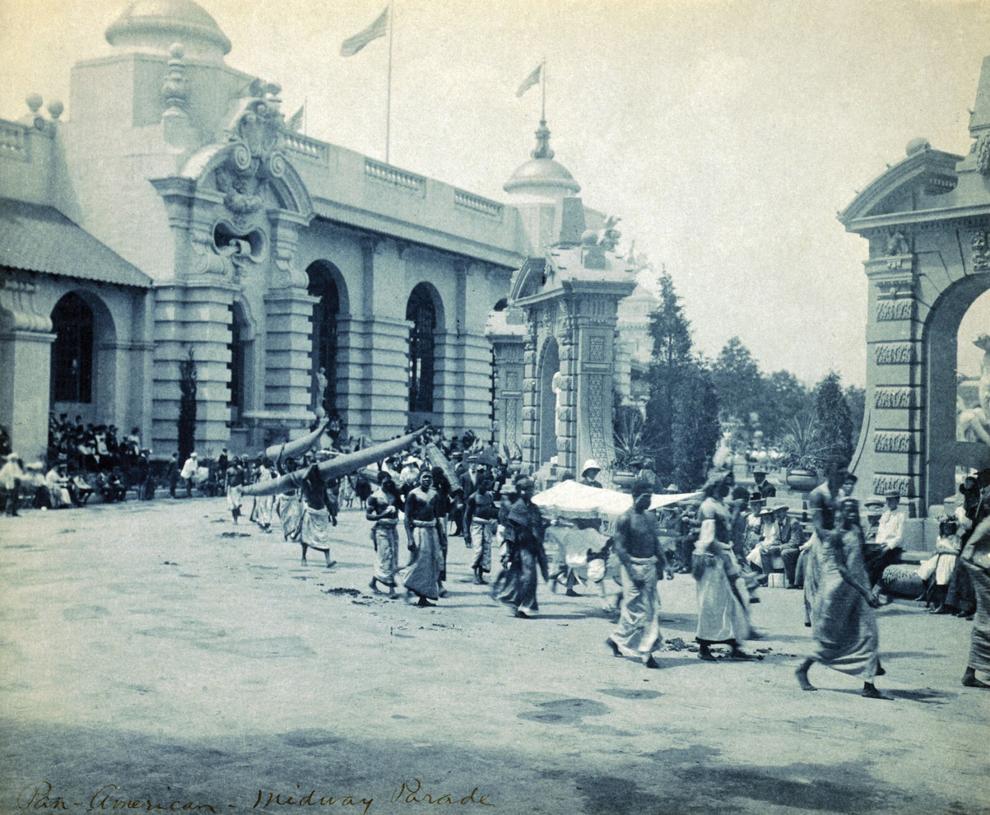 The State University of New York at Buffalo offered a series of lectures, plus a two-day slate of activities from the original Exhibition midway. The UB Gallery at the Center for the Arts mounted the largest public exhibit of Pan-American memorabilia, titled, Tangible Memories: Souvenirs of Buffalo's Pan-American Exposition. Read more at buffalo.edu/ubreporter/archive2011.
Former UB Dean of Arts and Sciences Kerry Grant developed an interest in the Pan-Am because of UB's intent to participate in the centennial celebration. Grant developed one of the leading collections of paper-based products related to the Pan-Am, which earned him a feature in an article entitled "To preserve and extend – The Pan-American Exposition lives on through its collectors," written by Darwin McPherson and published in the 2001 May/June issue of Buffalo Spree. 
In the article, McPherson also wrote about Pan-Am collectors Charles Rand Penney and Fred Lavin. Penney is known for having one of the most extensive collections of Pan-Am memorabilia (including Evelyn Rumsey Cary's "Spirit of Niagara" poster). Lavin is acknowledged as a foremost expert on Pan-Am material, and possessor of an exceptional collection, encompassing items from "official" souvenirs to personal scrapbooks from the era. To read the Spree article in its entirety, go to buffalospree.com and search the archives for the 2001 May/June issue.
Judith A. Rucki is a public relations consultant and freelance writer.