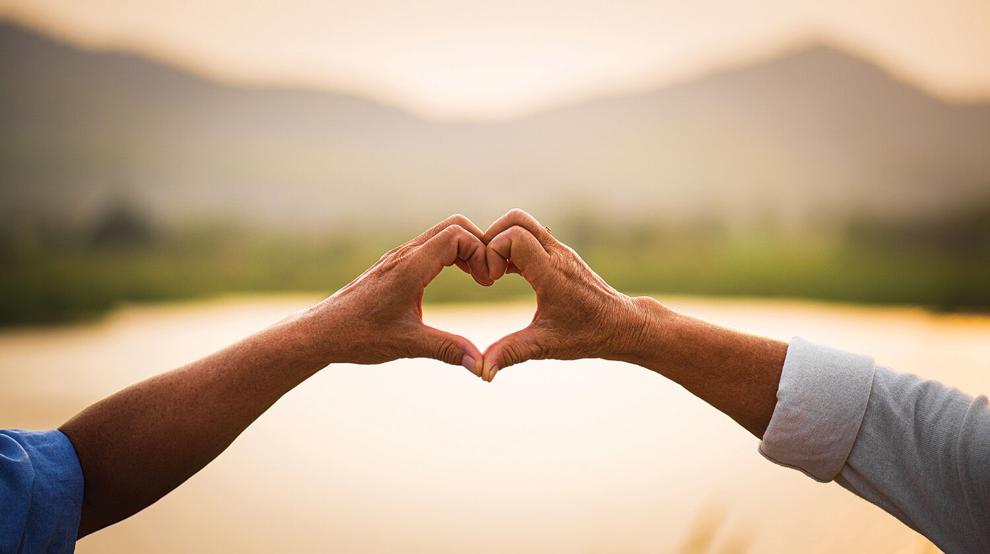 This month's Valentine's Day is a reminder that romance exists—whether or not we're currently in a loving relationship. For the single among us, perhaps it prompts the thought that it's never too late for romance, but does that mean dating?
Just the word "dating" can revive old anxieties. Some may even recall the teen years with their inopportune breakouts, kissing with braces, and fear of being stood up. Dating in middle age and beyond can be just as challenging, especially after being divorced or widowed. Both men and women can experience anxiety and disappointment when finding a partner proves difficult. 
While about seventeen percent of people may suffer sarmassophobia, which translates into fear of love play and essentially means fear of dating and relationships, Innovative Match founder Cassie Zampa-Keim and author of Finding Love After 50 says the biggest reason her clients fear dating is likelihood of rejection. "It can be hard to put yourself out there, be scrutinized and judged by others, and risk getting hurt, especially if someone's hurt you before," she says, but reminds clients that "the reward can far exceed the risk."
After three years of widowhood, Jacci Reed of Lockport says the "loneliness of being alone" really set in. "I missed not having someone to just talk with, go for a ride with, go out to dinner with," she explains. "I missed companionship in my life. I had a lot of widow friends that were now my new circle of friends. Although the support was wonderful, there was a void in my life." Reed wasn't interested in cohabitation or marriage, but in meeting a close friend "I could trust, respect, and just enjoy being with each other." Rather than look for love, Reed let it come to her; she met her "now forever companion" at a church coffee hour. They started as friends, then eased into a relationship. Her advice is simple: "Don't let anyone—family, friends—make you feel you do not have the right to find a new reason for your life. You deserve to live your life with as much happiness and joy that you can find in it."
North Tonawanda's Donna Kohl says it took about six years after being widowed for her to start dating, and that was driven by a desire for friendship. "It's great to have good conversation, enjoy dinner and a drink together," she says.  
After ten years of widowhood, "Anonymous" from East Amherst enjoys social situations, but is clear that she will engage only in "holy friendships"; sex without marriage is "off the table."  "Ethically do what you feel is best," she says. "It depends on your spiritual beliefs and morality." As for timing, you'll know when it's right. "Every person knows [when] the time comes for giving yourself approval to move forward and find whatever type of companionship you want in your life," says Reed. Friendship, serious commitment, marriage—there is no right or wrong choice." 
And that includes not dating at all. Widowed several years, Buffalo native Sandra Edwards is not seeking a relationship. "Most of my friends are not interested in dating. They find most men are looking for a nurse or a purse," says Edwards. "Men seem to need and want someone on their arm. They also seem to want a lot of catering to. Most of the women I know do not care to cater to anyone. If they want to go someplace or do something, they don't want to be spoken to about it. They live life on their terms."
Several men who prefer to remain anonymous said they don't date because of the effort, time, and money involved. Men of means can be hesitant, wondering if women like them or what's in their wallet. Other confirmed bachelors prefer independence and emotional distance over intimacy.   
If you are ready to take the plunge, get creative. Experiment with dating apps, in-person meet-up groups, book clubs, or exercise classes. Let family and friends know you're interested in dating again. Someone in your circle might know a great match for you!  
Judith A. Rucki is a public relations consultant and freelance writer.