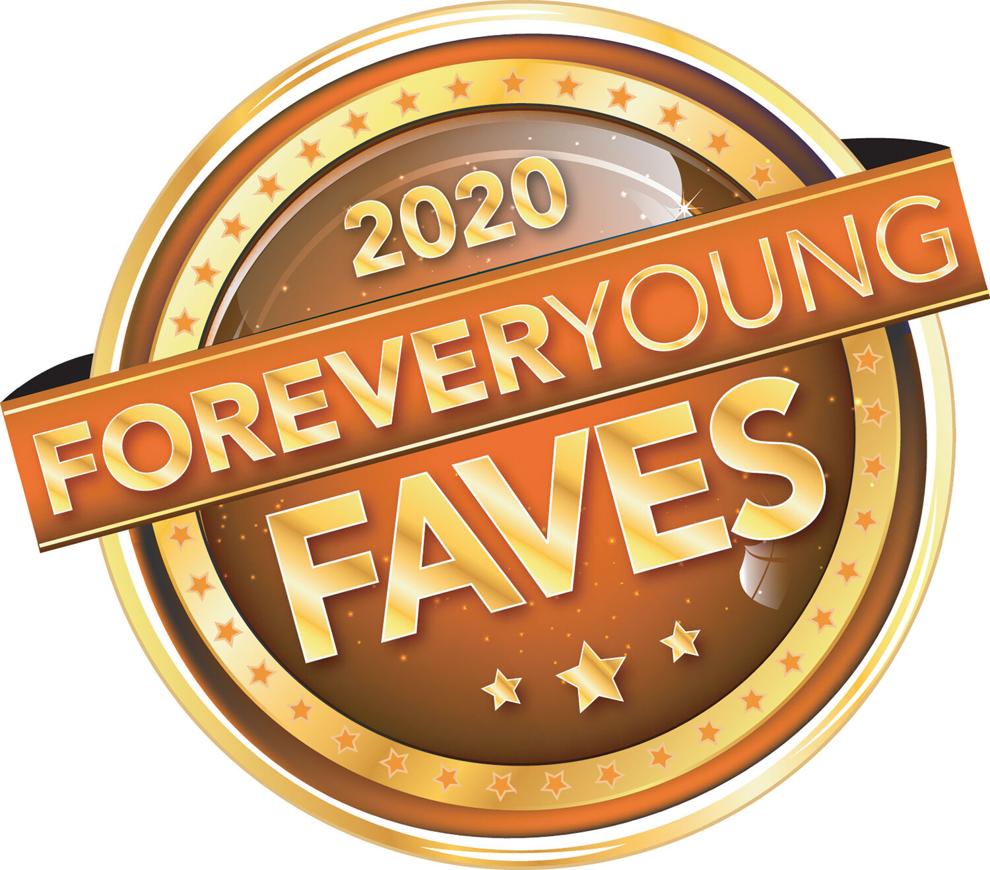 What a year this has been. We're so grateful for our readers and their input online and via mail. Please use this list as motivation to try out some new favorites and support local businesses. Be sure to call ahead to confirm business hours. Congratulations to the winners, and thanks for all you do to contribute to living well in Western New York!
DO
Favorite Outdoor Event
Erie County Fair
5600 McKinley Parkway, Hamburg; ecfair.org
Even though the fair was put on hold this year, it's still our favorite summer event. Western New York's first agricultural fair was held in 1820 and has been growing since. More than demolition derbies, Ferris wheels, and rock concerts, the fair has a solid traditional core of agricultural education and activities.
Favorite Place to Bring Kids
Buffalo Zoo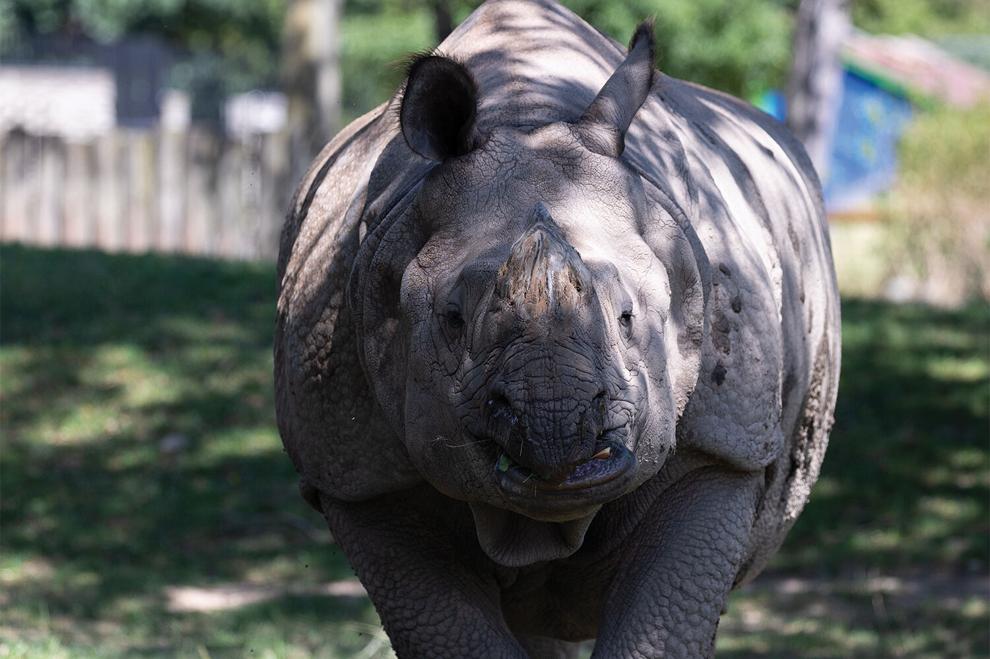 300 Parkside Avenue Buffalo; 837-3900, buffalozoo.org
This third-oldest zoo in the country features a variety of exhibits and constant updates that make it an exciting place to spend a day with little ones.  A must see: Lulu—a young Eastern black rhino!
Favorite Fitness Activity
Walking
Walking wins the fitness fave challenge. It's free, available to everyone mobile, and you can do it all year. (Biking and swimming are also popular.) Some favorite walks include Chestnut Ridge, Niagara Falls State Parks, Akron Falls, area malls, and even your own treadmill or Y. Walk on!
Favorite Outdoor Music Venue
Artpark
450 South 4th Street, Lewiston; 754-4375 or artpark.net
This park is dedicated to every kind of art, and the show went on this crazy summer, despite capacity limits and other restrictions. Check the website often in spring and summer for updates.
Favorite Senior Center 
Amherst Center for Senior Services
370 John James Audubon Parkway, Amherst; 636-3050 or www.amherst.ny.us
This center's 53,000 square foot facility includes an art gallery, a cafe, a billiard room, card room, gift shop, library, and weight room. (Honorable mentions: The Cheektowaga and Hamburg Senior Centers were also popular.)
Favorite Volunteer Opportunity
FeedMore WNY/Meals on Wheels
FeedMore's mission focuses on the most basic and critical of home needs. Staff and volunteers are committed to enriching lives and promoting independent healthy living by offering nutritious food and a friendly visit.
Favorite Park and Favorite Hike or Walk
Chestnut Ridge
6121 Chestnut Ridge Road, Orchard Park; 662-3290
The park features many different hiking trails, but the best known trail is probably the path to the Eternal Flame Falls, a small waterfall with a shale rock base from which a natural gas leak creates a seldom-extinguished flame in the midst of the waterfall. 
Favorite Farmers Market
North Tonawanda City Market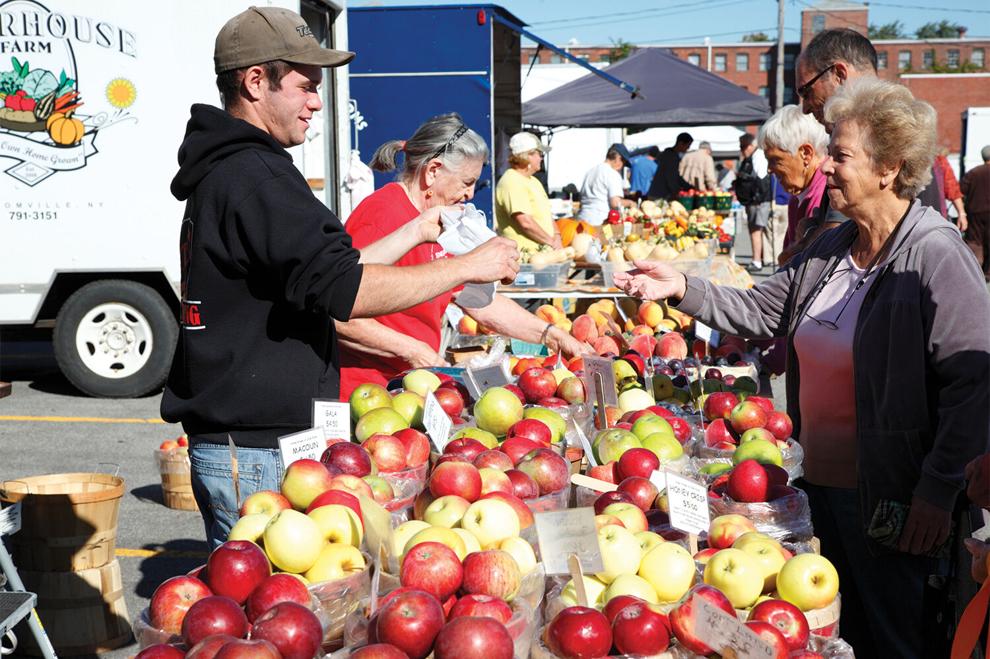 Market Street, North Tonawanda; 984-3046, northtonawanda.org/city-market
Established in 1908, the city market has been a North Tonawanda staple for over 100 years. With over eighty vendors, it's definitely worth checking out.
Favorite Veterans Program
WNY Heroes
8205 Main St #1, Williamsville; 630-5020, wnyheroes.org
The non-profit organization is dedicated to making a difference for Western New York Veterans and Troops by providing immediate financial assistance to those in need; whether for food, shelter, medical bills, or any other support, WNYHeroes has our Vets' backs.
SHOP
Favorite Garden Shop
Adam's Nursery & Garden Center
5799 Genesee Street, Lancaster; 683-4885 or adamsnurseries.com
Adam's has one of WNY's largest selections of plants, trees, and decor to satisfy all your gardening and landscaping needs. The shop often has sales and events—especially for holidays or season changes—so be sure to check out their website or Facebook page before making the trip to the shop.
Favorite Liquor Store
Premier Liquor
Multiple locations; premierwines.com
Premier Liquor consists of three independently owned and operated stores in Amherst (3900 Maple Road), Williamsville (7980 Transit Road), and Orchard Park (3410 Amelia Drive). With the largest selection of premium wines and premier spirits, each Premier Group store has something for everyone—usually at a great price.
Favorite Pet Store
PetSmart
Multiple locations; 1-888-839-9638 or petsmart.com
From food, toys, and treats for every pet imaginable, to adoption, grooming, training, and vaccinations, PetSmart is a one-stop shop for all things pets. And for a great locally-owned store, visit Clyde's Feed and Animal Center (frommfamily.com) at 3972 Lockport-Olcott Road in Lockport or 351 Union Street in Hamburg.
Favorite Local Brewery
Big Ditch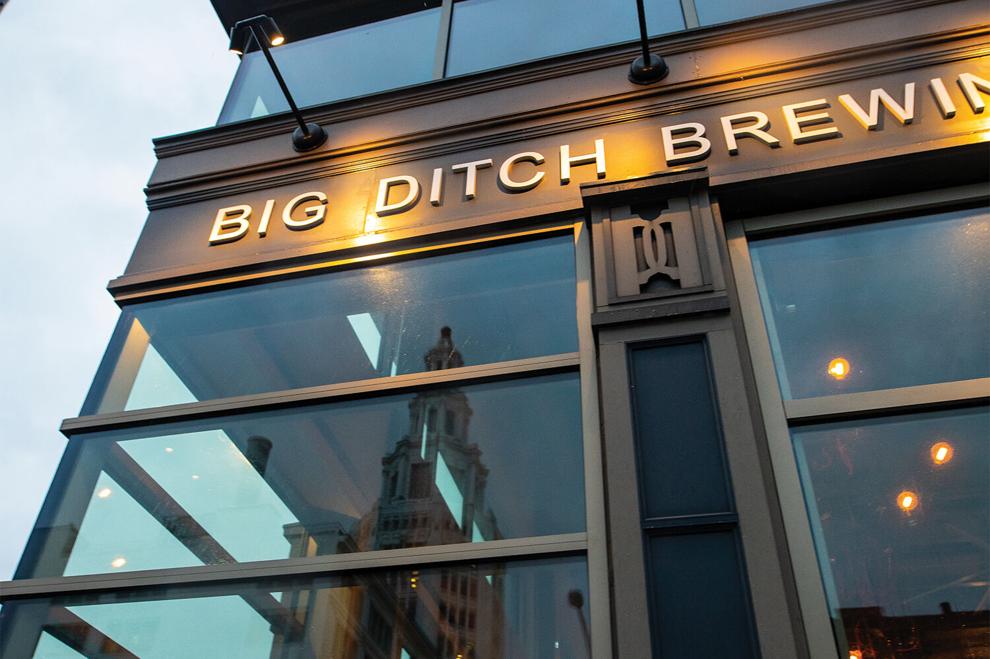 55 E. Huron Street; 854-5050, bigditchbrewing.com
More than just brewing great beer locally, the spacious taproom serves comfort food, small plates, and house-brewed beer in an industrial-chic setup.
Favorite Eyewear Store
Council Opticians
7600 3rd Avenue, Niagara Falls; 298-8182, councilopticians.com
Council Opticians and Eyecare is a locally- and family-owned and operated optometrists office and optical shop located in the heart of Niagara Falls.
Favorite Gift Shop
Hallmark
Multiple locations; hallmark.com
There are several Hallmark locations throughout WNY, from Lockport to Akron.. For local flavor, readers like Everything Elmwood at 740 Elmwood Avenue; 883-0607, eegiftshop.com.
Favorite Estate Sale Company
Edna Louise Estate Sales and Liquidation
This company provides professionally conducted estate sale services and appraisal services in Buffalo, Rochester, and NYC and is NY State licensed and insured. It offers a free consultation to evaluate the contents of your estate.
Favorite Local Winery
Ten Thousand Vines
8 S. Buffalo Street, Hamburg; 646-9979, tenthousandvines.com
The micro winery, located in the heart of the Village of Hamburg, crafts small batch wines with globally sourced juices and provides an exceptional selection of more than fifty unique varieties.
Favorite Clothing Shop
Turnstyle Designs
298 Ashland Avenue; 362-0790, turnstylebuffalo.com
Kohls (kohls.com) came out on top, but you can find those stores anywhere. For a truly unique style, visit locally-owned Turnstyle in Elmwood Village for clothing and accessories to fit your lifestyle; from yoga class, the office, or a night on the town. Plus, custom designed jewelry and aromatherapy!
Favorite Local Bookstore
Talking Leaves…Books
951 Elmwood Avenue, 884-9524
This independent and idiosyncratic independent bookstore is a Buffalo mainstay. The store is now reorganizing, expanding the space, and taking measures to keep patrons safe. For info, call, email, or visit the website.
EAT
Favorite Favorite Fish Fry
McPartlan's Corner
669 Wehrle Drive, Buffalo; 632-9896, mcpartlans.com
Our readers rave about McPartlan's fish fry—fresh, crispy, and well-seasoned. This homey old-school restaurant and bar offers Irish dishes, Buffalo specialties, and the aforementioned killer Friday-night fish fry.
Favorite Pizza
Just Pizza
With several WNY locations, a gooey slice or savory pie is just moments away. The full-service pizzeria opened in 1992, and provides delicious, high quality, freshly made food at affordable prices.
Favorite Wings
Duff's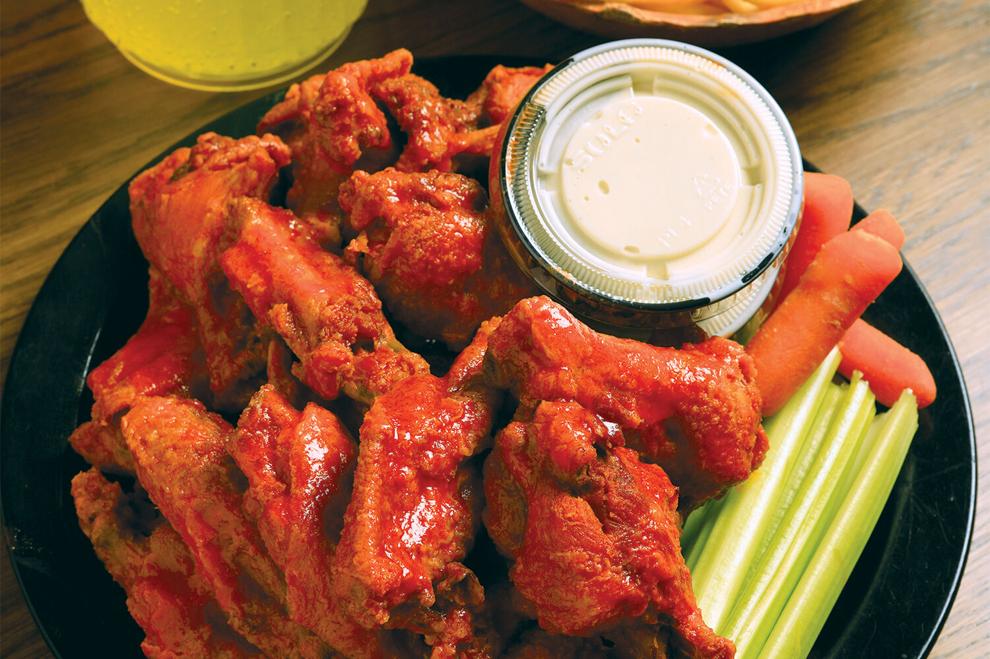 When a wing menu starts with a heat warning, you know you're in for some spicy deliciousness. All the Duff's restaurants use the same traditional preparation that was used when Louise Duffney introduced the wings in 1969. When you've got a good thing going, why change it? See website for locations.
Favorite Takeout Place
Steve's Pig & Ox Roast
951 Ridge Road, Lackawanna; 824-8601, facebook.com/Steves-Pig-Ox-Roast
While many readers chose McDonald's as their favorite takeout place, and I can't argue that the fries are fantastic, the local winner is longtime local favorite Steve's Pig & Ox Roast in Lackawanna, which has been family owned and operated for more than forty years! As they say, "Great food cooked over charcoal fire...can't get better than that."
Favorite Mexican Place
El Canelo Mexican Restaurant
3670 McKinley Parkway; 822-1220 or elcanelohamburg.com
This family style authentic Mexican restaurant offers a delicious alternative to fast Mexican food. The menu is packed with options, including vegetarian dishes, special orders, combination dishes, and a kid's menu.
Favorite Donuts
Paula's Donuts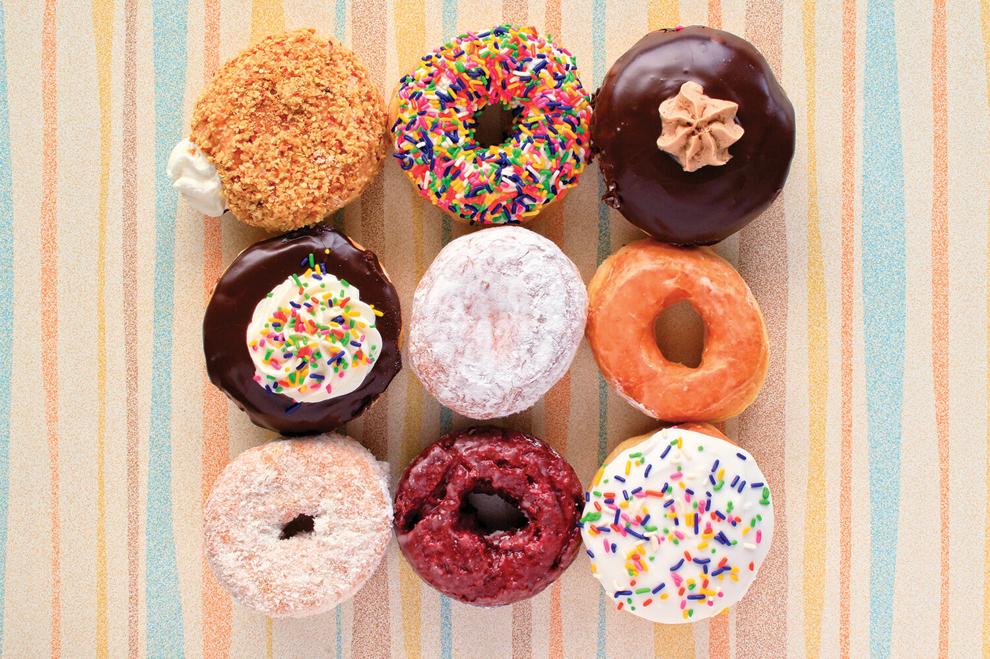 Multiple locations; paulasdonuts.com
Paula's Donuts boasts a menu of over fifty different doughnuts—you can't go wrong with a classic peanut stick, or bring the oversized "Texas Donut" home to share. Everything is made fresh throughout the day.
Favorite Italian Place
Chef's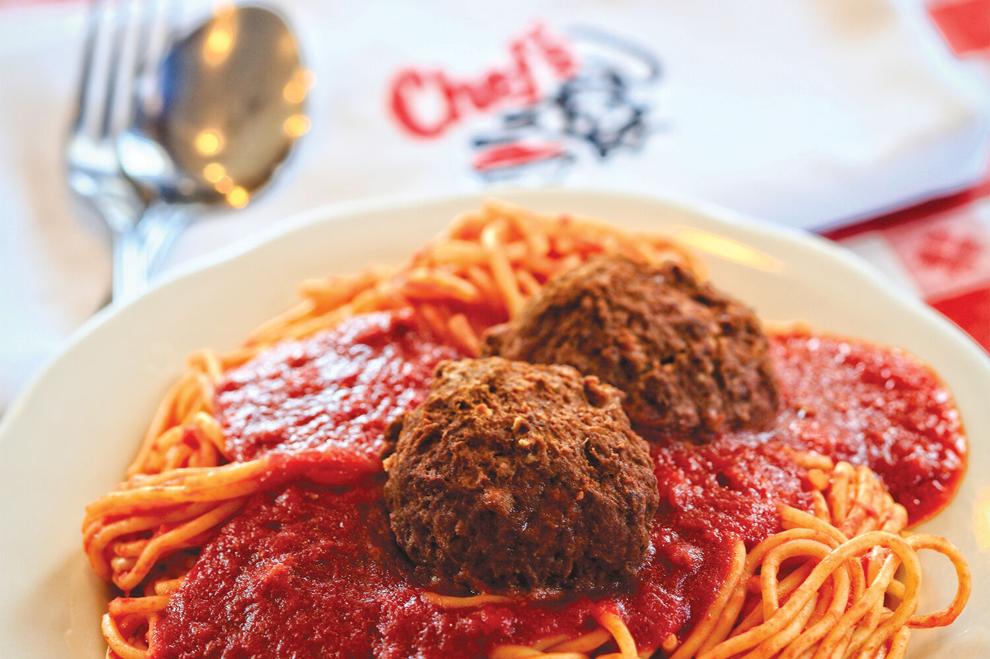 291 Seneca St., 716-856-9187, ilovechefs.com
This iconic Buffalo eatery is known for plentiful—yet inexpensive—portions, red-checked tablecloths, and a large dining area where patrons can linger unrushed over their plate of spaghetti parm.
Favorite Ice Cream Shop and Favorite Beef on 'Weck
Anderson's
Throughout WNY; andersonscustard.com
The first local Anderson's was opened in Kenmore in 1947, and there are now several locations, so you're never far from a great frozen custard, milkshake, or hot roast beef on 'weck sandwich. 
Favorite Coffeeshop/Breakfast
Tim Hortons
Locations throughout WNY, timhortons.com
Two of the reasons Tim Hortons was selected as a favorite coffeeshop are always having a location nearby and a generous senior discount.
Local Favorite Coffeeshop
SPoT Coffee
With coffee shops spread across the city on Elmwood, Hertel, and Colvin Boulevard, and several more throughout New York State, a Spot Coffee is never far away. Enjoy excellent coffee drinks and fresh-made meals and snacks all day.