People looking to learn about their French-Canadian ancestors will be grateful for the abundance of resources available in both Canada and the U.S., thanks to the work of early genealogists like Joseph Drouin and Rev. Cyprien Tanguay. However, French-Canadian genealogy is not without its quirks, and a little historical context can facilitate your search.
Quebec was initially colonized by France, where (until 1789) the established church was Roman Catholic. Quebec did not have separate civil records until 1994. Therefore, the best way to obtain genealogical data for Quebec families is through church records beginning in 1621, which cover baptisms, marriages and deaths. 
It's important to remember that Roman Catholic parishes were not as organized as the Church of England nor the Church of Scotland, especially in rural areas. So, although our ancestors could have lived their entire lives at the same address, their baptisms could be recorded in one parish, their marriages in another, and their deaths in yet another. In short, you will need to start your search where your ancestors lived and, if their records are not there, expand to neighboring parishes.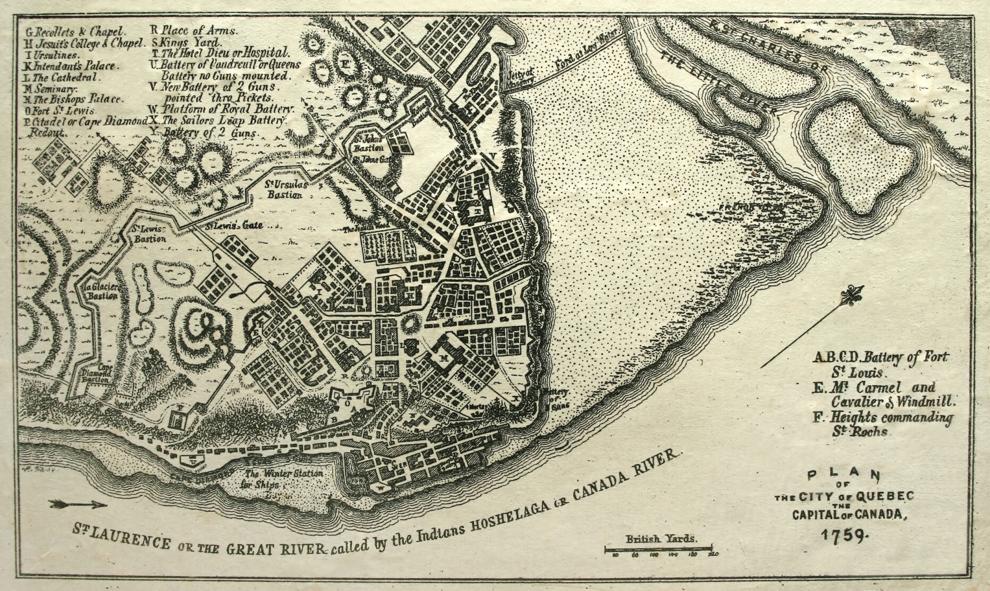 Here are five resources to get you started: 
Programme de Recherche en Demographic Historique (PRDH)
The main objective of the PRDH was to transcribe the parish registers of Ancient Quebec. These records cover the 17th and 18th centuries and contain the personal history of our Quebec ancestors. PRDH provides a pay-per-view website of their records, genealogie.umontreal.ca. A "first-level" search, which provides a list of references, may be conducted for free, but you will need to pay for "hits" to view each individual reference. A fee schedule is available on the website.
Genealogie Quebec 
The Drouin Genealogical Institute hosts www.genealogiequebec.com, a site with more than forty million files, documents, and images on Quebec family history, making it the largest and most comprehensive Quebec online database. The Drouin Institute was created in 1899 by Joseph Drouin, a lawyer for whom genealogy was a specialty. Between the years of 1899 and 1937, Drouin sold more than 1,500 family genealogies. The institute work was kept alive by Drouin's children and grandchildren after his death, and they continued to expand the collection until it reached its current size. This paid resource offers affordable subscription options.
Canada census
The Canada census is taken every ten years, with earliest available records from 1851. Due to privacy laws, the most recent census available is from 1921. The census can give a snapshot of an ancestor's family, and can also provide valuable information such as birthplace, occupation, birth year, and relationships of recorded individuals. Detailed transcripts of Canadian census records are available on FamilySearch.org or Ancestry.com.
Land petitions of lower Canada
In order to obtain Crown land, settlers were required to submit petitions to the governor stating reasons for claiming land grants. Claimants might be Loyalists, children of Loyalists, military claimants or legitimate settlers. The Library and Archives Canada at www.bac-lac.gc.ca hold the land petitions for Quebec and Lower Canada from 1764 -1841. This site is free to access.
Le Dictionnaire Tanguay 
A major source for early French-Canadian genealogy, the Dictionnaire Genealogique des Familles Canadiennes, is a seven-volume work of early French-Canadian families' genealogies, published by Rev. Cyprian Tanguay in the late 1800s. Its material begins about 1608 and continues into the late 1700s. You can access and search this treasure at https://numerique.banq.qc.ca.
Those of French-Canadian descent are fortunate to have ancestors whose lives are well-documented in both France and Canada, due to the Catholic Church's diligent record-keeping. While research may necessitate use of at least some French, there are plenty of available online databases to help you research ancestors back into the 1600s. 
Carol DiPirro-Stipkovits is a National Genealogical Society member, Association of Professional Genealogists member as well as a guest lecturer and freelance writer. Send questions or comments to her at noellasdaughter@gmail.com.