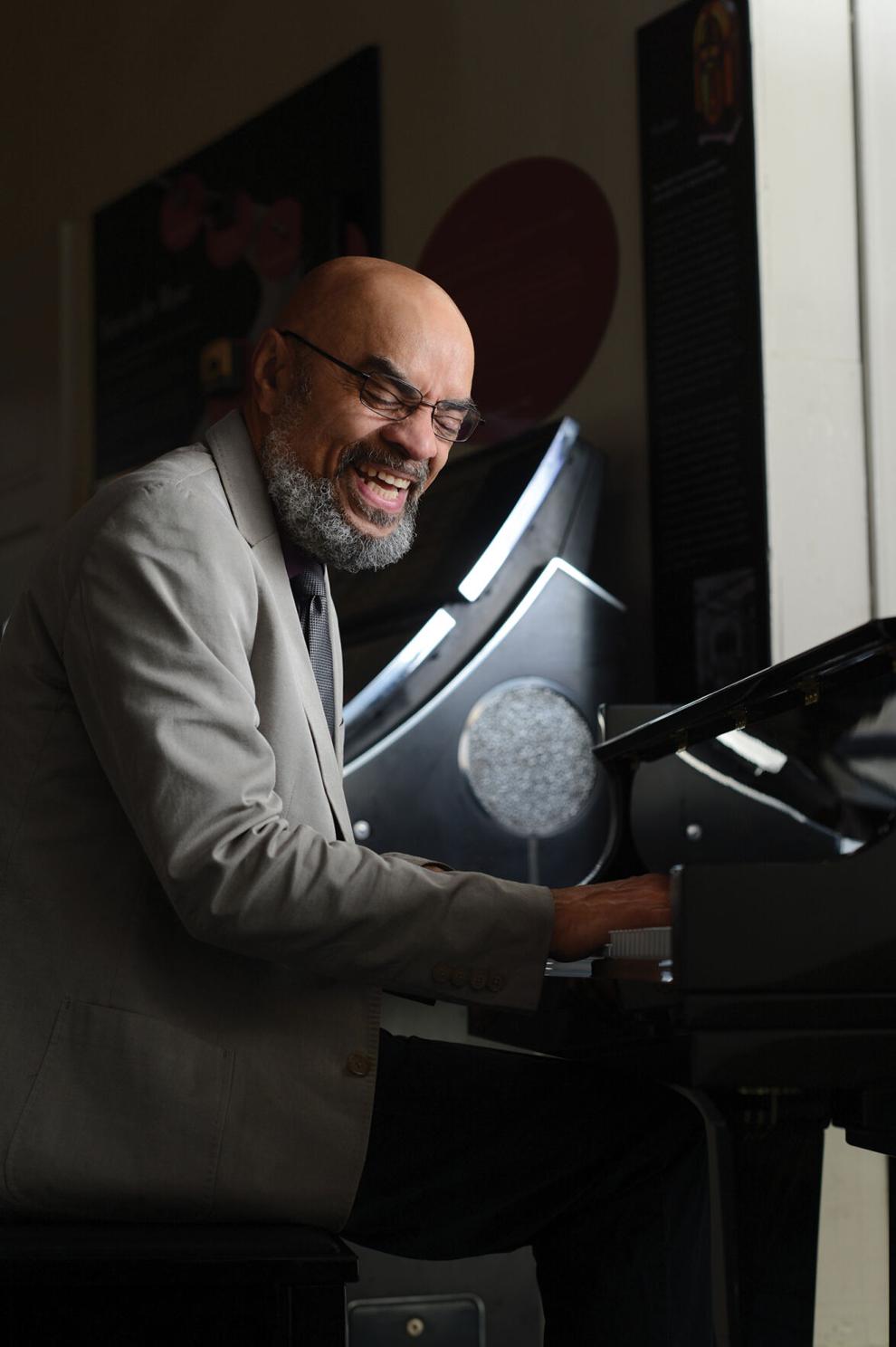 Dear twenty-year-old George, 
Your life right now is the musical Hair in action—you're marching in demonstrations with a big 'fro, beard, and mustache (untrimmed), totally committed to fighting for equality, civil rights, and against the war in Vietnam. In that way (save the hairstyle), we're the same; I still believe people can unite against injustice and change things for the better.
You have deep-seated fears about people, yourself, and trying to live a just and righteous life here in America. I wish I could tell you that I'm no longer afraid, but while the fear won't go away, its power over you will. Don't let it stop you from doing what is right. Have patience in your efforts to bring about change; try to be an asset to your fellow folk. 
One of the ways in which you're an asset is your ability to create jazz music—it's a gift and a responsibility. Being able to communicate on this level with other human spirits, regardless of language or culture, can give understanding, a strong sense of shared experience, beauty, and energy. It's your responsibility as a musician to be honest, to leave no stone unturned in your search for expression, and to tirelessly sharpen your abilities so that you can bring this art form to life for the good of humanity. Music is the highest and most pure of the arts; it only exists for the time it's being played, then it's gone like a beautiful wind. Recordings are merely "snapshots" of the moment music is created, a ghost of the real event. Enjoy the moments while you're in them. They only come once. 
The music world will change tremendously in your lifetime; radio stations have become categorized to an extreme extent, according to the genre of music they play. Not to mention the proliferation of "genres" of music—hard rock, soft rock, jazz rock, fusion, grunge, new wave, bar band, funk, heavy metal, house, punk, hip-hop, reggae, disco, alternative, indie, world music techno, ska, progressive rock, K-pop, as well as combinations of these. Hard to keep them all straight, right? Don't worry; you've got time to figure it out.
And you will. You won't believe some of the great artists you'll be fortunate enough to work with, artists you right now are paying to hear and buying their latest recordings to go over with a fine-toothed comb. It will take time and you'll worry you're not good enough but listen to your heart and inner spirit; they will guide you. Take every opportunity offered to you and don't sabotage your success. (You'll have to go through some painful experiences to really learn this one, but I promise you'll be better for it.)
You'll be surprised to hear that I'm writing this from Buffalo, New York (a long way from what you call home). Maybe you won't be surprised to learn that it's because of a beautiful woman you'll one day be lucky enough to call your wife. You're playing games now, sashaying around being committed, and dodging the issues, but when you meet this woman—not a girl, a grown woman! —be worthy of her love. This is a smart, soulful woman you will admire and respect, who knows her power and beauty, who has decided to take you into her heart and give you a home there. Do everything you can to deserve this gift and hold onto it. It's scary, it will take work, and it won't always be easy, but like all good things in life (making music included), the rewards exponentially outstrip the hardship. 
And to reap those rewards, George, remember: 
Focus on doing the right thing and not making shortcuts or excuses. If you give your full attention and focus to an endeavor, you've worked for and gained something worth having. If it still crashes and burns, at least you did everything you could.
Be honest with yourself and others. (As our mentor used to say, "Follow your gut.")
Keep your mind open to inspiration; you never know what might occur. 
Don't make assumptions and don't take anything personally. 
A mistake is a learning opportunity. If you lose, don't lose the lesson. 
Practice random acts of kindness. Help others—it'll help you as much as them. 
And of course, never stop making music. 
Fondly, 
George
P.S. I know it's fun but cool it with the skinny dipping.  
George Caldwell is a Grammy award-winning jazz pianist, member of the George Caldwell Quintet and Star People (a Miles Davis repertory band), and a sub for the Count Basie Orchestra and Duke Ellington Orchestra. He resides in Buffalo with his wife.