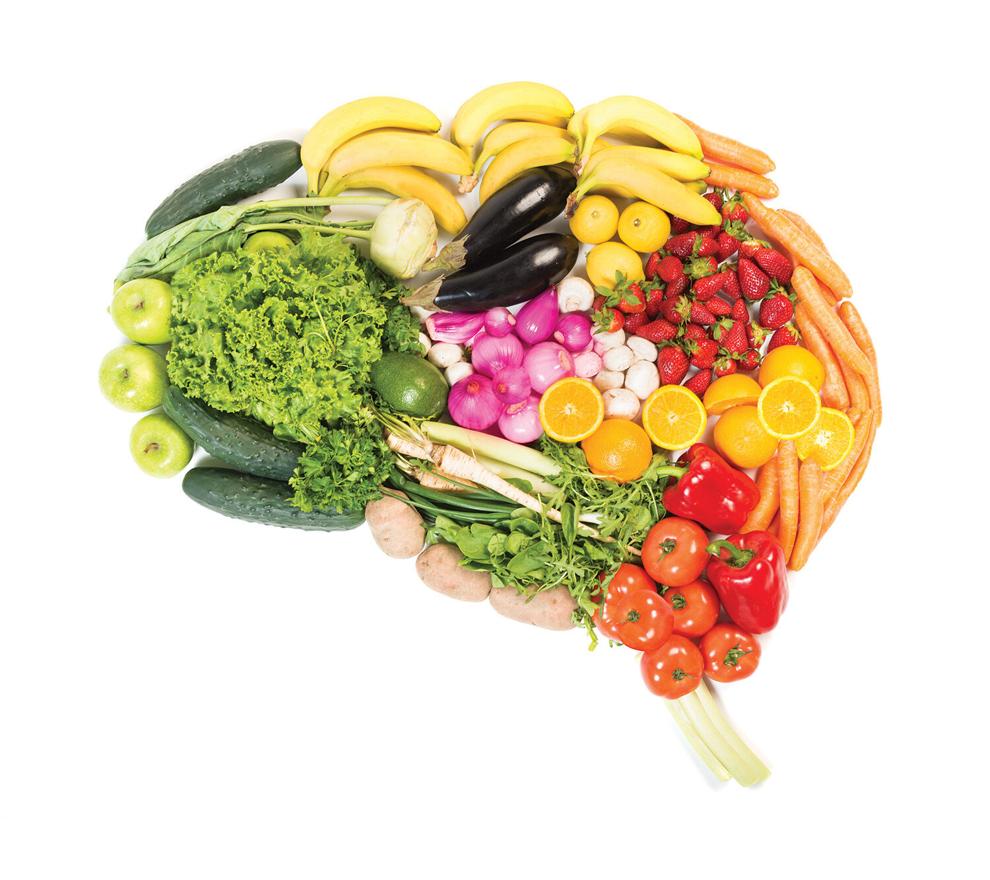 Brain health is the ability to use your brain and mind to create the life you want. It is the ability to focus, concentrate, and remember things. The good news is that research shows that we do have the ability to prevent cognitive decline and can even improve the current state of our brain.
There are many external factors that contribute to cognitive decline. Poor diet, substance or alcohol abuse, obesity, recurrent concussions, and poor sleep have been shown to increase risk for dementia or Alzheimer's disease. Pre-existing conditions such as high blood pressure and diabetes increase your risk for neurodegenerative diseases. 
I'm sure each reader has known someone close who has or had dementia or Alzheimer's. Sadly, there is little that can be done in the later stages of these diseases, but there is so much we can do now to prevent it.
Eat well
A diet high in healthy fats and antioxidants has been shown to optimize brain function. Wild salmon, sardines, avocado, coconut oil, and olive oil are some of the most protective fats for the brain. Blueberries, dark leafy greens, nuts (like fatty Brazil nuts) and seeds (especially hemp seeds) are ultra health-promoting. Spices such as turmeric have been shown to decrease plaques in the brain as well as containing other anti-inflammatory properties. Pea protein packs a powerful punch when it comes to providing all nine of the essential amino acids your body cannot produce. Although most grains are considered inflammatory, gluten free whole oats provide a high concentration of gamma-aminobutyric acid (GABA) that provides a sense of calm. 
Shake that booty
Keep moving. 150 minutes of exercise per week will help keep your brain sharp. Exercise keeps the blood pumping, which can increase the size of the hippocampus, the part of the brain responsible for memory, which shrinks as we age.
Sleep well
Sleep is the most important thing you can do to reset the brain, allowing it to heal and to restore mental health. Seven to nine hours per night is needed. There are many excellent over the counter supplements to aid sleep. There are also many videos and meditations online to help you achieve a better night's rest.
Stimulate your senses
The smell and taste of healthy cooking, the sound of beautiful music, and the feel of a pet's fur are all uplifting sensory experiences. The more you use your senses and appreciate the sensations, the more you engage and exercise your brain.
Strengthen relationships
Staying connected with loved ones and friends becomes an essential part of the aging process. It protects one from a sense of isolation and possible depression. Join a book club, play cards, or just make plans to meet and break up a monotonous routine. Becoming complacent and disconnected can lead to mental decline. 
Keep learning
There is nothing more rewarding than learning something new. Whether it be a new hobby, a new activity, or taking a class. Learning something new stimulates neurons in the brain, which forms more neural pathways and allows electrical impulses to travel faster across them.
Nourish your soul
Partake in activities or things that make you feel good. I often listen to what I refer to as "soul books" while driving to work. These leave me feeling peaceful, with a new perspective, and it's a great way to start the day. Dr. Daniel Amen is one of the most progressive brain specialists of our time. He is fascinating to listen to. Dr. Amen is one of America's leading psychiatrists and brain health experts. He is the author of many books, most notably, "Change Your Brain, Change Your Life". If you would like to take a free, online brain assessment, visit brainhealthassessment.com. Some folks prefer a guided meditation or a walk in the park; whatever it is for you, take the time to nourish your sense of peace and happiness.
Catherine Stack is owner, facilitator, and Doctor of Naturopathy at Journey II Health. She specializes in colon health and bio-identical hormone replacement and is a practicing staff midwife at Millard Fillmore Suburban Hospital. Her books, Free Yourself from a CONSTIPATED Life and PUSH, Labor & Delivery from the Inside Out are available on amazon.com. Visit cathistack.com for more info.