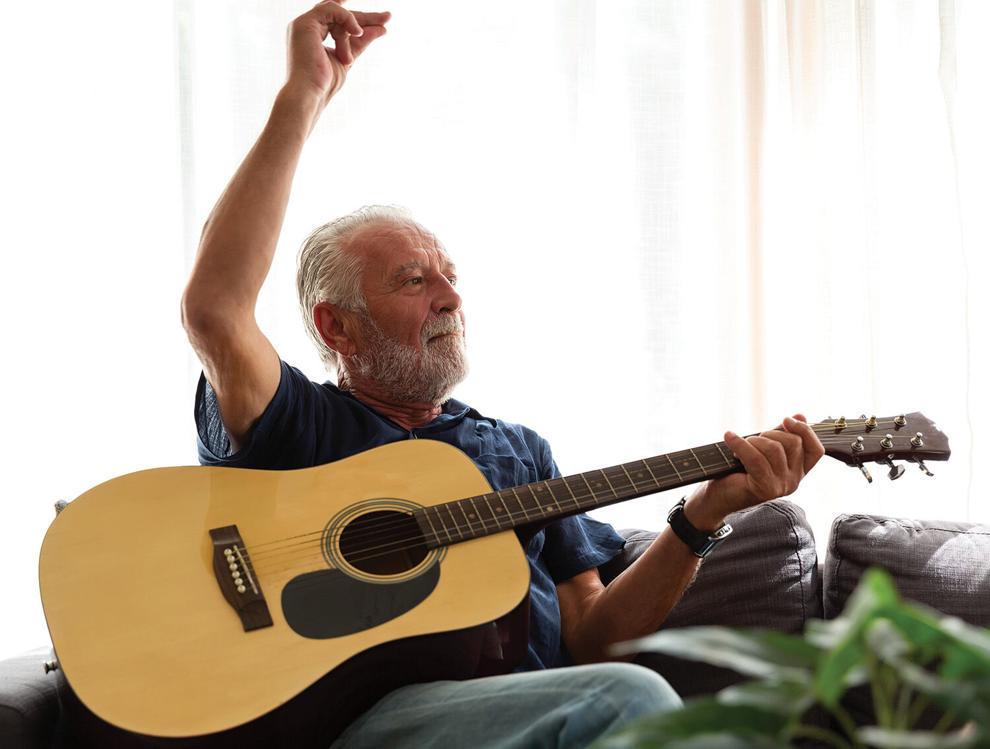 60 Minutes recently reported that, over the next 30 years, the number of Americans age 90 and above is expected to triple. As we are living longer, we need to stay active and engaged.
There are abundant studies on aging along with ideas for keeping our minds sharp. Being social and interacting with others is important, but COVID-19 concerns have been keeping us away from each other.  Standing coffee dates, bridge games, book clubs, yoga classes, and other activities that keep us engaged with family and friends have either been canceled or severely limited. 
While we are waiting for our daily routines to go back to what was normal for us, there are things we can do to stave off depression and anxiety. Here are some ideas for keeping our brains healthy now and in the future.
Exercise
Regular exercise improves our memory and cognitive skills. Walking can benefit both our bodies and our brains. As of this writing, gyms are mostly closed, but there are plenty of on-line fitness classes that can help get us moving. Tai chi, for one, can benefit both mind and body. See if a loved one would like to join you—it will benefit you both and keep you accountable.
Eat well
A variety of foods have been linked to a healthy brain. Try some new recipes using ingredients like fatty fish (especially salmon), eggs, and blueberries. Along with drinking plenty of water, try green tea. 
Read and write
The journal Neurology reports that regular reading and writing in our senior years can reduce the rate of memory decline by 32 percent. This could be the time to tackle that novel you always meant to read—or write. Grandparents can employ FaceTime or Skype and read to their grandchildren. Bring back the art of letter writing and make someone's day. Poetry, creative writing, and blogging are other avenues to explore. E-mail is an easy way to flex your writing muscles and catch up with someone you can't see in person.
Get artsy
Try your hand at painting, coloring, or drawing. Your creation does not need to be museum worthy. You're providing intellectual activity for your brain in a joyful outlet. Adult coloring books provide both calm and creativity, too.
Play
Games like checkers, chess, Scrabble, or Trivia are wonderful mind workouts whether or not you have someone sitting opposite you—many games can be played online and on your smartphone. Tune in to Jeopardy and play along. Go ahead and shout out the answers. 
Listen to music
Music soothes more than our souls. Playing or listening to music is said to improve memory functions in seniors. Tune in to an oldies station like WECK. Go online and hunt for your favorite songs and music videos. Dance your loved one across the kitchen floor. Dust off an instrument you used to play and make some noise.
Learn a new language
Most of us studied at least one language back in our school days. Revisit that language or look into learning a new one. Your cognitive functioning is sure to improve. (See Jennifer Merrick's story on the effects of language learning on brain function on page 10.)
Sleep well
After all this activity, a good night's sleep is in order. Seniors need between seven and eight hours of sleep every night. According to the National Sleep Foundation, memories and newly learned skills move to more permanent regions of the brain while you are asleep. This makes for easier recall.  
Think about what interests you. Trying a new recipe, learning to knit or sew, or resuming an old hobby like photography or woodworking can stimulate your mind and give you something to look forward to. Resolve to try at least one or two of these ideas, and enjoy a happy, healthy new year! 
Judith A. Rucki is a public relations consultant and freelance writer.