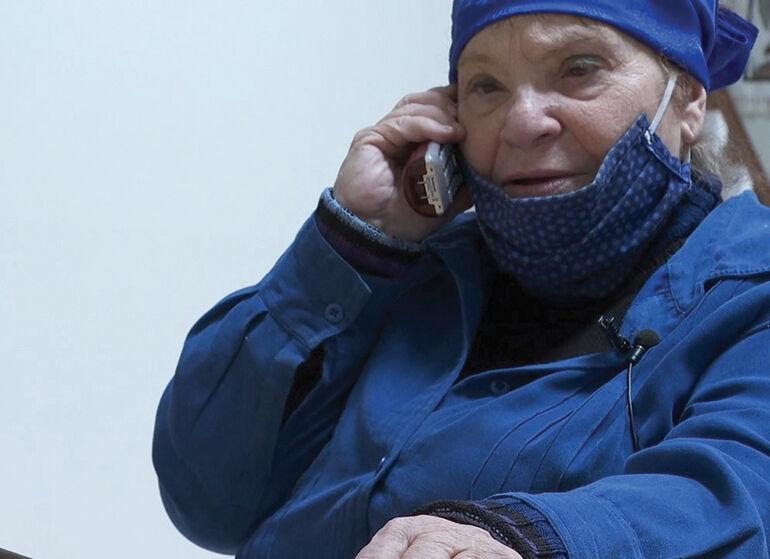 I was caught in the impossible task of simultaneously chasing my toddler and calming my infant when the phone rang. I'd been expecting the call, but when Sondra Warnick Holland began to speak, her tone took me by surprise. She was calm—soothing, even—and it was refreshing.
Holland, a Western New York native who oozes gentleness, positivity, and kind words, is a self-proclaimed educational music and art therapist, trained in meditation by Tibetan Monks. She promised her instructors that she would bring her new wisdom home to the Western world. 
Holland has since spent decades introducing children and adults to musical meditation. "Musical meditation is when you wish to enrich your mind, body, and spirit with music," she says. "I am not teaching; I am sharing." Research indicates that musical meditation reduces risk of physical events like heart attacks and strokes, eases depression and anxiety, promotes better sleep, boosts immunity, and bolsters cognitive functions such as memory.
Music has long been a part of Holland's life. When Holland was just three years old, her family would gather in the living room to listen to her grandmother play songs by ear on the piano. The family would sing Russian lullabies taught to them by her great-grandfather, known affectionately as Zidi. Holland began retaining melodies and working out keys. "My grandfather had a parrot," Holland shares. "Once I learned the song, everyone would sing with me, including the parrot!" 
Holland later became a Buffalo Public Schools teacher. For over three decades, she worked with primary-age children, including students with learning disabilities. "You have to find creative ways to get through to kids," she explains. "You can't just stand up there and lecture; it ain't gonna work." Holland began incorporating music, movement, and art into the classroom, to create a collaborative experience. She began class as if she were a Kung Fu Master, bowing to her students, who responded with a greeting. She read aloud and encouraged creative movements throughout the story. Her classroom also featured an art corner, where students could draw or color pictures that corresponded with the day's lesson.
Soon after her classes took this creative turn, Holland received a call from a coworker asking if she would bring her services to a local hospital for patients with Alzheimer's and severe brain trauma. Holland began working at the hospital, alternating weeks between art and music and catering each session to the individuals in attendance. 
When the COVID-19 pandemic hit, Holland was asked if she could continue to connect with patients over the phone. "I thought to myself, 'How the heck can I teach art over the phone?'" Holland remembers. Once again, it was time to get creative. Holland developed a program she could use over thirty-minute phone sessions of one to four participants. Each week, she chose a different theme and utilized aligning deep breathing, meditation, and basic physical exercises. Her passion shone through as she adapted to the times, and she continues her work today. 
After decades of this work, Holland is proud to not only have helped others "find their zen" through musical meditation, but also to have helped participants come out of their shells. One man now proudly reads his personal poetry at the end of sessions. "I'm bringing out talents," Holland says, "inner talents that maybe they've never shared before." Holland shares her own talents by playing piano over the phone near the session's end. 
Holland has also teamed up with a nature conservancy in southern Erie County, where they are working in Collins to build a "peace path" on which people can walk, pray, and meditate. In efforts to make the path inclusive, a large area will be cleared to allow wheelchair access. Holland and the conservancy hope to bring this dream to fruition in spring 2022.
In her own time, Holland meditates, exercises, and does yoga daily. "Sometimes I have beautiful music, other times just silence," she says. "You've got to keep your body moving." 
Ashley Ziomek is a freelance writer living in WNY.