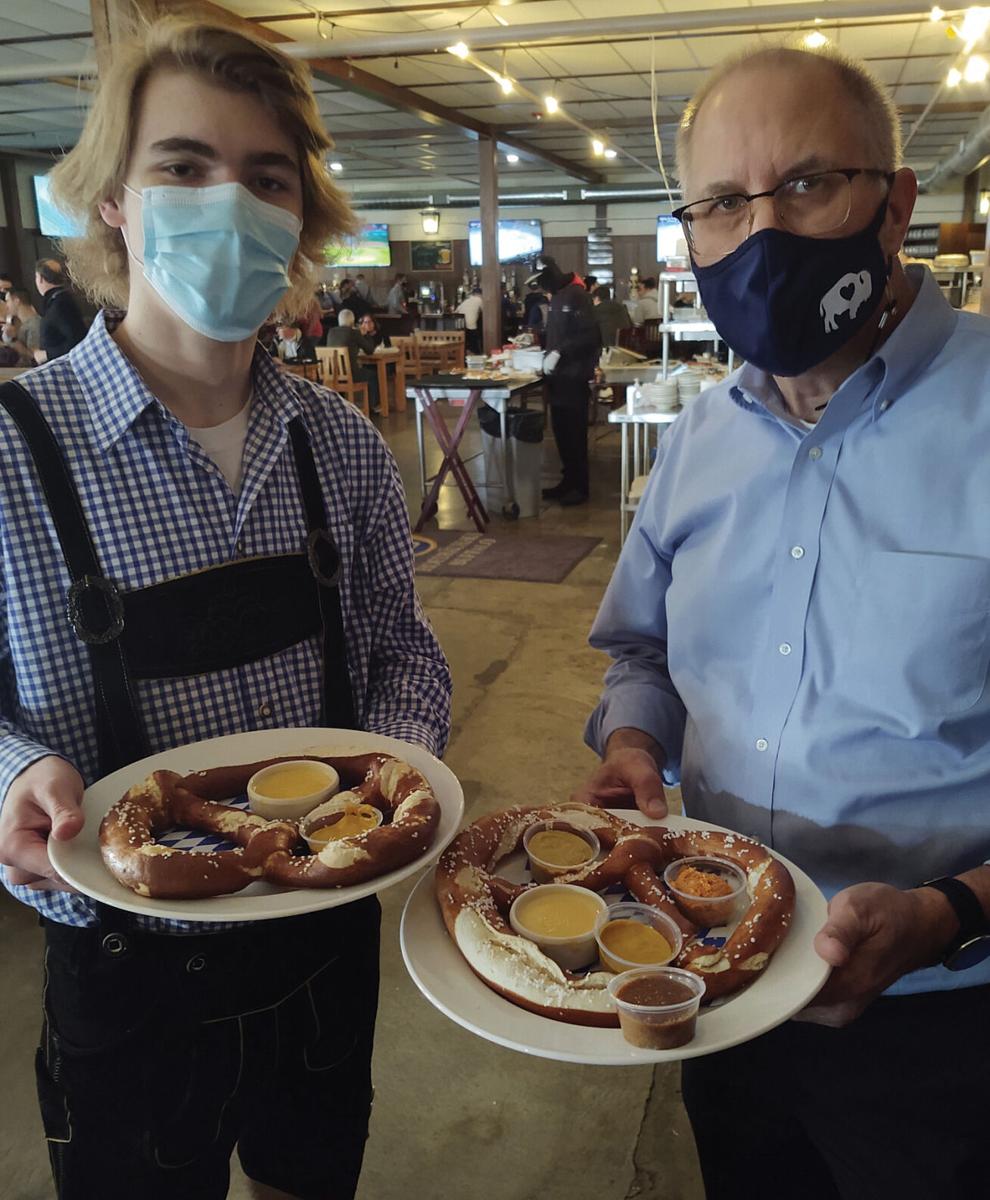 As tens of thousands of annual guests meander through The Buffalo Transportation Pierce-Arrow Museum, co-founder Jim Sandoro remains amazed at what he and his wife Mary Ann have created and maintained since the museum's opening in 1997. 
"It's Buffalo's history of automobiles, motorcycles, bicycles, and everything associated with them," Sandoro says proudly as he observes his vast collection.
Guests enter from the parking lot on Seneca Street and pay an admission fee ($12 for adults and seniors, $5.00 for children 12 and under). Attendees can explore independently or follow a detailed guided tour. Guided tours are limited to thirty guests at $25 each or available to any party under thirty for a total of $750. 
Sandoro has used a chronological design for the museum's West Wing.  Guests are greeted by automobiles dating to the late 1800s and bicycles from 1910, then continue to an exhibit highlighting the female role in Buffalo's transportation history. As they pass more vintage cars, a sign guiding viewers to the atrium shares the story of the Frank Lloyd Wright Gas Station, originally set to be built nearby on Michigan Avenue, but was instead built inside the museum.
"That exhibit will never lose its luster," Sandoro says. "I still cannot believe what so many people did to help us build that gas station in this building. We had to dig ten feet down, and that's over 4,000 pounds of copper on the roof. It is a brilliant design and concept by Frank Lloyd Wright."
Mary Ann Sandoro, a former curator of exhibits at the Buffalo History Museum, still has her amazing Valentine's Day card collection (featuring cars on each card) around the automobiles on display.  
The museum was closed for fifteen months due to COVID-19 but re-opened softly on April 10. It is currently only open Friday and Saturdays from 11 a.m.-4 p.m., but visitors are encouraged to check pierce-arrow.com for updates and changes following the ease of pandemic restrictions.
After a visit to the Pierce-Arrow Museum, continue the day with lunch or dinner just a few blocks south at one of downtown's newest eateries, Hofbrauhaus Buffalo. 
Hofbrauhaus Buffalo, inspired by and affiliated with the original Hofbrauhaus in Munich, Germany, opened in September with outdoor seating only, but recently began serving guests indoors. The restaurant is open seven days a week, beginning at 4 p.m. Monday-Thursday and noon Friday-Sunday. 
Director of Operations Brian L. Windschitl says diners can "enjoy Oktoberfest every day of the year." The beer hall seats up to 450 and the dark red oak on the walls resemble the hall in Munich. Working closely with a brew master in Munich, brew master Scott Shuler uses four ingredients to create classic Bavarian beers, brewed according to the 500-year-old Purity Law of 1516 for pure flavor in every sip. 
Culinary Director Andy Bouchard, originally from Germany, uses his understanding of traditional Bavarian recipes to create quality dishes with the help of Executive Chef Kevin Kreutzer. The eatery's famous sausages are made locally by Frank Wardynski & Sons Inc., family owned and operated since 1919. Windschitl shares that a chef from Germany worked closely with the Wardynski team to create the perfect German sausage, including spices unique to their products.
"And of course, there is the pretzel," Windschitl adds. The Riesen Oktoberfest Brezen (Jumbo Pretzel) is sold for $13 with Obatzda cheese, sweet mustard, and onion mustard, with the option to add a warm Bier cheese sauce for $2.00 more. 
As if the menu weren't reason enough to stop by, patrons can also experience live authentic German music, featuring both local talent and performers from overseas.  
"Authenticity does not take a day off," Windschitl says, as staff members pass by with food, dressed in traditional German attire.
The Buffalo Transportation Pierce-Arrow Museum
201 Seneca Street at Michigan 
853-0084
Hofbrauhaus Buffalo
190 Scott Street
939-2337
Michael J. Billoni is a storyteller and publisher.