Michael Poczkalski and David Brugh love all things British, including their pets: three English bulldogs. Poczkalski (aka Michael P.) is a Buffalo designer who's worked on many HGTV shows, including American Rehab Buffalo, Flipping Austin, and House Hunters. His innovative designs have graced the pages of local and national magazines. Poczkalski and Brugh co-own room and Michael P. Design, both of which are celebrating fifteen years in business this year. The partners have curated interior design projects all over Western New York, and have recently added men's grooming to their service repertoire. Brugh owns Crockett & Co. Barber Shop in North Buffalo. A talented barber, Brugh spent time living in London training with some of the best barbers in the game.
During quarantine, Poczkalski and Brugh have turned their energies to the garden—Poczkalski's happy place, where he doesn't have to focus on business. His love for architecture and design is combined in this stunning Victorian home, built in 1885.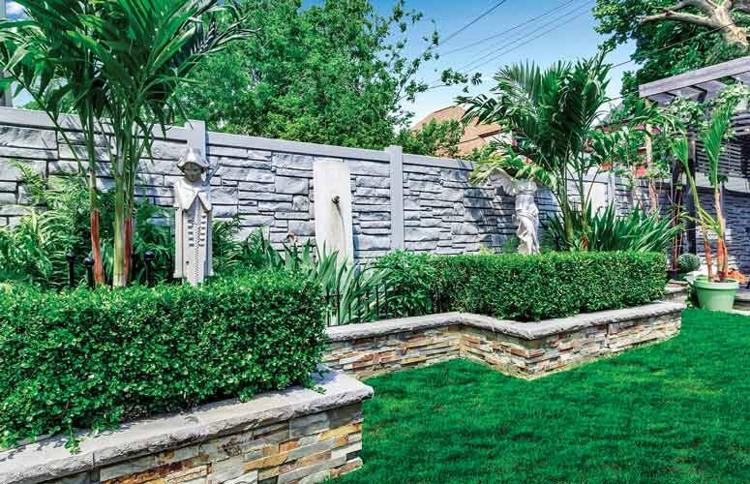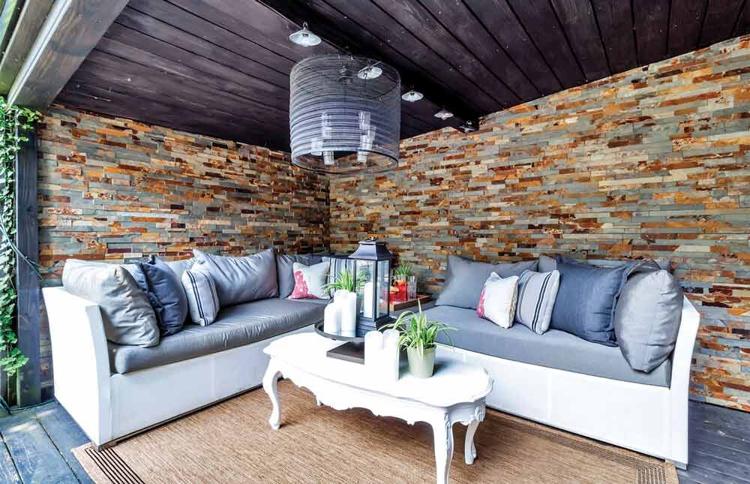 The front garden combines formal boxwoods and Japanese maples with swaying tropicals, such as palms and banana plants; the result is a refreshing combination of styles. There are abundant textures, with colors in shades of green and red, including the chartreuse of sweet potato vines and the red of Japanese maples.
The garden continues down the side of the house with perennial grasses, some offering sweeping softness and others architectural lines. Poczkalski is not really a flower guy, but loves adding tropicals to create lush landscape. The large palm trees and boxwoods are joined by Frank Lloyd Wright statues—Sprite and Nike—and a few tranquil water fountains. In the fall, he brings his palms and fig trees inside for overwintering, creating a welcome indoor tropical vibe for the cold weather months.
Frank Lloyd Wright's living spaces, where nature is amplified, inspire Poczkalski's garden flow. Outdoor living space is even more important in the COVID-19 age, and Poczkalski's features multiple seating options throughout the backyard. The pergola is intimate and provides some shade, while strings of lights and lanterns add ambiance. An open room that extends from the pergola—originally a shed—has been converted to an inviting area filled with comfortable furnishings by room. An additional small room serves as a three-season space with built-in cabinets and a bar; this used to be a small garage.
In addition to offering a relaxing setting for Poczkalski and Brugh, along with their three English Bulldogs, Mr. Pickles, Petey, and Petunia, this layout is perfect for entertaining. It even allows for fun social distancing with friends and family. If only we all had new normals this beautiful!