For a birthday, our six-year-old daughter added pink cloth napkins to her wish list. She was tired of the green ones we'd been gifted from our neighborhood's Buy Nothing group and wanted some in her favorite color. Since receiving a set, she's used one every day. It's a sustainable gift that also brings joy.
Like birthdays, the holidays are a joyous time to make memories and express love for one another, but they're not exactly known for sustainability. Festive occasions often yield trash bags stuffed with unnecessary packaging, single-use wrapping paper, and uneaten food—not to mention too many gifts that serve little purpose beyond being something to open—gifts purchased for the sake of gifting.
This year, consider adding a few greener choices—like those bright pink, kid-approved cloth napkins—to your gifting list. Here are a few ideas.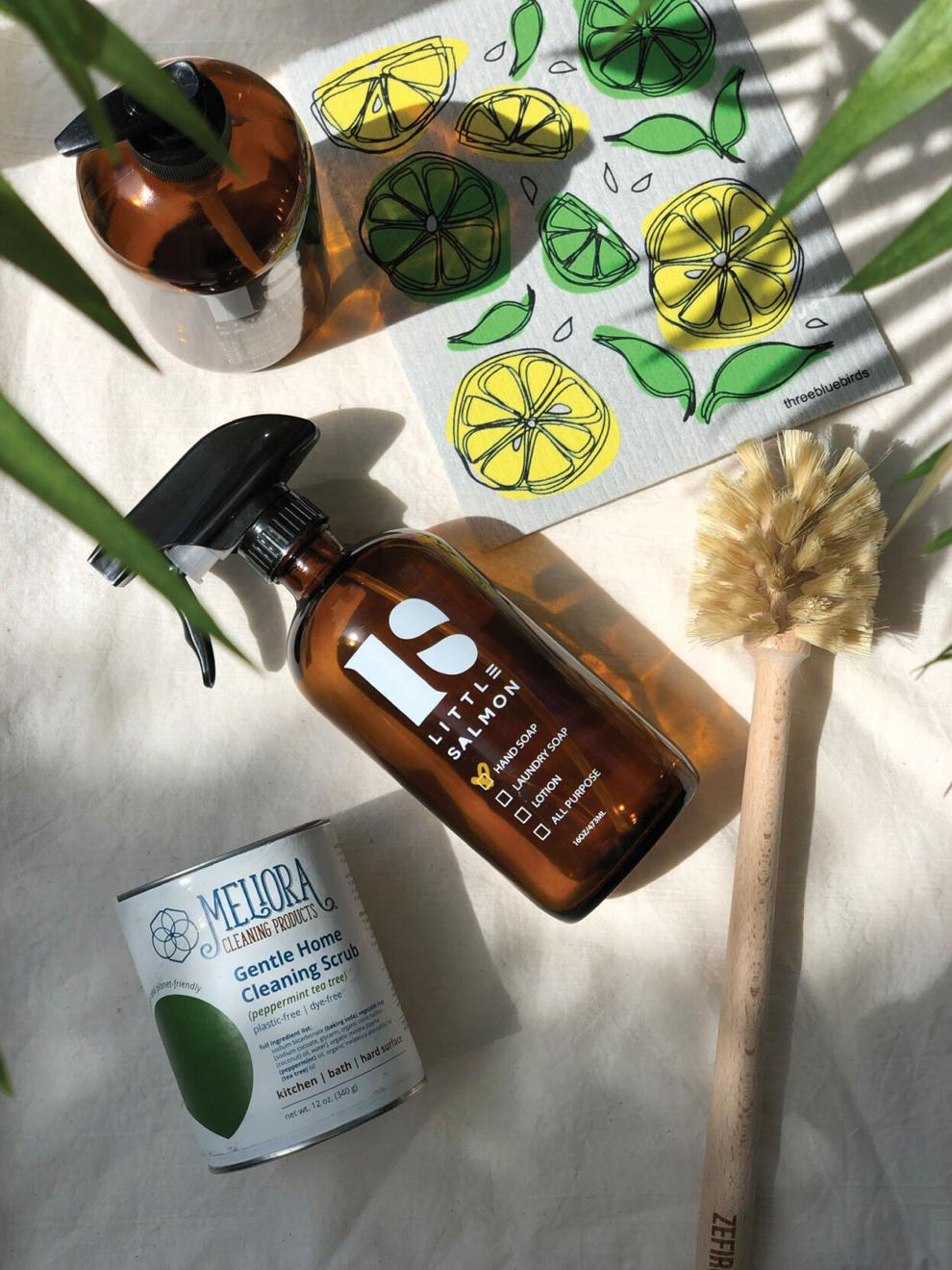 Gifts for foodies and home cooks
Over the years, we've strategically swapped some single-use kitchen items for reusable, long-lasting alternatives, many of which would make great gifts. For example, silicone baking mats, available at Premier Gourmet locally and major online retailers, can replace wax paper and save time during dishwashing. A quality commuter mug and water bottle are musts for anyone on the go.
Little Salmon—Buffalo's first zero-waste shop, located at 230 Lexington Avenue—carries Swedish dish cloths in bold and whimsical patterns (including a few winter- and holiday-themed options), which each prevent at least seventeen rolls of paper towels from going to landfill. One of Little Salmon owner Tracey Wei's favorite products in her shop is the beeswax wrap that's replaced plastic clingwrap in her kitchen.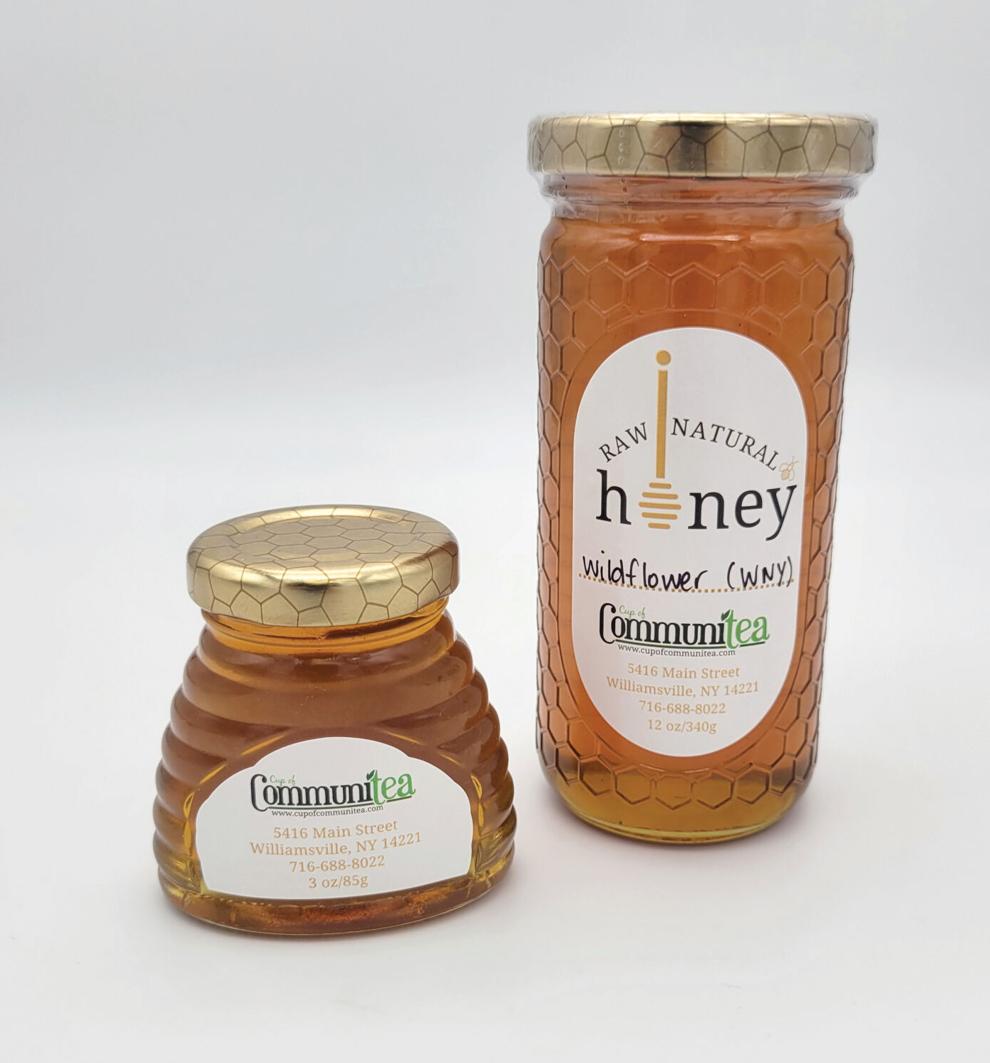 For the tea drinkers on your list, head to Cup of Communitea (cupofcommunitea.com), a shop on Main Street in Williamsville that boasts more than two hundred loose teas in its inventory.  "Loose-leaf tea is the whole leaf, which gives a depth of flavor not found in your run-of-the-mill tea bags, and it's fully compostable," says Melissa Duquette, who co-owns Cup of Communitea with sister Justine. "Loose-leaf tea requires less packaging, and no worries about bleach or other chemicals seeping into our cups from tea bags."
Duquette says the store's most popular varieties are hot cinnamon teas, mocha black tea, vanilla chai spice, and sencha green tea. She also steers gift-givers toward tea infusers or bamboo accessories to make matcha, along with gift sets. including one for tailgating.   
Gifts for bookworms
Take care of readers on your list by shopping at Western New York's used bookstores. Though the spine or edges may have slight wear, these titles still make excellent gifts—without the carbon emissions associated with a new book from Target. (Plus, nothing beats the smell of a good bookstore.)
Spend hours perusing shelves to find the perfect title for friends and  family at multiple locally owned options. Rust Belt Books on Grant Street, Turn the Page Used Books in Hamburg, the Bookworm in East Aurora, the Book Outlet inside the Boulevard Mall, and Book Corner in Niagara Falls, along with many independent bookstores carrying the latest bestsellers, are all waiting for you.
Gifts for kids and families
Local shops offer many green options for little ones. While you're at Little Salmon, pick up a set of reusable silicone snack bags; parents packing lunches for small children can never have enough. 
If the young families on your list are anything like mine, their homes are bursting at the seams with toys, games, puzzles, dolls, and more. Experiential gifts, however, don't take up any room and only produce carbon emissions required to get to the site to purchase or redeem them. 
For families, consider gifting a membership to one of Western New York's great cultural sites, including the Buffalo Zoo, Buffalo Museum of Science, Buffalo History Museum, and Explore & More, the Ralph C. Wilson Jr. Children's Museum. Other options include show tickets for a local theater, or "theater bucks" from the Theatre Alliance of Buffalo, which allow the recipient to redeem them at any member theater, including Theatre of Youth. Take little kids for a day out at Tumbles Play Café or Little Buffalo, or even on a road trip to the Strong National Museum of Play in Rochester. Making lifelong memories creates little waste. 
Gifts for zero-waste friends
One wall of Buffalo's first zero-waste shops, Little Salmon (littlesalmon.co), is adorned with a quote from "Zero-Waste Chef" Anne-Marie Bonneau: "We don't need a handful of people doing zero waste perfectly. We need millions of people doing it imperfectly." That's the mindset that guides many individuals to live a low-waste lifestyle: make simple swaps and changes where you can, and try not to sweat the areas you can't.
If that describes anyone on your list, stop by Little Salmon this holiday season. The store's inventory includes items that replace conventional items that can only be used once or are otherwise harmful for the environment. Bar soaps, candles, and plastic-free deodorants are among the shop's most popular products, says Tracey Wei.
The shop also offers several "zero-waste kits" with products and refill containers to help customers begin their low-waste journey. The Clean Head to Toe kit, for example, includes an olive-oil soap, soap saver bag, and shampoo and conditioner in metal bottles, which can then be refilled at the store when they run out.
"Zero-waste kits are a no brainer to get someone started, and if they like it and decide to continue the refill path, that's a win-win for the people and the planet," says Wei.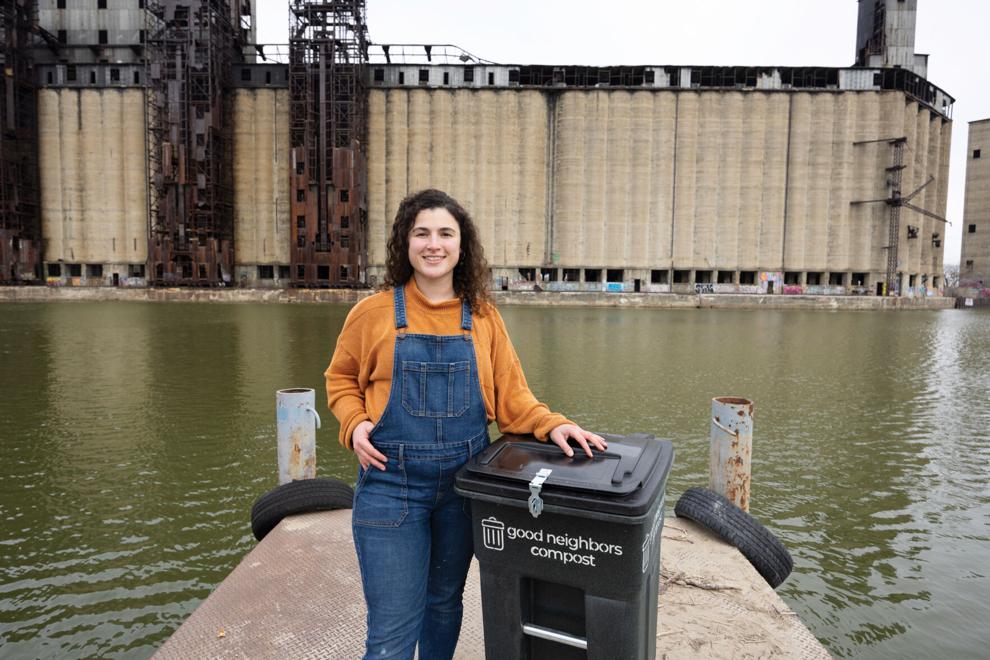 For friends further along their low-waste journey, consider setting them up with a compost service. The Farmer Pirates, which offers gift subscriptions at farmerpirates.com, has been providing residential and commercial compost pickup since 2014. The service has expanded over the years and currently picks up from homes in Buffalo, Amherst, Williamsville, Lancaster, Cheektowaga, Depew, Kenmore, Tonawanda, and West Seneca.
A newer option is Good Neighbors Compost (goodneighborscompost.com), which launched last spring and allows subscribers to drop off food scraps at several area locations, including 500 Seneca and Buffalo River Landing in the city, as well as spots in East Aurora, North Tonawanda, and Pendleton. To purchase a gift subscription, contact owner Jeana Franjoine at info@goodneighborscompost.com.
"Gift-giving has become so creative and personal," Franjoine says. "I love the idea of giving a compost service, as it has a local and environmental theme to it. Gifting a service to someone creates no waste in the actual exchange and also gives the receiver an option to explore reducing their own personal food waste in a fun, free way."