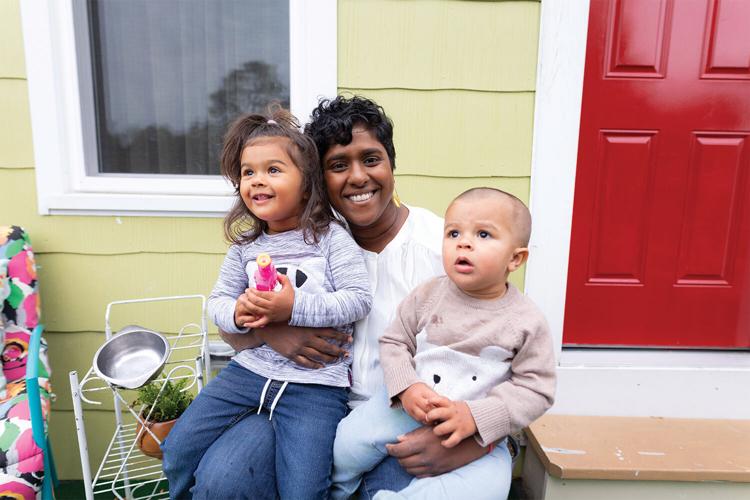 Our garage is filled with toys that our kids, aged four and one, enjoy throughout the year. Many were purchased or received as gifts, but others—like a child-sized four-wheeler, wagon, push tricycle, toy lawn mowers, and even the swing set in our backyard—were gifted by people in our community whom we'd never met. 
Indeed, those items—along with flashlights we took camping, cloth napkins we use daily, and a doll bed that my wife's preschool students play with—came from our neighborhood's Buy Nothing Project group. In return, we've given curtain rods, holiday decorations, a railing, and a new makeup case and unopened cosmetics to neighbors who put them to good use and prevented them from being landfill.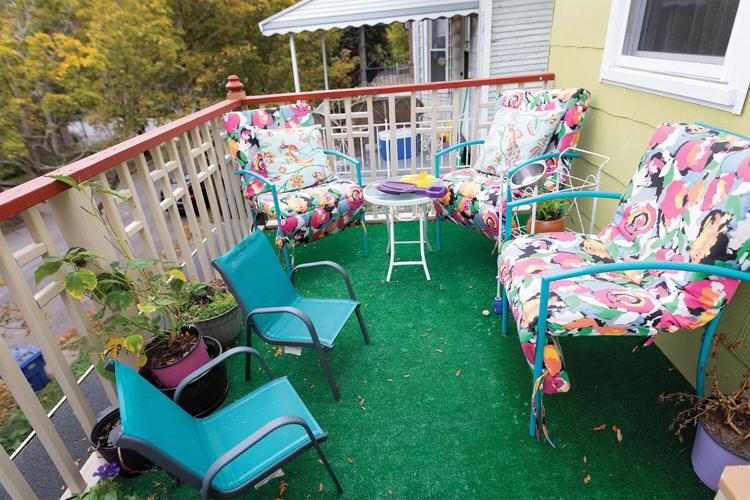 The Buy Nothing Project is a series of hyperlocal gift economies in which members freely give away or share items they no longer need and ask for what they do need from other members. Each operates as a closed Facebook group, with members who all live in a particular neighborhood or town, allowing them to meet each other while sharing resources. (See sidebar for local groups.)
The idea was born when friends Liesl Clark and Rebecca Rockefeller  of Bainbridge Island, Washington, were walking along the beach and noticed nurdles—plastic pellets the size of lentils from which nearly all plastic goods are made—in high volume amid the sand. Inspired to do something to combat plastic pollution and rampant consumerism, they launched their first Buy Nothing group in in July 2013. By New Year's, they were up to seventy-nine groups in five states. Now, there are more than one million Buy Nothing members in at least thirty countries, with more than six thousand volunteers running those groups.
In their book, The Buy Nothing, Get Everything Plan, released earlier this year, Clark and Rockefeller write: "The gift economy operates around a premise of abundance, an assurance that if you give something away, you aren't losing it forever. There will always be more of that item if you need it again." In the meantime, you are able to connect with your community, enrich lives, and prevent production and waste of new goods.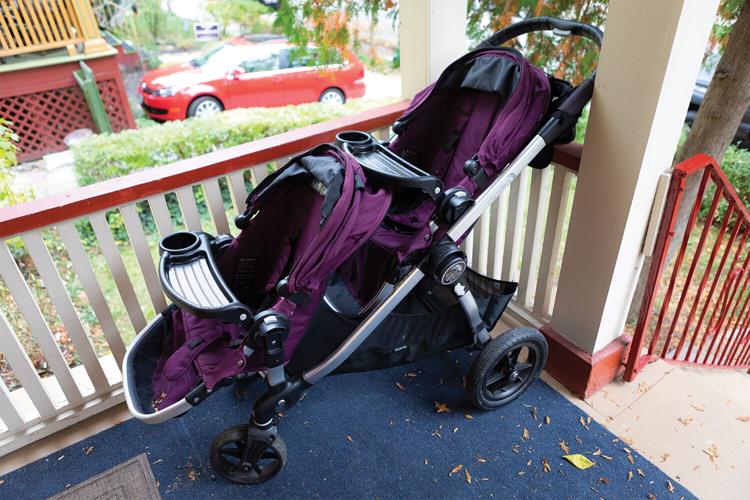 In the Buy Nothing mindset, all gifts have equal value, and all asks are equally important; it embodies the adage, "one man's trash is another man's treasure. In the book, the founders recall how one of the first items shared in their own group was a spring for the inside of a toilet paper roll holder: "Someone posted it almost as a joke, but someone else needed it, and all of us realized in that interaction that the passing along of such a seemingly random but very useful item signaled that we could take care of one another."
Latha Swatsworth has seen similar interactions time and time again in the Elmwood Village Buy Nothing group she initiated in 2017, shortly after moving to Buffalo. At the time, she was newly married, pregnant, and in a new city, hoping to get to know her neighbors and maybe pick up a few hand-me-down baby items, too. 
When Swatsworth's old laptop charger broke, she asked for one in the group, and someone had one to give. Earlier this year, when COVID-related financial challenges forced Swatsworth and her husband to rethink plans for a patio set, she asked for one in her group and received a table and chairs, including small chairs for her kids. 
"It's been a really beautiful way to connect with people, especially in this time when people aren't necessarily able to physically connect," she says. "That's the magic of it; it's not about the stuff. It just feels very nice to request something and have someone want to help you, or for someone else to need something and to be able to help that person."
Though she has always been eco-conscious—recycling and using cloth diapers and other sustainable products—Swatsworth says Buy Nothing has also helped her become a more mindful shopper. When her three-year-old developed an obsession with My Little Pony, Swatsworth's first reaction was to buy new toys. Instead, she asked the group and received eight like-new ponies, to her daughter's delight.
"It's shown me that the 'buy buy buy' mindset isn't needed and truly everything we need can be found in our community," she says. "I'm a big believer in [the idea that] one person can make a difference, and when you make a difference, other people see you and feel able to make their own difference."
Over in Kenmore and Tonawanda, Tara Bukowski is a volunteer administrator for the community's Buy Nothing group, which was more than 2,500 members strong at press time. Like Swatsworth, Bukowski strives to reduce her carbon footprint by shopping at thrift stores, composting, using rain barrels, and keeping her classroom paperless. For her, the idea of reducing waste and helping her community simultaneously was an instant draw.
"Requests can range from really big to really small, which is what's great about our community; it seems like no ask is too big. Just recently, we had a member give away a boat!" she says. "I've seen neighbors not only give physical items, but give their time and knowledge too. We have collected coats for Journey's End, as well as items for victims of a house fire. Our group members are always willing to pull together to help out."
Kati Fuller, one of the volunteer admins for the Eggertsville/Snyder/Williamsville group, also joined to prevent usable items from going to waste and give back to her community. This summer, her group hosted its first free flea market, where members could donate things they cleaned out during quarantine and take anything they needed from another table, while social distancing and connecting with other members.
Fuller's group illustrates the third pillar of the Buy Nothing mindset: expressing gratitude, which is just as important to a strong gift economy as giving or asking for things. One thread in her group is dedicated to just saying thank you, for the much-needed items as well as the sense of community the group provides.
"Especially throughout quarantine and social distancing, the group has been a positive light for many people to give and receive kindness and generosity," Fuller says. "It's refreshing to know that there is a network of likeminded people right in my micro-community who are kind and giving and will lend a hand when needed."
For more, visit buynothingproject.org. In addition to discussing the movement's roots, The Buy Nothing, Get Everything Plan book offers a seven-step challenge for adopting a buy-nothing mindset in your life. In the spirit of the sharing economy, it's available as a physical book, e-book, and audiobook through the Buffalo & Erie County Public Library, as well as local bookstores.
Find a group near you!