Late winter is show time, when gardeners are yearning for foliage, flowers, and soil. It's also when homeowners are thinking about new kitchens, decks, lights, or window upgrades. Some mostly-home-related shows use the word garden in their names but don't include many plants; other shows combine more or less equal amounts of home and garden displays. What follows are descriptions of some of the shows—certainly not all—to help garden lovers and home improvement seekers make satisfying choices. Most, except for the big one in Philadelphia, are within a few hours of home.
2020 theme: Riviera Holiday
February 29–March 8
Pennsylvania Convention Center
Organizers: Pennsylvania Horticultural Society
What to expect
This is the mother of all flower shows, the largest and longest-running horticultural event in the country. World-class designers and landscapers present stunning exhibits, which, this year, evoke Mediterranean scenes and atmosphere. The show began in 1829 and was recently named the best event in the world by the International Festivals & Events Association. It combines new plant introductions, garden design displays, problem-solving talks by international experts, plus a huge marketplace  of  irresistible garden and flower-themed treasures. Visitors can take home plants, art, garden structures, clothing, jewelry, and outdoor living products, both affordable and luxurious. World-renowned competitors demonstrate flower arranging, front porch and window box designs, and art made from plant parts. Gardeners show their best-in-class plant specimens. Special experiences include a butterfly room, high tea, and cooking demonstrations. Food and beverages are available on the premises, but it's also fun to cross the street to enjoy the Reading Terminal Market.
After many years of experiencing and leading tours to this show, I advise everyone to see it once (and most will return). Gardeners could spend several days here, but a one-day visit is still fabulous. To plan the time, choose a few selected speakers and split the rest of the time—half for landscape and garden viewing and the other half for vendor exhibits and booths.
March 6–8 and 13–15
Buffalo Niagara Convention Center
Organizers: Marketplace Events
What to expect
This is a home show with a few "outdoor living" displays and products. Exhibitors and vendors showcase or sell appliances, cleaning products, closets and cabinets, construction, carpets, flooring, decks, kitchen and bath, pools and spas, windows, and related services. This show does not pretend to be a flower or garden show, but it does include a feature garden/landscape—this time by A-1 Land Care—and a garden market in the lobby. Special features are the celebrity designer rooms by MPCaroll Hardwood, and a craft beer corner. Both Fridays are "Hero days" for police officers, firefighters, and military personnel, and both Sundays are Trade Day with free admission for tradespeople. Presenters and guest talent include Mina Starsiak Hawk of the rehab company Two Chicks and a Hammer and the HGTV hit Good Bones and me (Sally Cunningham) showing off our Buffalo-Style Gardens with the topic: Find Your Personal Landscape and Garden Style.
Passport to Spring
March 12–15
The Dome Arena, Henrietta, NY
Organizers: GardenScape Professsionals, members of the Genesee Finger Lakes Nursery and Landscape Association
What to expect
This is an artistically presented garden show with a varied program of speakers, product demonstrations, and shopping. Vendors and exhibitors include landscapers showing hardscape materials (pavers, outdoor fireplaces, hot tubs, yard furnishings) as well as plants. Booths offer a variety of artists, craftspeople, and clothing makers. Growers and garden centers provide seeds, herbs, tools, and supplies, along with new ideas. Expect artistic, creative landscape designs using spring-blooming bulbs, and forced (in bloom prematurely) shrubs, trees, and perennials.
info@gardenscapepros.com, rochesterflowershow.com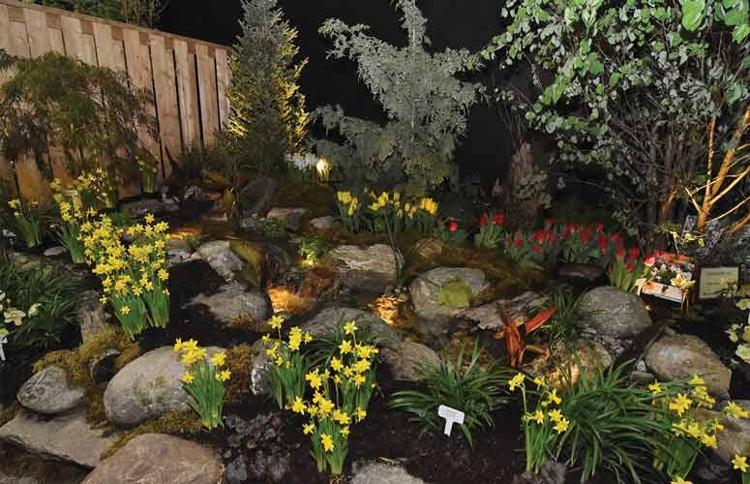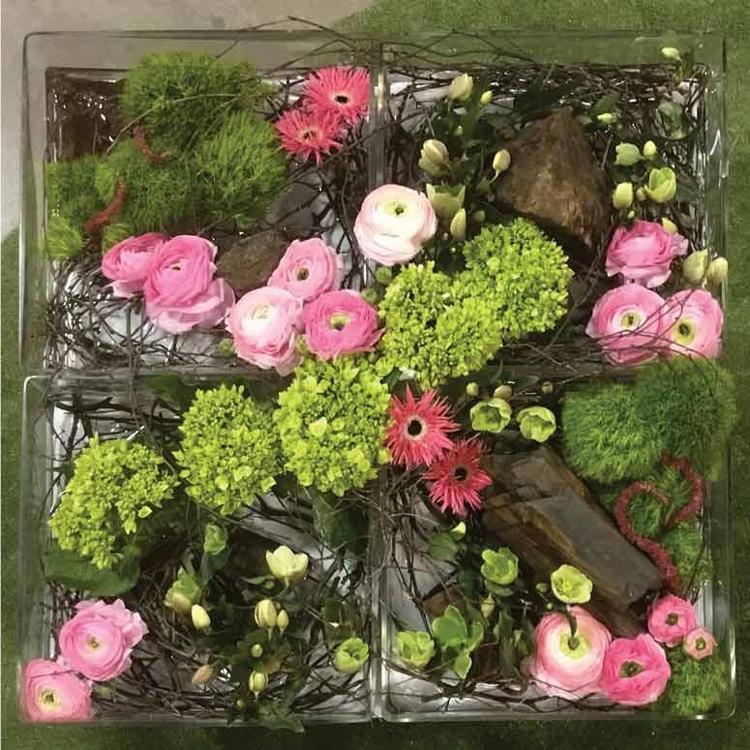 March 13–22
Enercare Centre, Toronto
Organizers: Canada Blooms Horticultural Society (founded in 1996 by the Garden Club of Toronto and Landscape Ontario)
What to expect
Now Canada's largest flower and garden festival, this show offers six acres of "inspiring and engaging fantasy feature gardens" and internationally acclaimed designers, architects, and garden builders. The flower show component includes the finest competing amateur floral designers. There are also educational talks and demonstrations by North American authors and experts, and a Master Gardener speaker series. When the show was merged with the National Home Show some years ago, many longtime attendees, including gardening professionals, found it disappointing as a garden show; the gardening was submerged among home elements. That is not the case today, considering the impressive garden speaker list and the diverse marketplace.
March 19–22 (Preview night March 18, by reservation)
Fairgrounds Event center and Artisan Hall (5820 South Park Ave., Hamburg)
Organizers: PlantWNY (Professional Landscape & Nursery Trades)
What to expect
This "official sponsor of spring" achieves that feeling, year after year, by providing landscape gardens filled with flowering bulbs, forced perennials, woody plants, waterfalls, pools, bars, and firepits. Daily talks by popular regional speakers are included with admission, and garden centers and artisans set up at least 115 booths offering samples of their wares. Among the stalls, organizations such as GardenWalkBuffalo, Master Gardeners, and plant societies answer questions and offer information. CNLPs (Certified Nursery & Landscape Professionals) will honor industry leaders and show CNLP achievements in the central hallway on the way to Artisan Hall. In 2020 as many as 16,000 visitors will help to celebrate Plantasia's twentieth year.
March 20–22
New York State Fairgrounds, Syracuse
Organizers: Home Builders & Remodelers of Central New York
What to expect
This show is one of the largest and longest running locally produced shows in the Northeast, with a focus on home décor, design, materials, and products for indoors and out. As many as 400 exhibitors display home building materials, landscape/lawncare products and equipment, garden tools, lighting, hydrotechnology, glasshouses, herbs, and flowering plants. There is special interest education on gardening, mushroom growing, beekeeping, and more. The Skaneateles Artisans Garden offers art sales and demonstrations.
Strategies for best home and garden show experiences
Every year at shows, there are people clearly not quite prepared for the day (and the days can be long). Here are some suggestions, some obvious—and some perhaps surprising—for new showgoers as well as experienced visitors.
• Wear supportive shoes. You will be walking mostly on cement floors and there are rarely enough benches or chairs.
• Lighten up your clothing, totes, and purses. You are unlikely to need your heavy winter coat; leave it in a car, coatroom, or locker. You may be moving in crowds, so make yourself compact.
• Carry a notebook, light tote bag for purchases, and camera if you photograph. (Note: tripods are often restricted or limited to certain hours.)
• Wear a sweater or jacket to allow for temperature adjustments. Some shows are cool for the sake of plants or because they are in large domes or convention centers.
• Check out the speaker list and event features when you arrive (or online ahead of time) and plan what/who you wish to see. Some programs fill up, so go to those rooms early. Consider also the additional benefit of a chance to sit!
• Don't attempt crowded shows with infants, toddlers, or pets, if you can avoid it. Moving among crowds is difficult with strollers, and the browsing public isn't necessarily considerate of babies. Little ones tend not to enjoy these places, anyway.
• Give some attention to the not-for-profit organizations, plant societies, craft guilds, and environmentally focused exhibitors. The volunteers make a great effort to be there, and it is discouraging if nobody takes advantage of their knowledge.
• You don't have to stick together. Make a plan with your friend, partner, or spouse when and where to meet periodically or if you lose each other. It can be difficult to move around, take pictures, or shop with someone else. No two people have the same pace, interests, or patience. It's not disloyal to say, "Let's go separately for a while." You'll have more to talk about later.
• The best advice: Get out of the living room, stop looking at the snow, and get to a show—home, landscape, or garden.