Humans have a love affair with water, a natural element that is both ambient and comforting in sight and sound. Both indoors and out, ponds, fountains, waterfalls, bubbling rocks, and views continue to be popular, but from rain barrels to automated water features that only run when you're looking at them, saving water has become an important consideration in water design and usage.
1.
Pondless waterfalls (especially indoors!)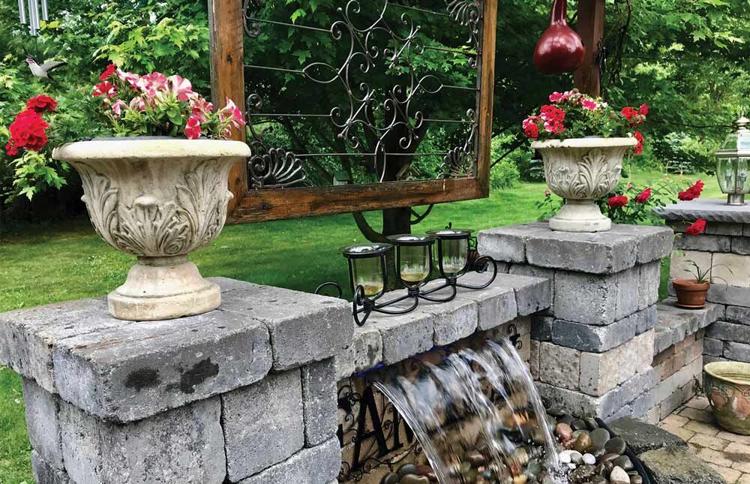 Here, the water just recirculates into a stand-alone stone structure or gravel bed. This development has brought water features inside, increasing water as an interior design element by nearly 1,000 percent!
2.
Sheet waterfalls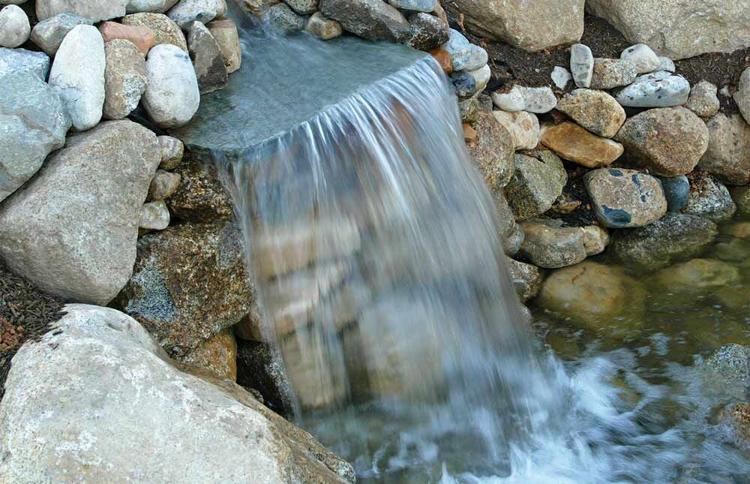 Merely providing a difference in aesthetic, the sheet waterfall is not only beautiful to look at, but the increased surface area generates more of that relaxing water sound we all love. Rain curtains are particularly popular for indoor wall surfaces or where space is limited.
3.
Poolscapes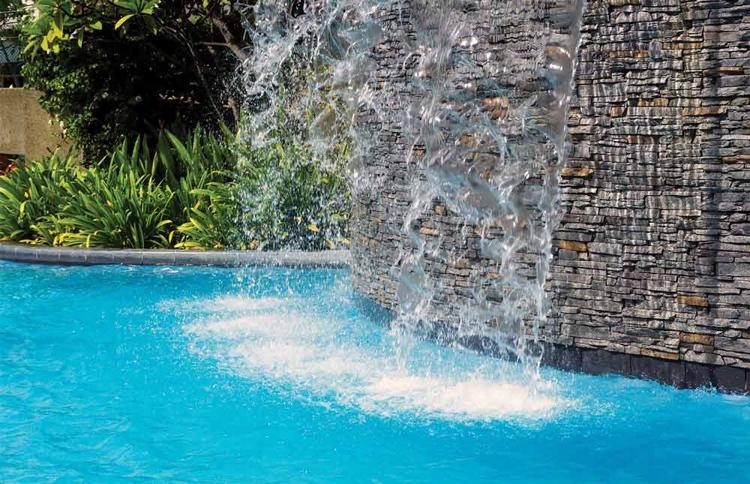 Swimming pools are becoming active and integral partners of backyard (and indoor) water features. Borderless infinity pools only add to the natural effect of these designs.
4.
Natural ponds
Not only do these create their own environmentally correct ecosystem, but they don't use any water at all.
5.
Water spouts
Installed in the ground and programmable to provide a steady spout, spurts, or any number of patterns in between, these are not only fun to look at but fun for kids on hot summer days. Installed under pavers, they can recycle water and add cooling, interactive fun and delightful ambiance at the same time.
6.
Adding fire
Fire and water bring us back to the most primal elements, and juxtaposing the two in a backyard sanctuary is more popular than ever with the increased use of firepits and outdoor fireplaces.
7.
Smart water
We don't mean the bottled brand, but water and water features that you can control with home technology, which is becoming more and more prevalent. Smart water also includes remote controlled and automated irrigation for gardens and lawns, which leads to less water waste.
8.
And smart lighting
Water and lighting effects have long made for stunning combinations and now they're easier than ever. LED lighting of all kinds is now controlled with the press of a button or a quick order to Alexa, and the results are exactly what you wish for. Underwater lighting in particular adds mesmerizing ambiance.
9.
Solar technology
In another bid to make water features greener, solar technology eliminates the cost of electricity both to power the water feature and to install the utilities in the first place. 
10.
Water views
Homes with water views are always in demand, and the trend never looks to abate.