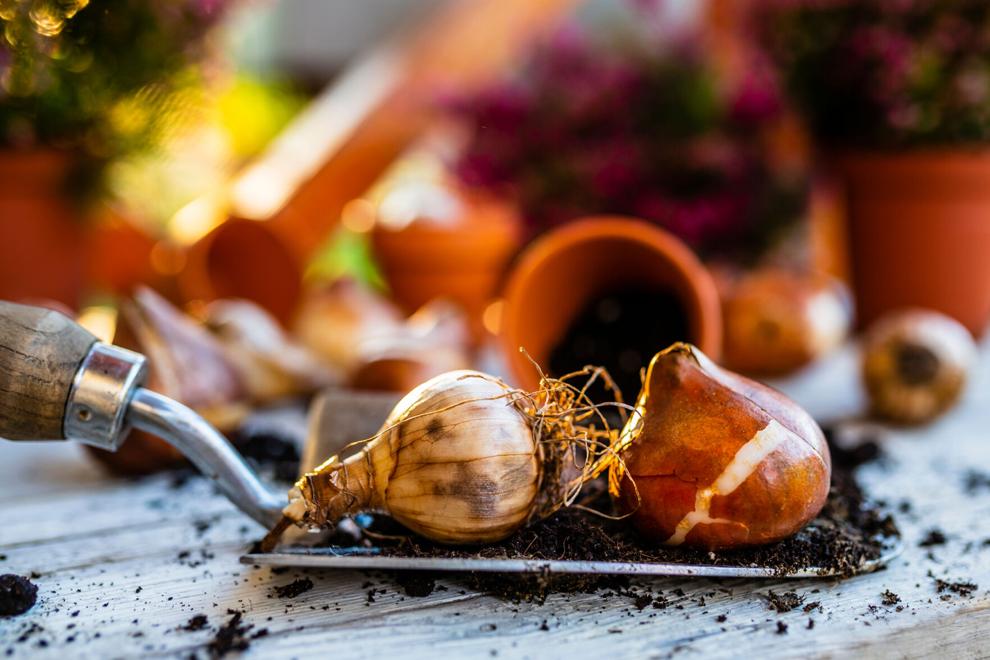 The basics for beginners
1) Plant bulbs in fall if they are intended to flower in spring.
2)  Choose a sunny spot with well-drained (not soggy) soil.
3) Plant bulbs at a depth of 3.5 times their height from bulb tip to bottom. (Heed package instructions if they vary slightly.)
4) Plant them pointy side up.
5) Plant them as close together as the package instructions suggest.
6) Learn what challenges (eats) them, so you can select and prepare accordingly.
7) If you can't plant them in fall, they do not keep over winter, so plant them in November–December if you have to.
If you can't find the bulbs you want at local nurseries and garden centers, trust high-quality bulbs catalogs such as Brent and Becky's Bulbs, John Scheepers, or Colorblends. Most bulbs come from the Netherlands, and these superior bulb-specialist companies acquire the best quality at the best prices—and stand by them.  
Location, location, location
First check the basics, from the list above: sunlight, good soil, and drainage.  Also determine where you'll enjoy seeing the bulbs. A swath of snowdrops or crocuses far back in the wet yard may have little impact, but seeing them next to the mailbox near the street may give passersby some pleasure as the snow recedes. Timing also matters, since bulbs flower at different times from April through June. If you don't return from Florida until May, then stick with late-flowering species. 
Beyond timing and location, design the bulb performance for the best visual impact. The farther the plants are from the viewer, the bigger the grouping should be. It's better to plant 100 (or 300) of anything in one color than to plant ten of this and fifteen of that.  
General tips and best practices
Soggy ground is not good for most kinds of fall-planted bulbs; they can rot or get fungus diseases.
Extreme wind, ice storms, and severe late-spring freezes and snowstorms can damage flowers when they are just opening. If you have weather patterns like these, choose later-blooming types or put the bulbs in more sheltered spots. 
Squirrels and other critters: if you have animals (even puppies) that dig up—whether for fun or food— the bulbs in the fall, block that assault. Some gardeners lay chickenwire or other fence material over the planted bulb beds. Some soak the bulbs before planting—in one of the strong-smelling critter-repelling products—or they soak rags to put around them. Some gardeners spray the area often with repellant. I lay my collection of wire shelves, window screens, gutter guards, and discarded grills or grates over the planting and cover them with leaves or mulch.
Deer and rabbits: animals don't eat narcissus species (daffodils) or Camassia (a lovely blue-flowering bulb) and may bypass an entire bed if chives surround it. Butthey all eat tulips. One choice could be planting tulips in pots out of animals' reach. Or plant the tulips in and behind great clumps of daffodils. Or make wire tunnels to cover the bulb beds while the tender shoots emerge, and take them off before bloom time, or when company arrives. I lay six-foot wide rolls of coarse wire fence flat on the ground around the beds, it's scary for the animals to walk on. Snow fence might work, or sheets of plastic or carpet—anything foreign underfoot. Many scare tactics and repellants are recommended to deter animals, with mixed reports. But if you find what works, use it early and often!
Ways to ensure bulb success 
1) Plant bulbs in large quantities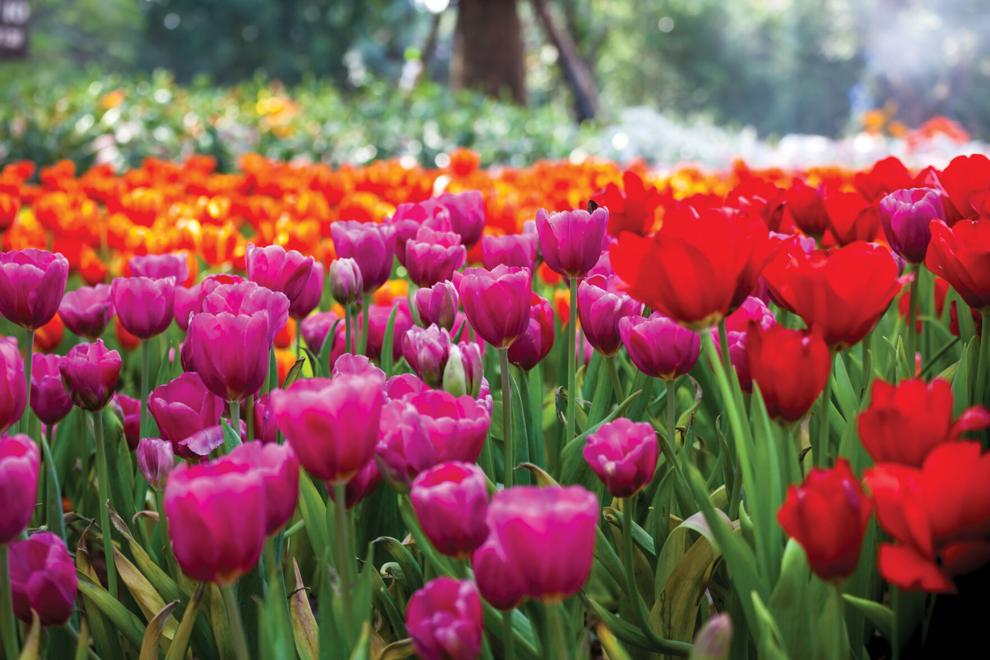 Plant in large quantities in places where you'll see them. 
2) Plant bulbs animals don't like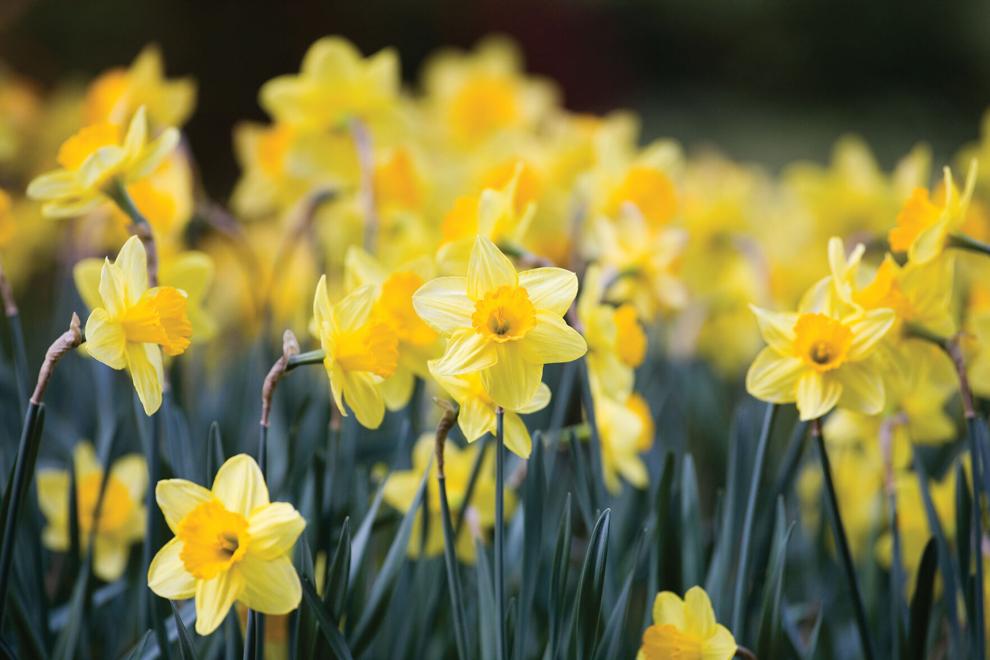 If you have deer and other animals that nibble on bulbs, try narcissus and camassia.
3) Go for contrasts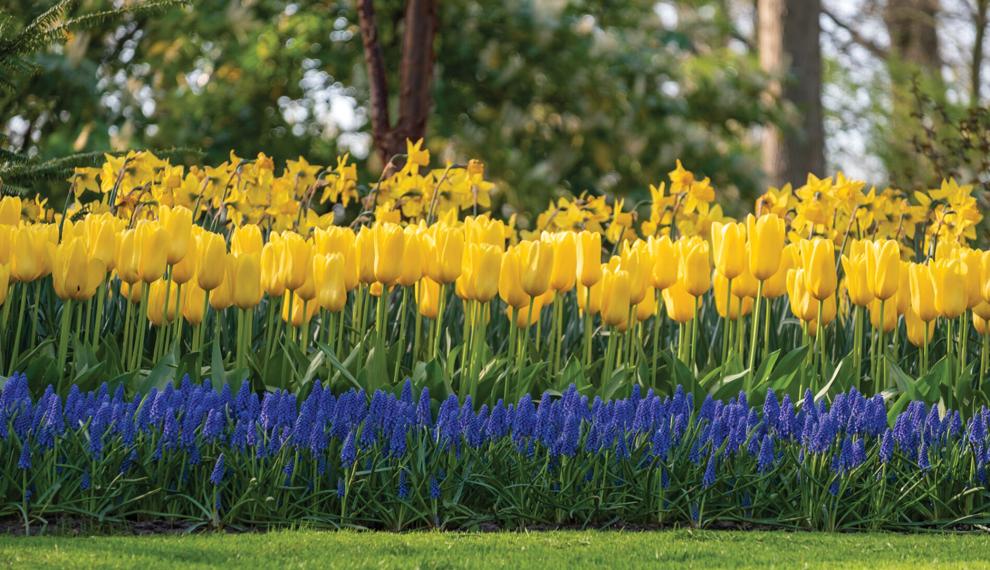 Choose two or three contrasting colors for an eye-catching display.