What do you do when it's too cold out to garden? That's easy: buy plants. There are several opportunities going on right now to get good deals on plants. Even better: two of these help nonprofits.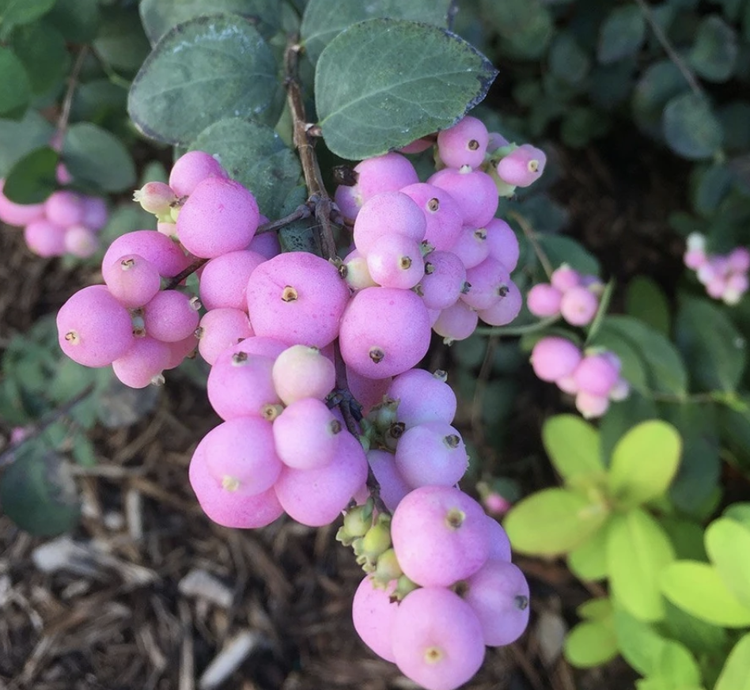 Botanical Gardens Great Plant Sale
The G word gets thrown around a lot these days, but this sale truly deserves it—and more. A large selection of annuals and perennials is available for preorder by May 1, with the possibility of buying more plants on the weekend of the sale, which is tentatively scheduled for May 28–30. We're not sure how that weekend will play out, but we trust the smart staff at the Gardens to come up with a safe way to get plants into the hands of local gardeners. This sale has been extended, so a few things are sold out, but still available: a gorgeous Baptisia, a magnificent Symphoricarpos (coralberry shrub, shown above), some tall Nicotiana, which are rarely seen in local nurseries, and much more.
FeedMore WNY's Annual Plant Sale
There's a diverse selection of annuals—in flats and pots—and some really beautiful hanging baskets available at very reasonable prices. Notable offerings include four vibrant coleus types, Dragon Wing Pink begonia, Victoria Blue salvia, and a gorgeous hanging basket of a plant we'd never heard of: Lophospermum. We'd be happy to help FeedMore at any time, so an opportunity to get plants along with it is a nice bonus. Orders are due by April 29 with contact-free pickups at three locations. Click on the link above for all the info.
Freshen up your surroundings instantly with florist hydrangeas, Easter lilies, tulips, hyacinths, and other spring specialties from Lockwood's online menu for curbside pickup. Many are BOGO. Trees, shrubs, and some perennials are also available, via phone orders and curbside pickup. There is a complete list on the website.
It wouldn't be spring without the famous Mischler's 59 cent perennial sale, and many gardeners have been anxiously wondering if COVID-19 would spoil that too. Don't worry; the sale will go on, but this time with online ordering and drive-through pickup. Keep checking the website for more information; it is scheduled to start next Saturday, April 24.
Many other area nurseries and greenhouses, most having been deemed essential (if they carry edibles), have spiffed up their online game to make plant buying safer. Here's a few we know about: Baddings Brothers, Lavocat's, Mike Weber, and Urban Roots. Be sure to check your favorite vendor; your patronage now helps these small businesses stay open.
Elizabeth Licata is editor of Buffalo Spree and a longtime contributer to Garden Rant.