With daytime highs hovering around the 50-degree range with some consistency, local gardeners are champing at the bit to do it all. But be careful. We are still going to have overnight frosts through the end of April and into the beginning of May. With a few exceptions (like spring-sow seeds), outdoor activity should be limited to clean-up, bed preparation, and other non-planting tasks.
We're also hearing that many throughout the US are turning to gardening as a way to become more self-sufficient and find positivity in an increasingly chaotic world. It's still possible to make wonderful things happen; gardeners have been doing it for centuries. How to start? There are abundant resources both on and offline.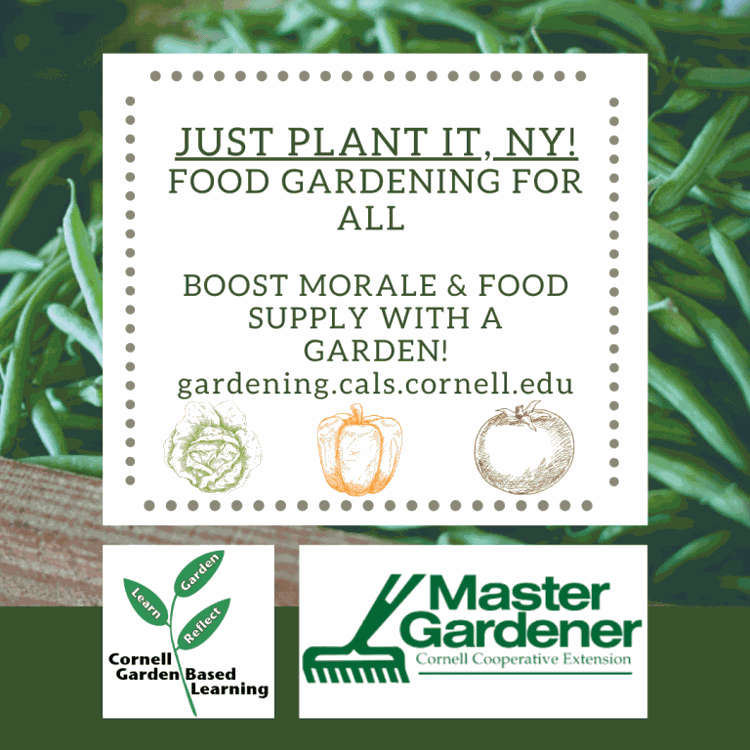 The Cornell Cooperative Extension has started a Just Plant It, NY campaign with resources designed for new vegetable gardeners available online. CCE Tomkins County is offering classes on Zoom, also around vegetable gardening.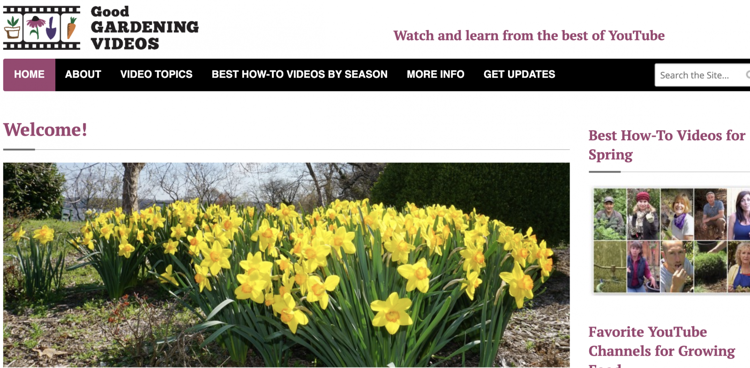 For instructional videos on almost any type of gardening—ornamental, edible, lawncare, and more—try Good Gardening Videos. This site has done the YouTube surfing for you, curating the videos for accuracy and quality. Good Gardening Videos is pro-science, pro-environment, ad-free and nonprofit. 
Join the Facebook group WNY Gardeners. With 1,630 members, it has a good mix of beginners and old hands; questions are always answered very quickly. (Keep in mind that to be accepted into the group, there are a few simple questions designed to keep bots out. Answer all of them.)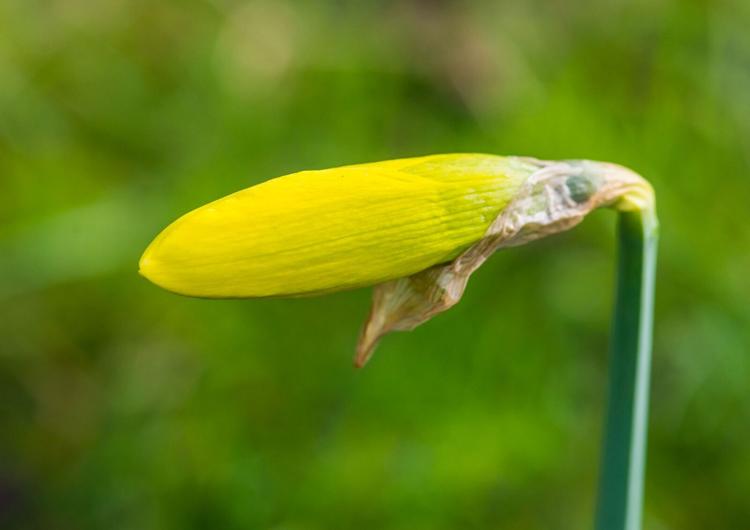 Many of us with established gardens are enjoying a succession of spring bulbs, starting with snowdrops and crocuses and continuing with daffodils, erythronium, aconites, tulips, and much more. You've probably noticed them on your walks; keep this mind next fall, and be sure to get some bulbs into the ground then. If you have daffodils and want to enjoy them indoors, cut them when they're still in bud, as above.
And what about supplies? The good news is that local garden centers, having been designated essential (they sell food plants and agricultural supplies), are beginning to open. Here are a few we know about: Lockwoods,  Lavocat's,  Mischler's, Hi-Way Garden Center (check Facebook), and Murray Brothers. Check websites/Facebook pages or call first; some garden centers are doing curbside pick-up only.
Shop safely.