If you're a gardener, this is your time. While restaurants, theaters, concert halls, malls, and anywhere people gather remain off limits, the domestic landscape is yours to freely roam. And improve. It's still a little bit early to go full-on gardening, but here are some fun, productive gardening activities for late March. We talked to local gardeners as well as consulted classic books and reputable website-based advice, so that we know these strategies work right here, in Western New York.
Plant some seeds
Given the issues with buying plants from garden centers—though many will soon be open or offering curbside pickup—this is a great time to think about finally gardening from seed.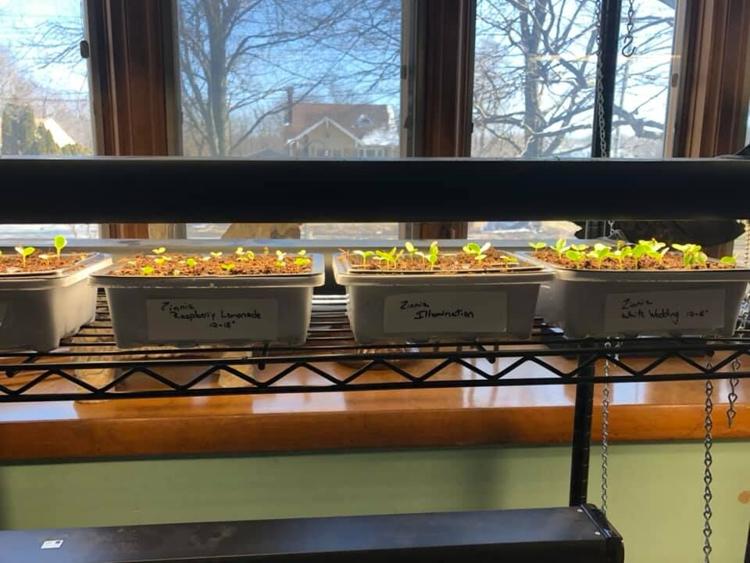 Indoors: Here is how Hamburg gardener Karen Eckert does it: "You need shelves, heating pads, and LED shop lights (all available at Home Depot or by mail order). These lights are on chains, so I can raise them as needed. I start by putting water in the bottom of the seed tray. I use Koram seed trays with nine-to-twelve slots with lids. I only bottom water seedlings! (Dear god, no one should top water seedlings.) The Koram set has the outer white tray with a black seedling tray that fits in; just lift the black tray up and pour water in every other day or when the soil on top is drying out." (Eckert's set-up is shown above.)
Eckert says most annual flower seeds (zinnias, snapdragons, coleus, petunias, and many others) can be started indoors now, as well as tomatoes. She recommends waiting for other veggies. She also recommends patience for the petunias and coleus, which take longer.
It may seem elaborate to buy an entire set-up as described here, but it's the best way. Windowsills simply do not provide enough light.
Outdoors: There are a few seeds that can be thrown in the ground outside in early spring. Poppies and peas are among the most common. Other seeds that can be direct-sown outdoors now include lettuce, arugula, radishes, spinach, beets, turnips, and kale. Soil temps, more important than air temps, should be at least 40 degrees for this.
Here's an excellent seed-starting calculator; simply enter WNY's first frost-free date (usually around mid-May) at the top and it will give you the proper dates to start seeds inside; there is also information on how to grow almost any kind of vegetable, fruit, or flower from seed. And here's a great local online source for seeds.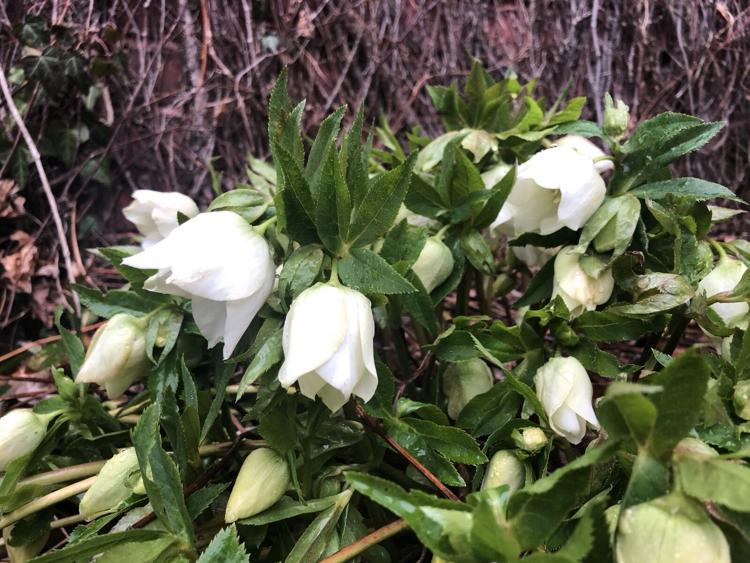 Out in the garden
•Clean up beds: Be cautious here. Keep in mind that heavy clean-up now may disturb overwintering pollinators that are hiding in old foliage, stems, and fallen leaves. Experts recommend waiting until there are several days of consistent 50 degree temps. That said, many are uncomfortable with garden debris obscuring emerging spring growth, especially early bulbs (like the tiny iris shown here), so find a compromise that works for you. Another thing to consider is compacting wet soil. Try not to walk on beds if possible. (It's not possible, but just don't walk on them too much.)
•Remove last year's foliage from hellebores (shown above), among the very first perennials to bloom. Many are blooming right now, and that ratty foliage obscures the blooms and fresh leaves now emerging.
•Prune Annabelle and other arborescens-type hydrangeas: these bloom on new wood and if the stems are too long, the shrub will get really droopy later on. New, shorter hybrids might not require this as much. DO NOT prune any other hydrangea variety at this time.
•Cut cherry branches to bring inside; immerse them in a bucket of water for a few hours and then put in vases for pretty April flowers, blooming well before anything gets going outside.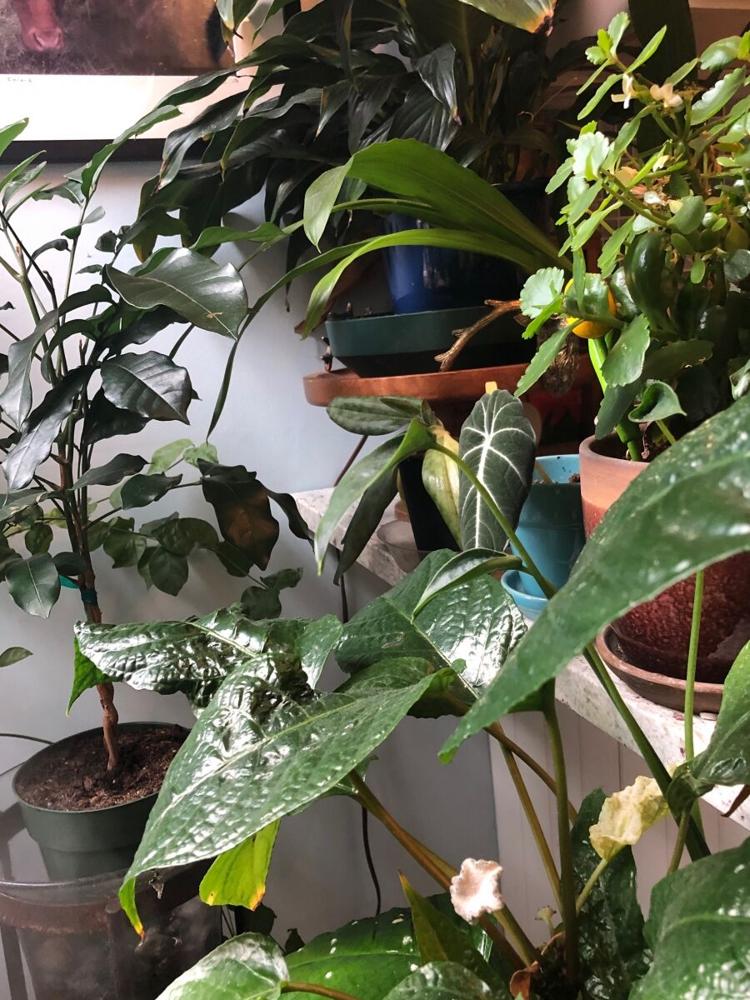 Houseplants
This is a good time to repot houseplants, if they seem rootbound (certain plants like being rootbound; be sure to check) or are simply toppling out of their pots. Houseplants might also benefit from a good washing and, perhaps, a modest dose of fertilizer. Remember, with houseplants, too much love is more of a problem than not enough, so refresh your houseplants on a case-by-case basis.
Where to get supplies
Gardeners and green industry workers alike rejoiced when garden centers were recently designated as essential businesses by New York State, but local centers are still closed, with plans to reopen completely or for curbside pickup within a few weeks. (We'll be providing a list.) In the meantime, potting soil can be purchased at most supermarkets, the big box home improvement stores are open, and, given the circumstances, there is no shame in mail order, while centers are still closed, or, more importantly, you don't feel great about venturing into stores.
Next installment: Friday, April 3