No one enjoys looking out the window on an April morning and seeing flakes of snow wafting from the sky, but, in a way, it's a good thing, a tangible reminder that the season is still early and gardeners still have to wait for the real activity to begin. In a month or so, it will be time to do some serious planting; for now, a few chores can keep us busy enough. (Question: why are people in Buffalo still surprised when it snows in April?)
Clean-up
This makes it possible to enjoy spring bulbs and make way for emerging perennials. Some "leave the leaves" from last fall on their perennial beds, but it really depends on what type of leaves those are. Thick, heavy leaves can form a mat, starving both emerging plants and soil of water and oxygen. If you have those mats, get rid of them; they are good compost fodder. This is also a good time to pull away dead stalks of last year's perennials.
Seeds
Outdoor sowing of cold weather vegetables (beets, radishes, spinach, arugula) can continue. Flowers with relatively short germination periods can be started from seed indoors now, but be sure to check the seed packs. If you've never started seeds indoors before, it is best to start with the easiest varieties, like ageratum, cosmos, and marigolds. It is too early to sow most flower seeds outside. Plug in your choice of a May last frost date (it varies among the WNY microclimates) in this seed planting calculator for guidance on seed timing.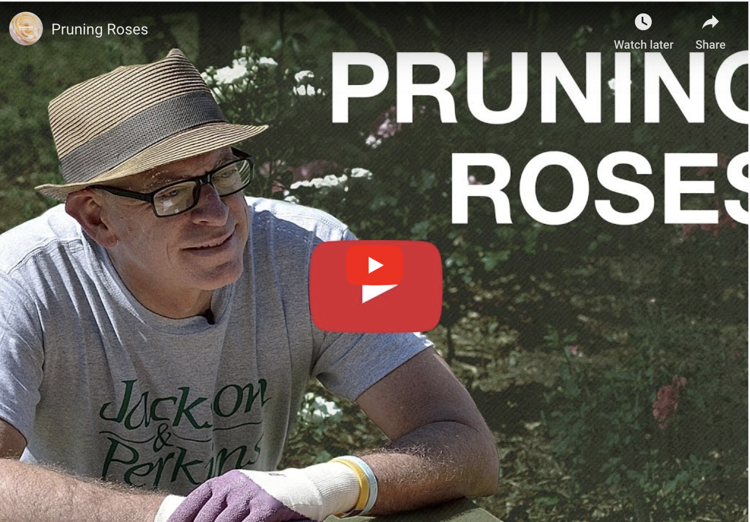 Pruning
Be cautious. The rule of thumb is that shrubs that flower on old wood or flower in spring (azalea, crabapple, flowering dogwood, forsythia, lilac, rhododendron, wisteria) should not be pruned until after flowering. Shrubs, like roses, that flower on new wood, can be pruned now. Broken or dead branches can be cut off. Don't just take the garden shears or electric clippers and uniformly whack back every shrub you have. Too many homeowners do this. Shrubs need to be pruned thoughtfully, carefully, and with knowledge of what each type of shrub requires. If you really don't know what you're doing, just cut off obviously dead branches. The rule for hydrangeas? Wait until May and see what you have. Dead branches should be visible above the foliage then. The exception is Annabelle and its arborescens kin, which all bloom on new wood and benefit from being cut back. Here's a link to dozens of videos showing how to prune almost every type of tree or shrub (such as roses, screenshot above). These have been checked by a panel of gardeners for accuracy and quality. It's also a nonprofit site. Watch out for click bait gardening how-to sites that mainly exist for ad revenue.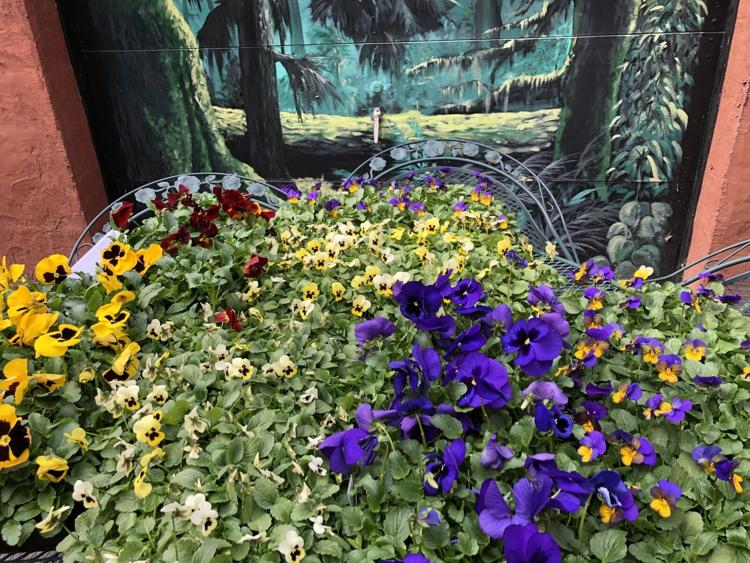 Plant pansies
These are available now and look great paired with daffodils and emerging tulips. Happily, most local garden centers, having been deemed essential, are open and would be happy to sell you a few flats. Later, you'll be buying more serious stuff, like vegetable starts, but, for now, live a little and enjoy beauty for the sake of beauty.
Garden Walk news
No garden walks, open gardens programs, or related events have been cancelled so far.  Let's keep our fingers crossed!