For as long as I've lived in Buffalo, I have wanted to see the inside of a grain elevator. Opportunities have come and gone over the past couple decades, but somehow it's never happened. Until Friday, October 21, 2011. Here's what I observed: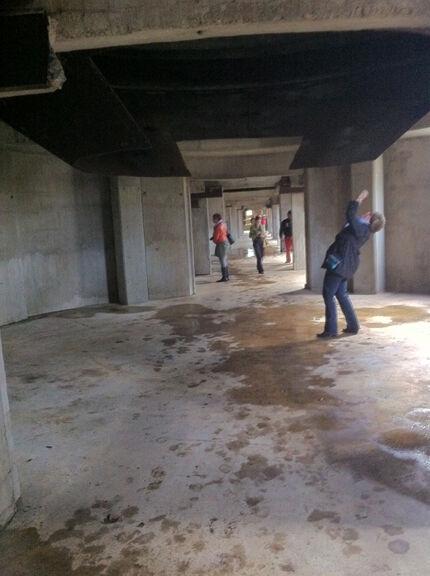 -Other people agree that grain elevators are cool. On every face I saw during the tour/reception (part of the
National Trust for Historic Preservation conference
, and organized by the
UB School of Architecture
), there was the same look of rapt delight, as they peered upwards into the chink of sky barely visible from the giant hollow bins of Marine "A."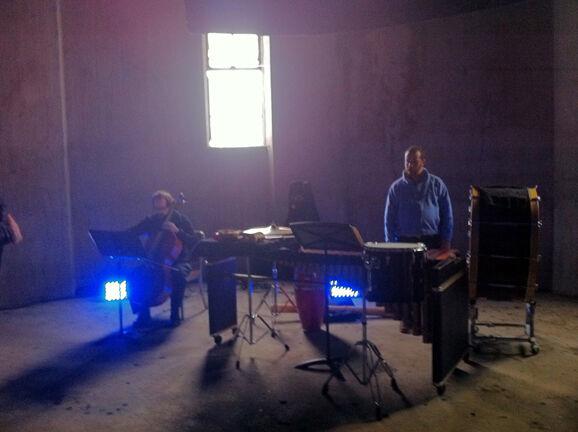 -These structures are perfect for almost any kind of concert. Sounds carry amazingly well. The
UB Music Dept's contemporary ensemble's
minimalist stylings were right for the space, but I can imagine more traditional genres working equally well. Melodic human voices would also be effective.
-There are unexpected decorative touches in a place where bare, unadorned function is supposed to be first and foremost. As you see above.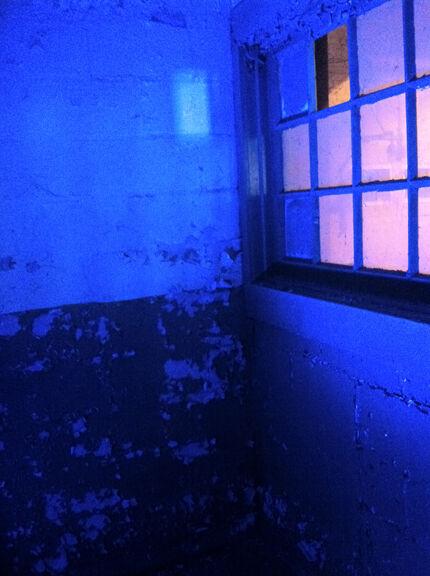 -The
LED lighting idea we've been hearing about
is a good one—it needs to happen. There were small examples of it here and there (as above) for the event, but if done the right way, the entire complex could become a magnificent light show. Every night.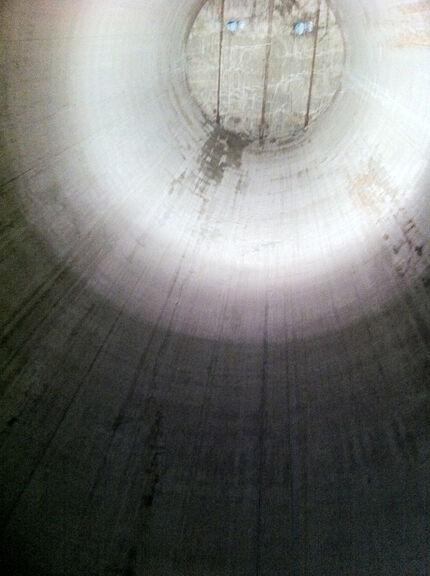 -After this tour, I am more convinced than ever that it isn't absolutely necessary to "do something" with these structures. The complex is fine for just what it is—a vintage industrial sculpture park.
P.S. The reception and refreshments were a bonus. I missed the talk by Ethan Cox of Community Beerworks—too enthralled by the experience to pay much attention to any of the speeches—but I can't wait until his pale ale is commercially available. Maybe next time.