Excerpts originally from Buffalo Spree Magazine, 2015. 
We Western New Yorkers like to drink a little bit. Considering our storied history as a major port for the grain industry, our remarkably adept ability at losing championship sporting events, and our long, exquisitely cold winter, maybe it's no surprise. But here we are, at the beginning of another short, ethereally magnificent summer. Spree asked some of our favorite barkeeps to share recipes for cocktails.
Jason Wood
The Velveteen Rabbit
"The velvety consistency of the drink, and the Angostura drops—which act as a flavor enhancer as well as a garnish that looks like rabbit tracks—led me to this drink's name," says Wood.
1 ounce Opihr Oriental Spiced Gin
3/4 ounce Montenegro Amaro
1/2 ounce fresh lemon juice
1/2 ounce cinnamon syrup
5 dashes, plus 4 drops of Angostura Bitters
1 egg white
Edible flower for garnish
Add all ingredients to a shaker, except for the four drops of bitters. First dry shake (without ice), then add ice and wet shake. Using a Hawthorne, strain through a fine mesh strainer into a large coupe. Garnish with drops of Angostura bitters and edible flower.
---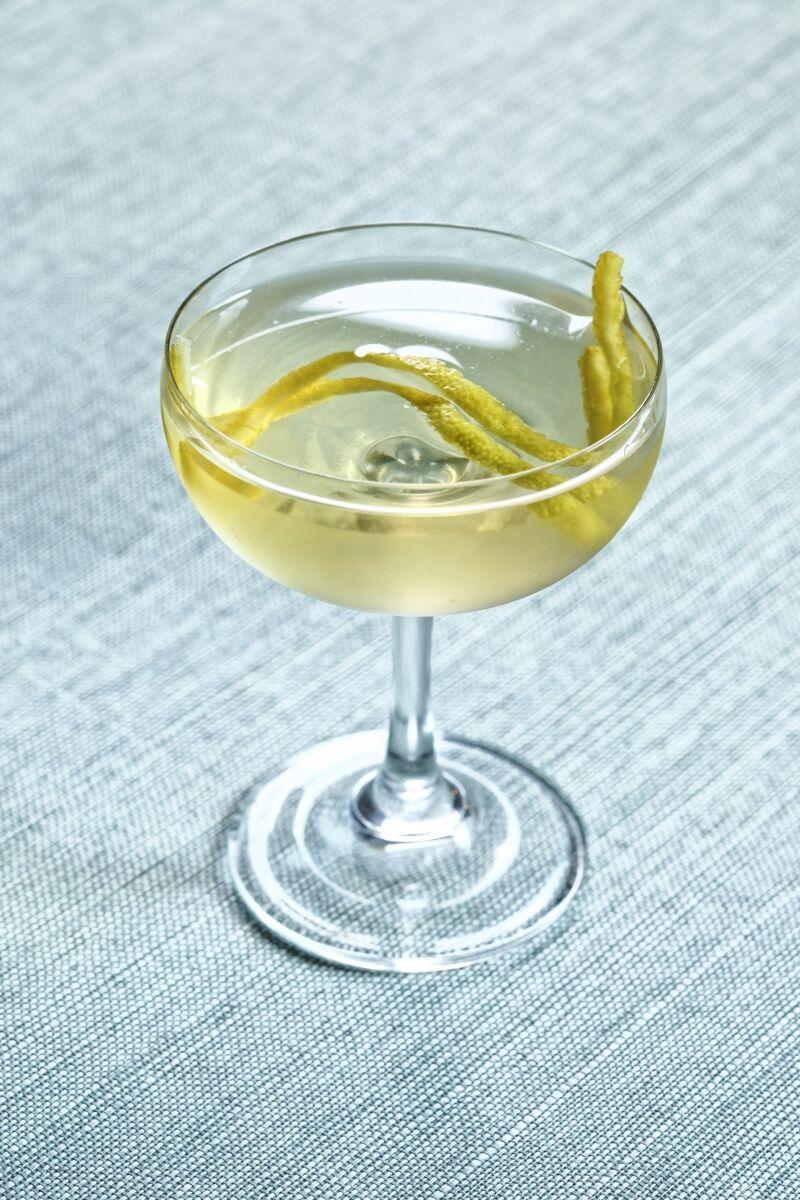 Jon Karel:
Peachy Blinders
Karel likes this drink because it's "a sweet, savory, and bitter aperitif, reminiscent of the 1953 Vesper martini, but with a rounder flavor profile due to the use of tequila."
2 ounces Espolón Blanco Tequila
1 ounce Lillet Blanc
½ ounce Rothman & Winter Orchard Peach Liqueur
3 dashes Regan's Orange Bitters
1 dash salt water
Combine all ingredients in a chilled mixing glass. Add cracked ice and stir until chilled (25–28 degrees). Strain the shaker's contents into a coupe and garnish with a thin ribbon of lemon peel.
---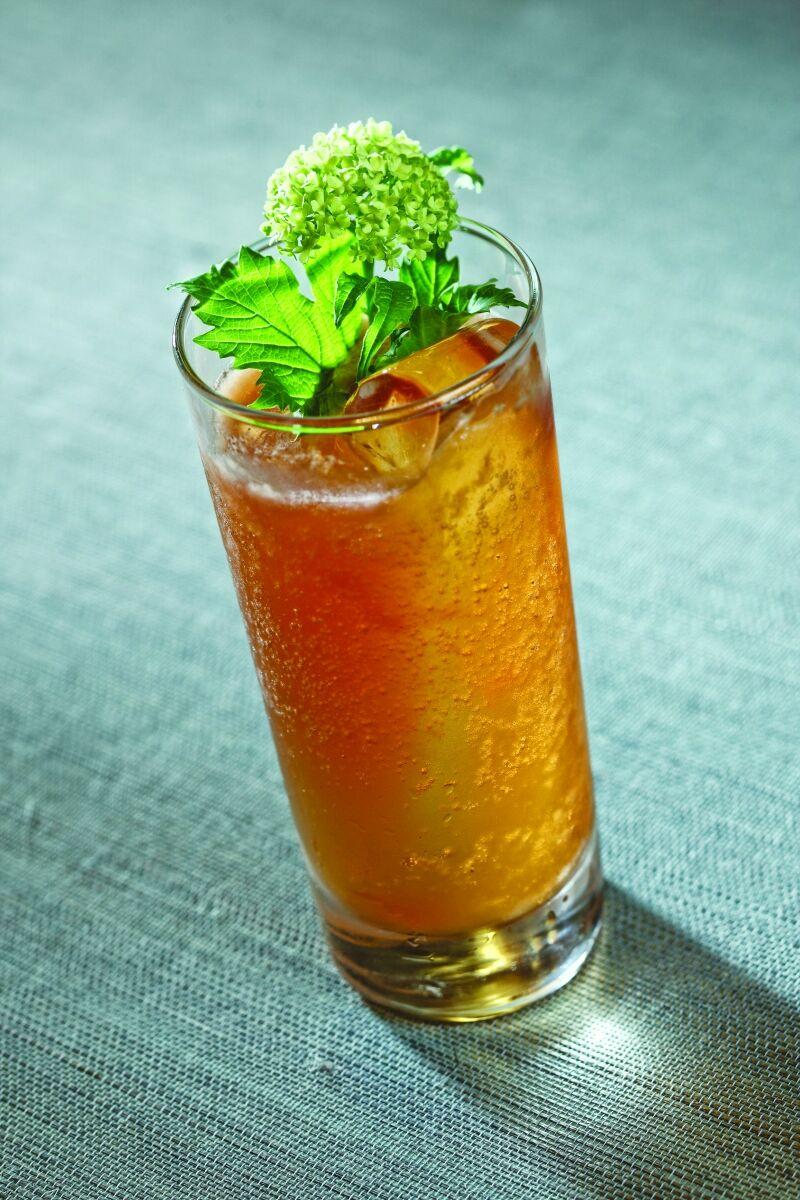 Tony Rials
Daddy Issues #2
Why roasted orgeat? "I was looking for very vivid fruit flavors while having that nutty backbone," Tony says. "I didn't want the drink just to rely on juices to offset the fruit; I thought the nuts would give it a unique structure."
1 ounce pineapple rum (recipe below)
1 ounce dark rum
1/2 ounce fresh lime juice
1/4 ounce 151 proof rum (optional)
1 and 1/4 ounces roasted orgeat (recipe below)
2 dashes Angostura bitters
Combine all ingredients in a shaker. Fill a highball glass with fresh ice. Double strain the cocktail into the glass.
Pineapple Rum
750 millileters El Dorado Three-year White Rum
Half pineapple, sliced thinly
1/2 cup frozen raspberries
1/4 cup fresh seabeans (optional)
Place all ingredients into a ceramic/glass bowl, cover with plastic wrap. Let sit for three days in the refrigerator and then strain. Will keep for two weeks if kept refrigerated in an airtight container.
Roasted Orgeat
2 cups raw, sliced almonds
1/2 cup shredded coconut
1/2 cup frozen raspberries
1 star anise pod
1 and 1/2 ounces vodka
1 tablespoon orange flower water
1/2 cup simple syrup
Preheat oven to 400 degrees.
Blanch almonds in hot tap water for twenty minutes.
On a baking sheet, separately toast almonds and coconut until medium brown. Allow to cool.
Lightly crush almonds in food processor or using a rolling pin. Place almonds, coconut, raspberries, and star anise in a bowl. Cover with 1500 milliliters of bottled water. Cover and refrigerate for 4 hours.
Strain mix through cheesecloth, squeezing out all water. Discard the solids.
Shake. Will keep for two weeks if kept refrigerated in an airtight container.
---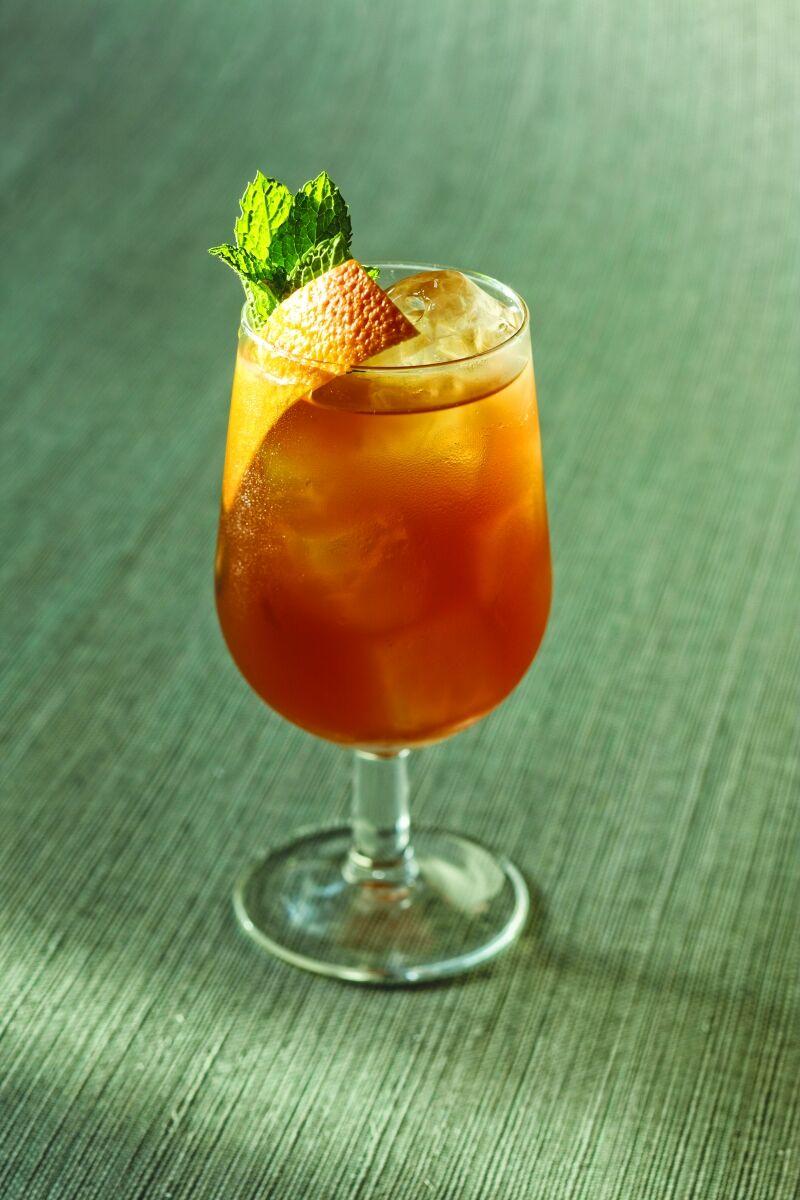 Jeff Yannuzzi
Back 40
This drink is sure to please a crowd at your next pool party, barbecue, picnic, or golf game. This recipe serves eight.
32 ounces sun-brewed Lady Grey Tea
16 ounces bourbon
4 ounces fresh lemon juice
3 ounces clover honey
zest from 3 oranges
fresh mint
Combine four bags of Lady Grey black tea, and 32 ounces of water in a glass pitcher. Place in the sun and allow to steep. Once brewed, add the honey, combining thoroughly. Place the tea in the refrigerator to chill. When cool, add the bourbon, lemon juice, and the zest from the oranges. Take the skins from each orange with a peeler, and squeeze the zest over the batch to express the oils. You will notice an oily film on the surface of the drink that gives off a bright citrus aroma. Pour into a Collins glass filled with ice and garnish with a sprig of mint.
---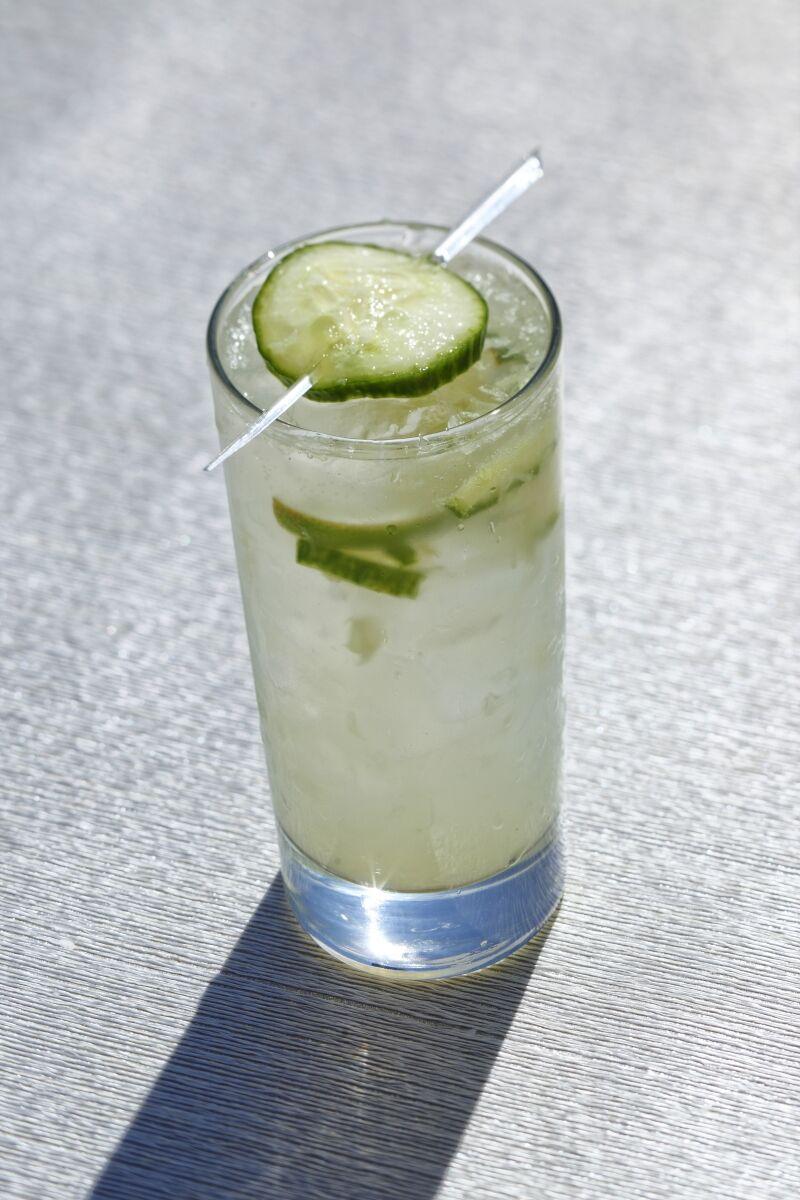 David Barbara
Gordon's Cup
David Barbara offers his recipe for a drink he considers refreshing, unique, and simple to prepare.
3 ounces Plymouth Gin
1 ounce simple syrup
2 lime wedges
3 slices English cucumber, plus 1 slice as garnish
pink Himalayan sea salt, for rim
In a shaker, muddle the lime wedges and the cucumbers. Add ice, gin, and simple syrup. Shake vigorously. Garnish the rim of a Collins glass with pink salt. Pour the shaker's contents into glass and garnish with a slice of cucumber.
Christa Glennie Seychew was Spree's senior editor.