Each of these cocktails are easy peasy to prep and execute. We've also selected drinks that use some of the same liquors and gear.
---
Sherry is a secret weapon of those who know how to use it, and this drink is no exception. Plus you've probably never served guests a cocktail as Instagram-friendly as The Golden Boy.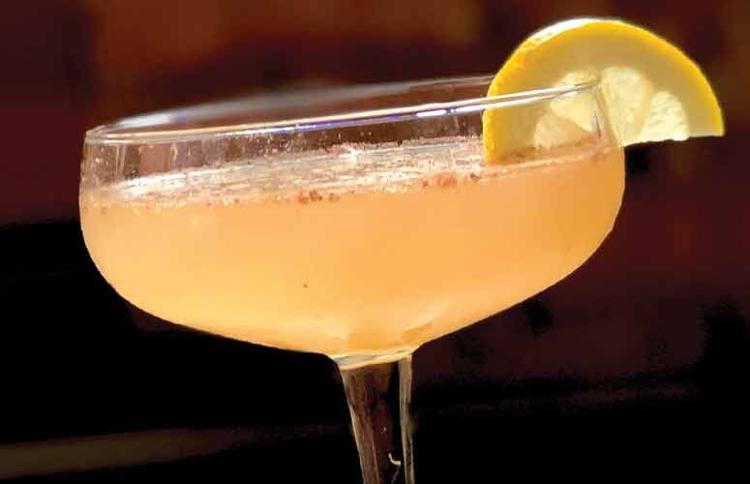 The Golden Boy
Gear and glassware:
Mixing glass, ice, long spoon, strainer, coupe or martini glass
Ingredients:
1 ounce Amontillado sherry
Half a tablespoon of simple syrup
2 drops Angostura bitters
Pinch of edible gold dust*
5 ounces dry Cava
Lemon twist
Ice
*Find it in the cake decorating section of your local craft or party store
Method:
Combine the sherry, simple syrup, bitters, and gold dust in a mixing glass over ice. Stir gently and thoroughly. Strain into a martini glass, top with chilled Cava, and garnish with a lemon twist. 
---
Pimm's, widely enjoyed by folks in the UK in the warm weather, is underutilized here in the US. Dress it up for the cold weather with a cinnamon infusion.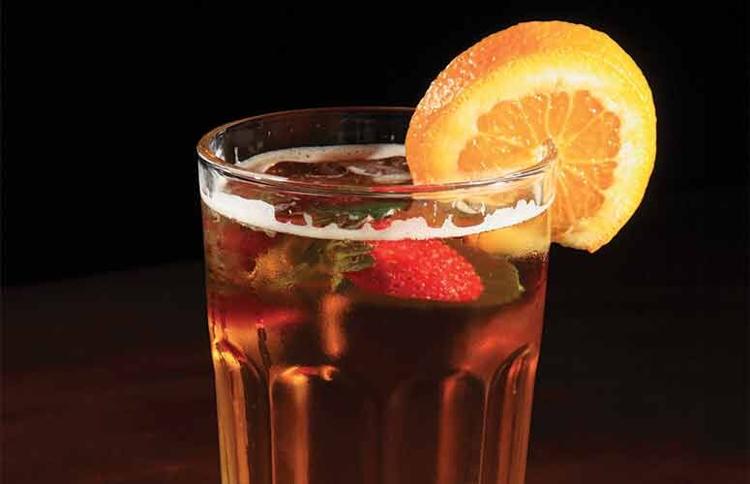 Cold Weather Pimm's Cup
Gear and glassware:
1-liter airtight jar, mesh strainer, saute pan, Collins glass
Ingredients:
1 ounce Pimm's infused with cinnamon
(see recipe below)
1 ounce London dry gin
4 ounces ginger beer
Garnish of your choice
Ice
Place ice in a Collins glass. Add the Pimm's and the gin, and then top with the ginger beer. Stir briefly and garnish.
For the cinnamon infusion:
3 cinnamon sticks
1 liter Pimm's liqueur
Place a dry saute pan on medium heat. Once warm, add the cinnamon sticks to toast them. Once they become aromatic, remove from the heat to cool. Use your hands or a knife to break the sticks up. Combine the sticks and the Pimm's in an airtight container and store on a counter for three days, shaking every so often.  Strain the cinnamon sticks out before using.
---
 The Cranberry Cobbler is a respectable grown-up kind of cocktail, but also perfect for those who shy away from stiffer drinks.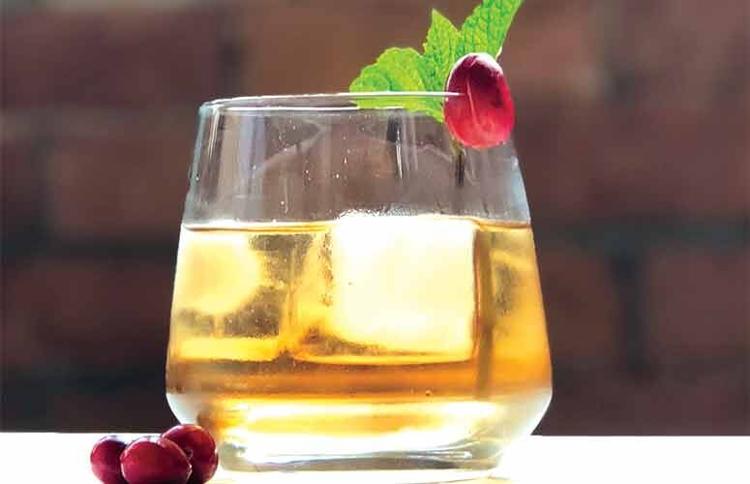 Cranberry Cobbler
Gear and glassware:
Saucepan, sieve, 1-liter airtight jar, shaker, muddler, rocks glass
Ingredients:
½ ounce cranberry simple syrup (recipe below)
2 ounces London dry gin
1 ¾ ounce Oloroso sherry (can substitute Amontillado)
3 cranberries
Fresh mint sprig
Ice
Method:
Add cranberries to a shaker and muddle. Add cranberry cordial, gin, sherry, and ice. Cover and shake until chilled, about 15 seconds. Add fresh ice to a clean rocks glass. Strain the drink into the glass and garnish with a mint sprig.
For the cranberry simple syrup:
2 cups cranberries
2 cups raw sugar
2 cups water
Gently bring the sugar and water to a boil, gently, in a saucepan over medium high heat. Stir frequently until sugar dissolves, Add cranberries. Simmer until the skin on the berries begins to split. Mash the berries gently while cooking 5-7 minutes on low. Remove from heat and cool thoroughly. Using the sieve, strain the cranberries out and discard. This syrup can be kept in an airtight container in the refrigerator for one week.
---
Buffalo ex-pat Tony Rials was kind enough to offer up this food-friendly spin on the classic Old Fashioned, made with Raicilla, another agave distillate, which, he notes, offers flavors of "wet stone, damp earth, guava, quince, and sour lemon." A perfect pairing against seasonal flavors like squash and cranberries.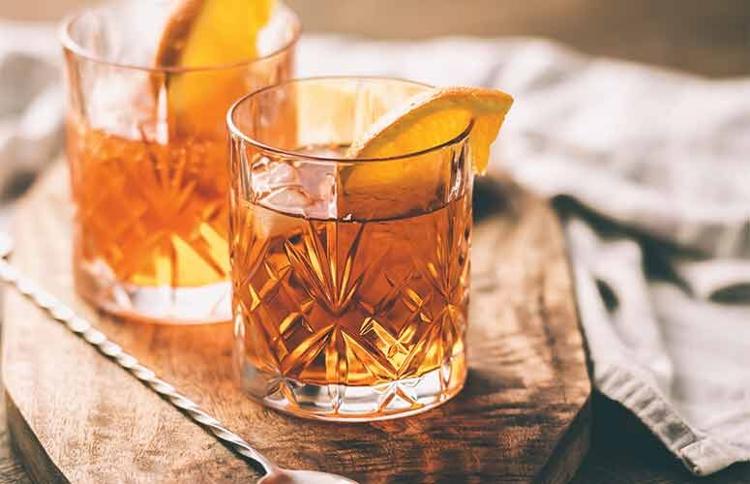 Jalisco Old Fashioned
Recipe courtesy of Tony Rials
Gear and glassware:
Mixing glass, mixing spoon, rocks glass
Ingredients:
¾ ounce of Raicilla
1 ¼ ounces Reposado Tequila
1 teaspoon agave syrup
Dash of Angostura bitters
Orange peel or slice
Ice
Method:
Combine bitters and agave in mixing glass. Add tequila, Raicilla, and ice and stir rapidly to chill. Garnish with an orange peel or slice.