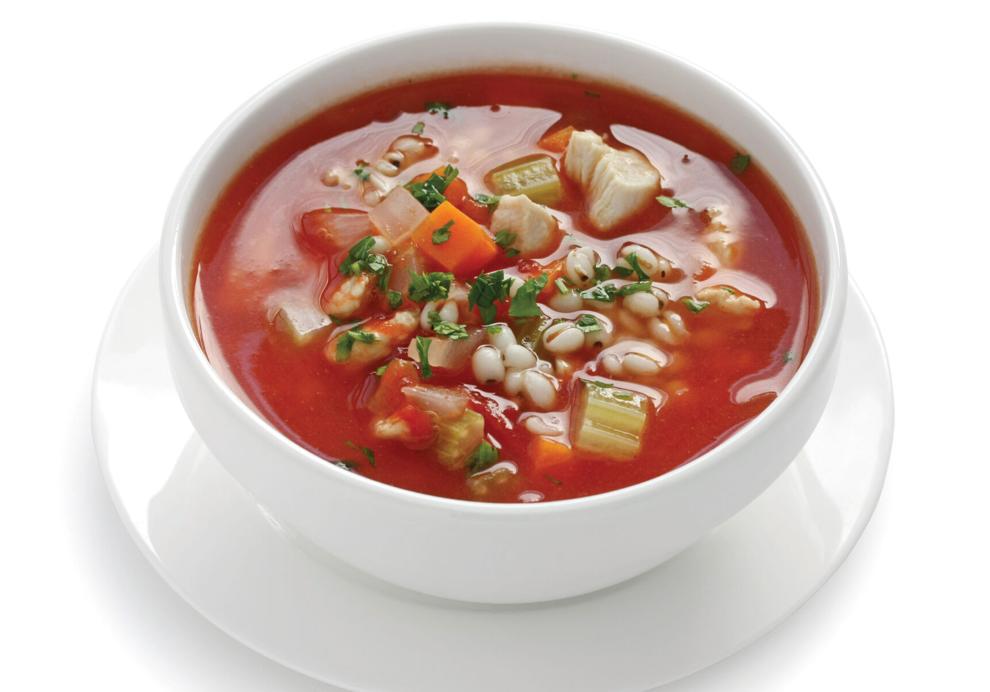 Hearty vegetable soup
Courtesy of Mike Arena, executive chef at GreenField Manor
Ingredients: 
1 white onion, diced
½ stalk celery, diced
4-5 carrots, diced
1 red pepper, diced
1 green pepper, diced
1 zucchini, seeded and diced
1 yellow squash, seeded and diced
3 minced garlic cloves
1 bag chopped frozen spinach
1 quart vegetable stock
3 cups V8 or tomato juice
1 small can tomato paste
1 can diced tomatoes
¼ cup acini di pepe pasta
1 teaspoon basil
½ teaspoon oregano
¼ teaspoon thyme
2 bay leaves
Salt and pepper, to taste
Instructions:
Sauté the vegetables until tender. Add garlic and sauté for thirty seconds to one minute. 
Add the stock, tomato juice, tomato paste, and diced tomatoes.
Bring to a boil. 
Let simmer for thirty minutes. 
Add pasta and cook until tender.