(From A Chicken in Every Pot, 1/9)
Prep time: 1 and 1/2 hours
Number of servings: makes 4 quarts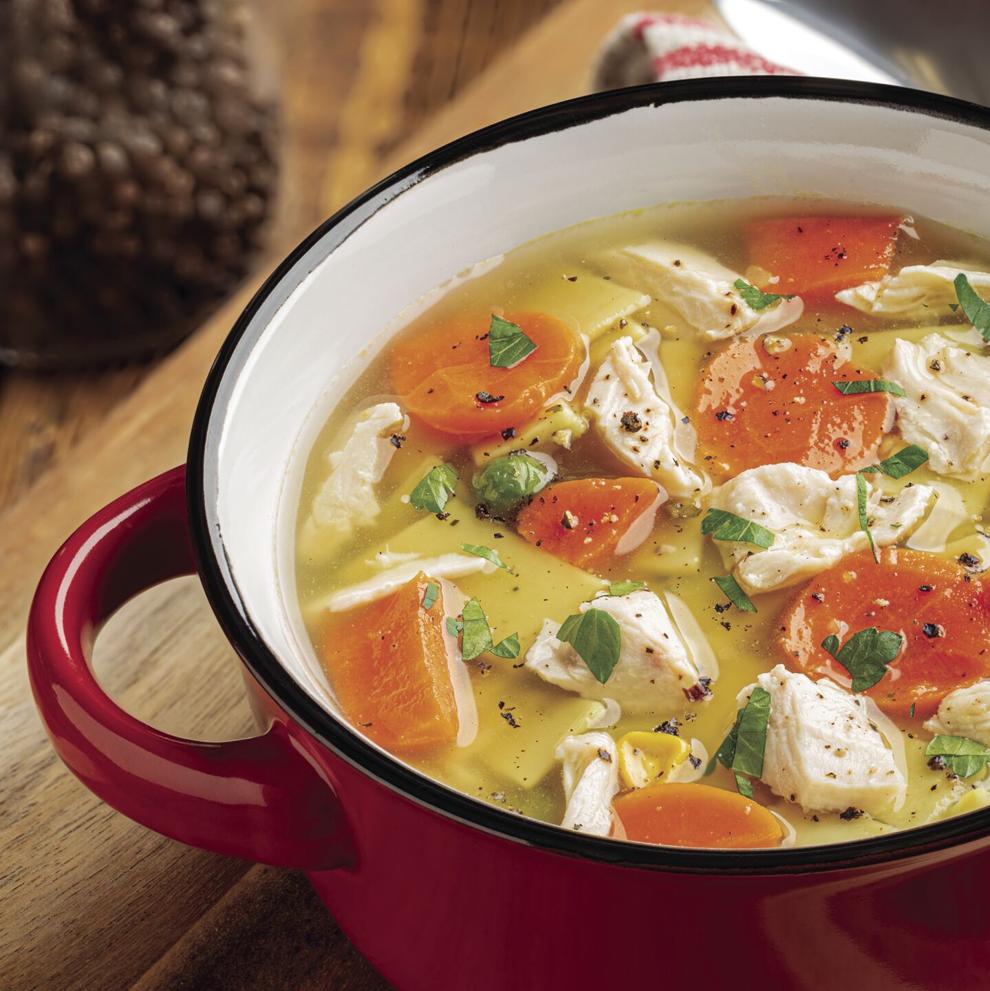 Ingredients:
3 medium carrots
1 medium onion
3 stalks celery
2 cloves garlic
1 chicken, about 3 pounds
4 quarts cold water
1 bay leaf
1/2 teaspoon thyme
2 teaspoons vegetable oil
1 1/2 teaspoon salt
1/4 teaspoon black pepper
1 recipe fresh egg noodles (or store bought)
Directions:
Peel the carrots and onion. Cut the ends off the carrots, onion and celery, and place the ends in a soup pot. Dice the carrots, onion, and celery, and set aside. Crush the garlic cloves, skin and all, and place the in the soup pot. Add the chicken, cold water, bay leaf and thyme. Place the pot over medium-high heat and bring to a boil, skim any scum that may rise to the surface, then lower to a slow simmer. Cook the chicken and vegetables for two hours. Carefully remove the chicken from the pot and set on a large platter to cool. Strain the stock and discard the vegetable ends--the liquid should measure approximately three quarts.
In a clean pot, heat the vegetable oil over medium heat, add the diced carrots, celery and onions, and saute for five minutes. Add the chicken stock, salt and pepper; bring to a boil then lower to a simmer. While the broth is simmering pick the meat from the chicken and discard the carcass and skin. Dice or shred one cup of the meat and add it to the soup, reserve the remaining meat for another recipe. Allow the soup to simmer for fifteen minutes. Drop the noodles directly into the soup while simmering; cook the noodles ten minutes before serving.