Nothing thrills me more than discovering new talent in this city. Gretchen Meyers, owner of Peg's Hardware, has one of those entrepreneurial spirits that gets me going! Like a crouching tiger, she's been waiting for that perfect opportunity to pounce on Buffalo. Over the course of her career (which includes seventeen years at Half & Half, a degree in graphic design from Xavier, and working for various advertising agencies), she has been cultivating her skills and taking notes.
Over strong cocktails in the lounge at Mike A's, Meyers engaged me in an enlightening conversation filled with ideas and storytelling. Being the jewelry junky that I am, I wanted the scoop on Peg's Hardware—and who is Peg? When Meyers was fourteen, her grandmother, Peg, invested a $100 into her granddaughter's fledgling jewelry-making business. How precious is that? Today Meyers' collection is an ode to her Gram, combined with repurposed hardware items—which is a pretty rad mix!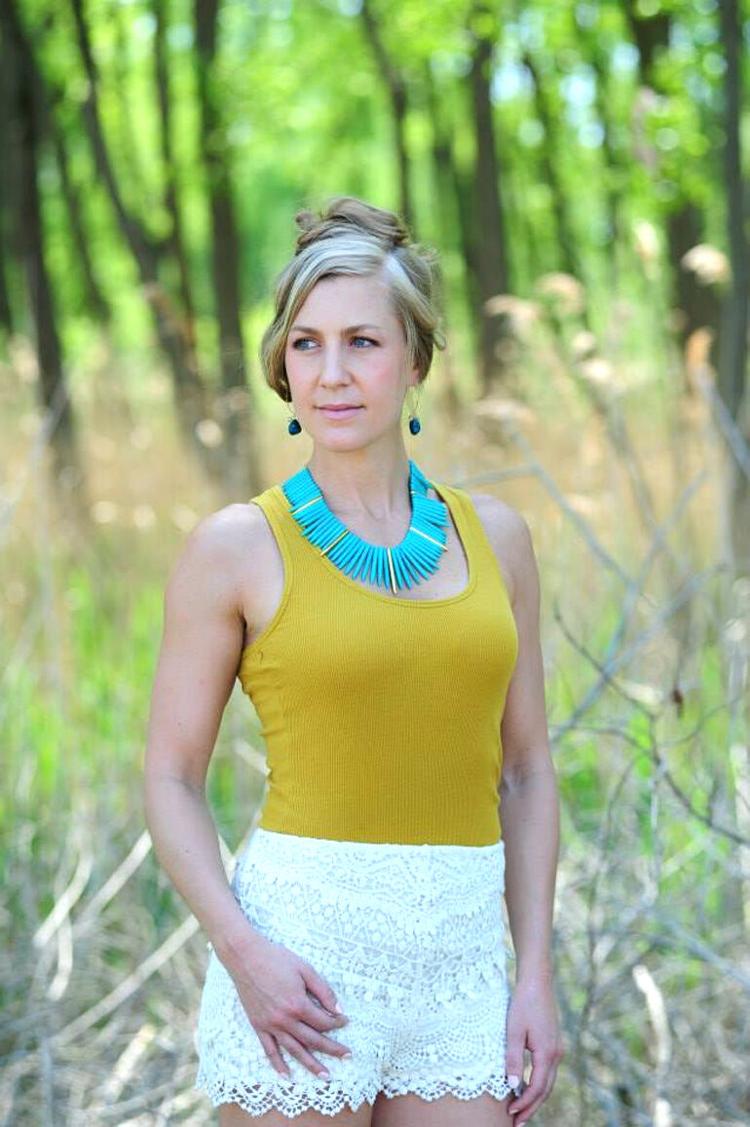 Meyers has an Etsy shop, and has been making the rounds with fun jewelry events hosted around town. But what really drew my interest was her urge to teach and share her craft. She's turned Half & Half's back room into a place to house "makers" parties, designed for those who are Etsy-obsessed but have no idea where to start.  Makers will have a chance to learn some of Meyers' secrets and tips, honing their jewelry–making skills through hands-on experiences. This idea of community crafting is brilliant, and one Meyers hopes will grow over time.
During our conversation, Meyers also shared some of the limitations she has experienced during the process of developing her business, as well as insight as to what she hopes the future holds. This reminded me of a TED Talk I had recently seen, where the focus was on working with your limitations, not against them. If you don't have a physical space, collaborate with others. Don't let your restrictions slow you down, get creative. I'm excited to see where Meyers takes Peg's Hardware and Makers. Game on, girlfriend.
Check out Peg's Hardware on Etsy, Facebook and Instagram @pegshardware.
Want to see the baubles in person? Head to Modern/Nostaglia for "Shop, Rock N Stroll" July 26 and September 27, Peg's Hardware will be setting up shop!
Erin Habes is Buffalo Spree's fashion maven.