This Saturday is the seventh installment of Buffalo State's Runway, a fashion show that showcases the design work of Buffalo State fashion students. A matinee and an evening show will be held on campus in Social Hall (3 p.m. and 8 p.m). One of the main features of this popular annual event is the sharing of collections from the program's Senior Designers. The six senior students have been working since the beginning of the school year to create collections that will be judged in a style similar to that found on the television show, "Project Runway". This year, the senior who is selected as the winner of Runway 7.0 will receive the Nancy Belfer Award—a grant of $1,000—plus, a complete set of professional shears courtesy of Eastman Machine, a Coats & Clark thread pack, and a photo shoot of their collection with respected photographer, Luke Copping.
This year, the Senior Designers are a very eclectic bunch, each with very different aesthetics. Below you can learn a bit about three of them and what inspired their collections.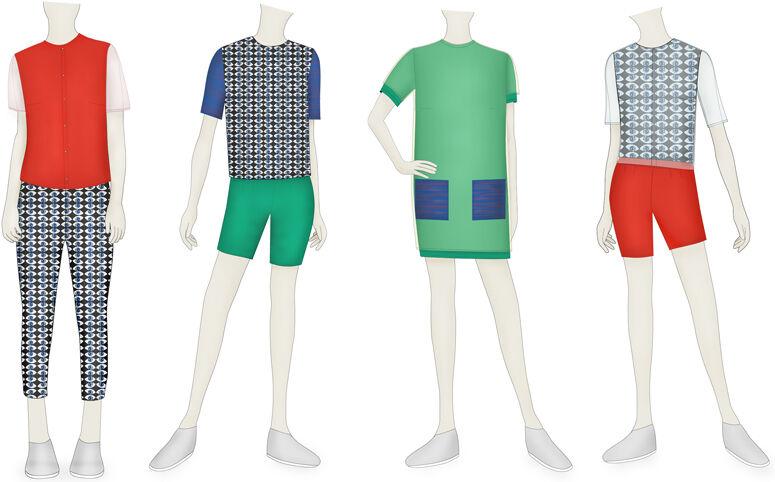 Laura Piccirillo
A Long Island native, Piccirillo is a "photographer at heart and loves to do anything creative." Always an admirer of fashion and design, she was excited to take on the challenge of learning to design and create a collection of her own. "Trichromatic" is the title of Piccirillo's collection, which pulls inspiration from the RGB colors we sense as humans, and how those colors overlap to create other colors. Piccirillo's vision led her to design a custom silk print, which went on to win a grant from Spoonflower. The designer includes this fabric in her collection and is hopeful that her work stands out as different and refreshing.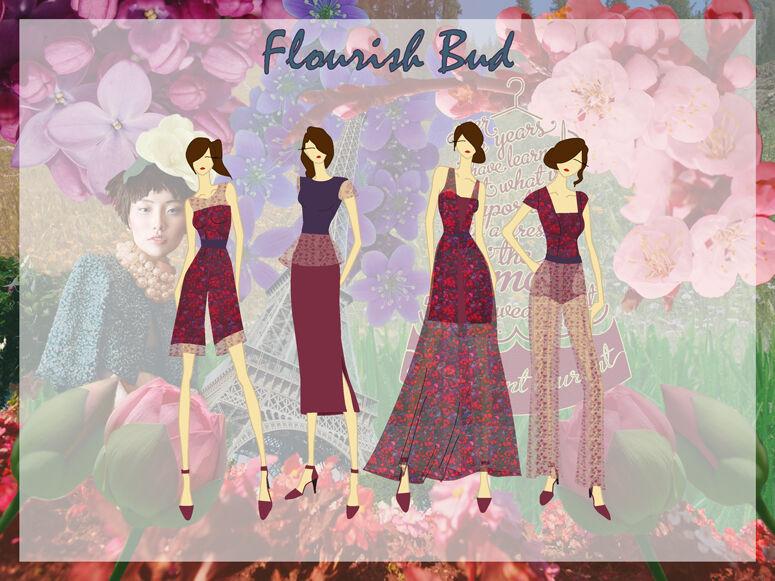 Casey Li
Li grew up in a traditional Chinese family in Brooklyn, NY. Her mother understood and supported her desire to pursue fashion design even though it did not align with her family's preferred career path of working toward becoming a doctor or businessperson. Titled "Flourish Bud," Li's collection finds inspiration in the blossoming flowers of botanical gardens and the Eiffel Tower's height and silhouette, which she feels represents the confidence women embrace. Lana Del Rey's album, Born to Die, was the soundtrack Li listened to while creating and designing the Flourish collection, inspiring work she describes as having both a retro and soulful feel.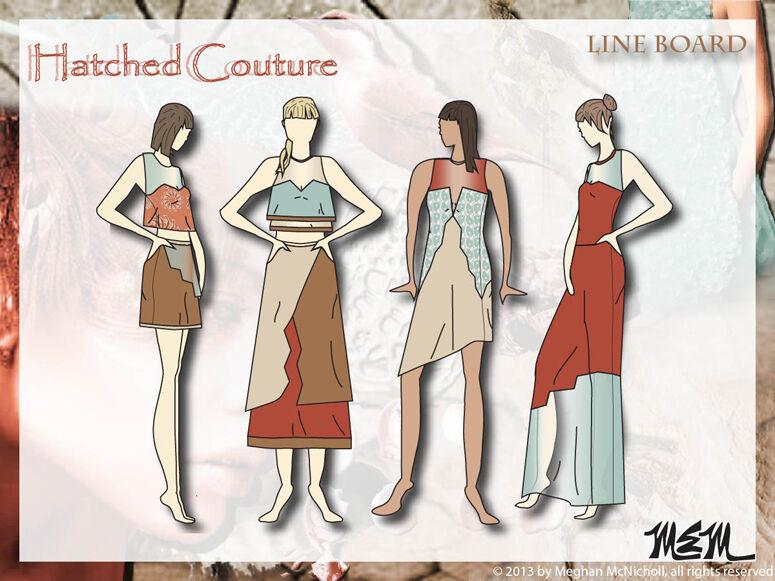 Meghan McNicholl
Designing clothes since her senior year of high school, McNicholl has chosen to pursue her studies at Buffalo State with interest in completing the 3+1 program with the Fashion Institute of Technology in New York City. She describes her collection—titled "Hatched Couture"—as bohemian and quirky. Inspired by the WGSN Neo Geo Forecast, McNicholl uses the idea of cracked eggshells throughout her designs. The collection's pieces feature geometric shapes and "cracked" embellishments; details she believes set her garments apart from others.
(Click here to see the second installment of this series, featuring the collections of Amy Tang, Rachel Hamerski, and Mei Zhen Lin.)
Tickets for Buffalo State's Runway 7.0 are still available online at Brown Paper Tickets. Keep up with further updates at bscrunway.com.