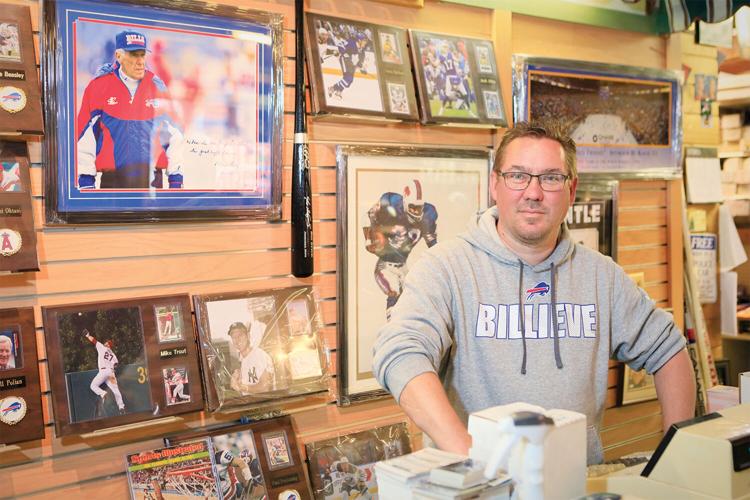 Bases Loaded, a popular sports card and memorabilia store in Cheektowaga, has evolved and survived recessions, changes in the industry, three hockey lockouts, and a baseball strike, but owner Jeff Szczesek was concerned about how to keep the store, which he opened in 1983 with his father, Paul, afloat during a pandemic. As a nonessential business, he had to close the 2,000-square foot store at 794 French Road in mid-March. "Stressed beyond belief" is how Szczesek describes the first days of lockdown.
Then, he brainstormed ways he could generate revenue and stay within the state's guidelines. He still had loyal customers who wanted their collectibles. He also had a garage on the property.
"I started a garage door drive-up service," Szczesek says. He fielded orders through his phone and Facebook and set up a display case and cash register in the garage. When someone pulled up, he put on his mask, opened the door, and carried out their order.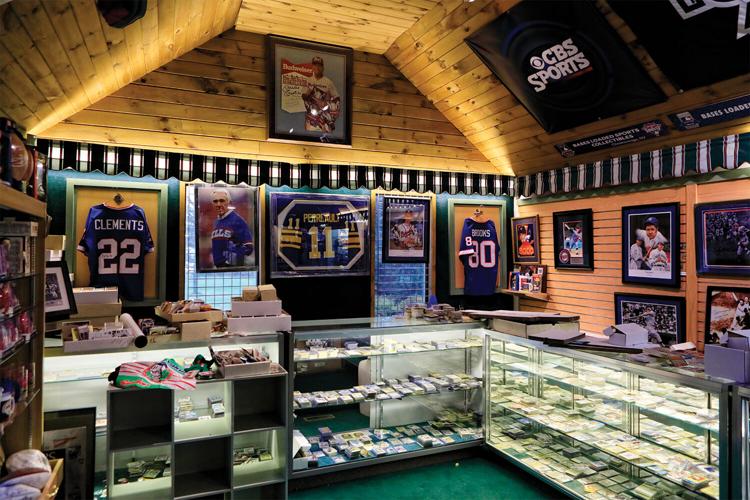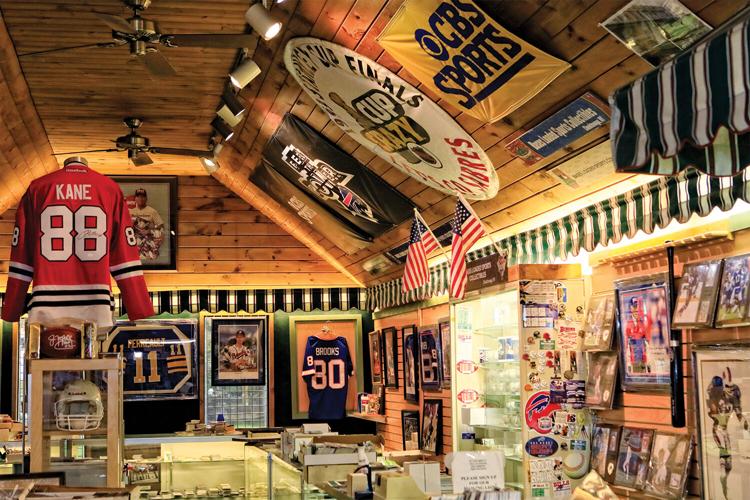 Most customers stayed in their vehicles. Still, Szczesek could see how much they enjoyed the short interactions. An opportunity to leave the house, see a friendly face, and add cards or memorabilia to their collections was a special experience.
Some excited children, however, couldn't be bothered to chat. "They'd run to the door, hand me their twenty dollars, grab the box, and run back to their car," Szczesek says.
When Szczesek wasn't manning his drive-up service, he turned his Jeep Cherokee into a delivery vehicle, dropping off items to excited customers throughout Western New York. He once planned to deliver $35 worth of supplies to Fredonia because he was driving a larger order to Jamestown. After the Jamestown order was canceled, he still drove fifty miles to Fredonia. "Thanks to that, I gained a full-time, regular customer," he says. That Fredonia customer, Terry Niebel, now drives to Cheektowaga every other week looking for vintage baseball cards. "He went out of his way to accommodate me that first time, and I didn't forget it," Niebel says.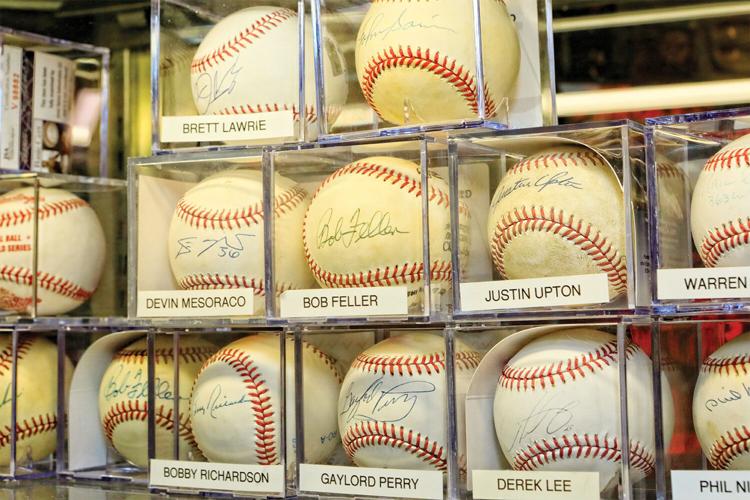 The deliveries alleviated some of Szczesek's stress. Nothing he could do, of course, could replace the money a storefront brings in daily. But he was inching forward during a scary time. "Every day wasn't a good day, but every day was a financial gain," says Szczesek, who closes an hour early a night or two a week to make deliveries. "Something was always happening in the positive direction."
Szczesek welcomed his first customers back to the store during phase three of the state's reopening in early June. "It was like the door just kept opening. The first week was insane," he says. It was like the week before Christmas."
Szczesek says business has returned to pre-pandemic levels. In fact, the pandemic has rejuvenated interest in card collecting, as being stuck at home prompted some adults to rediscover old passions.
The Buffalo Bills' early-season success has also boosted sales of football cards by thirty-five to forty percent. Not surprisingly, cards of Bills quarterback Josh Allen are in demand.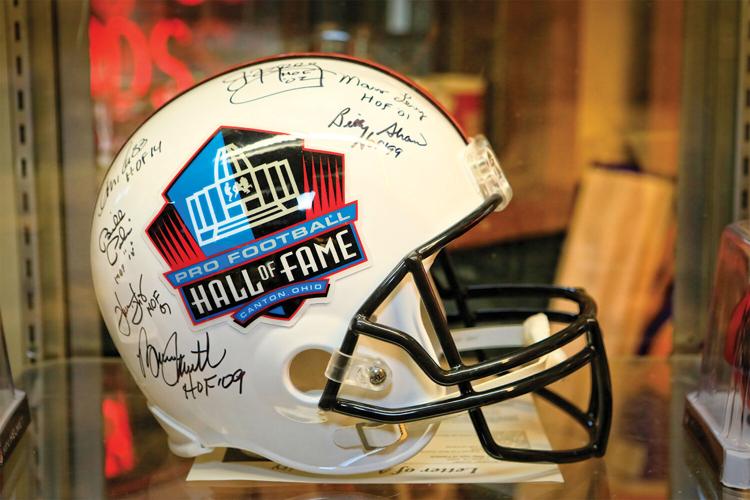 Szczesek believes he emerged from an uncertain few months stronger than ever. "I adapted on the fly," he says. "I mean, obviously, there was stress involved, but, yeah, I knew there were ways to make it happen. We had to find the right niche."
On a weekday afternoon in mid-October, Szczesek bounced all over as a few men looked at some of the store's thirteen million cards and its array of Bills, Sabres, and other team-related memorabilia. 
Szczesek knows everyone's name and hobby interests. Bases Loaded offers collectors an escape from the daily grind and an opportunity to see people who share their hobby. That has always helped the store weather adversity.
"You can come in, you can get some separation from the world, and you're in your niche talking your sports with knowledgeable people," Szczesek says.
One regular customer who's undergoing cancer treatments recently told Szczesek how visiting the store is "the best part of my day."
"That actually meant a lot to me," Szczesek says, "because I don't think I've ever had anybody tell me that."