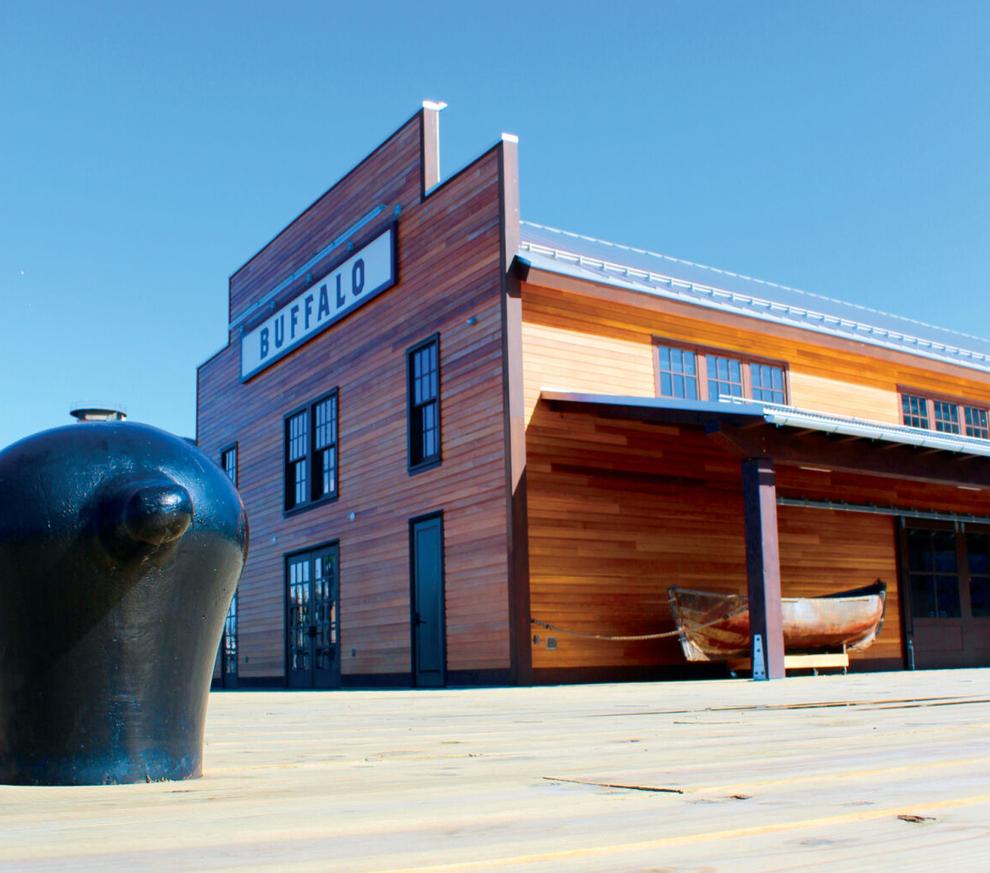 It's easy to forget that Canalside is more than just a recreational district. It's working fine as an attractive site for people to paddle, peddle, skate, eat, drink, walk, and hang out. But Canalside looks as it does—with bridge and canal replicas, a restored commercial slip, and interpretive signage—because it reflects Buffalo's beginnings as a great commercial port and the birthplace of the Erie Canal.
Enter the Longshed. Incorporating elements of a storehouse located on the site in the early nineteenth century, the two-story building, elegant in its simplicity, is being used by the Buffalo Maritime Center to build a replica of the 1825 Seneca Chief packet boat, which transported Governor DeWitt Clinton from Buffalo to New York City to mark the official opening of the Erie Canal. This construction will take about three years, so there's plenty of time for the public to watch it progress.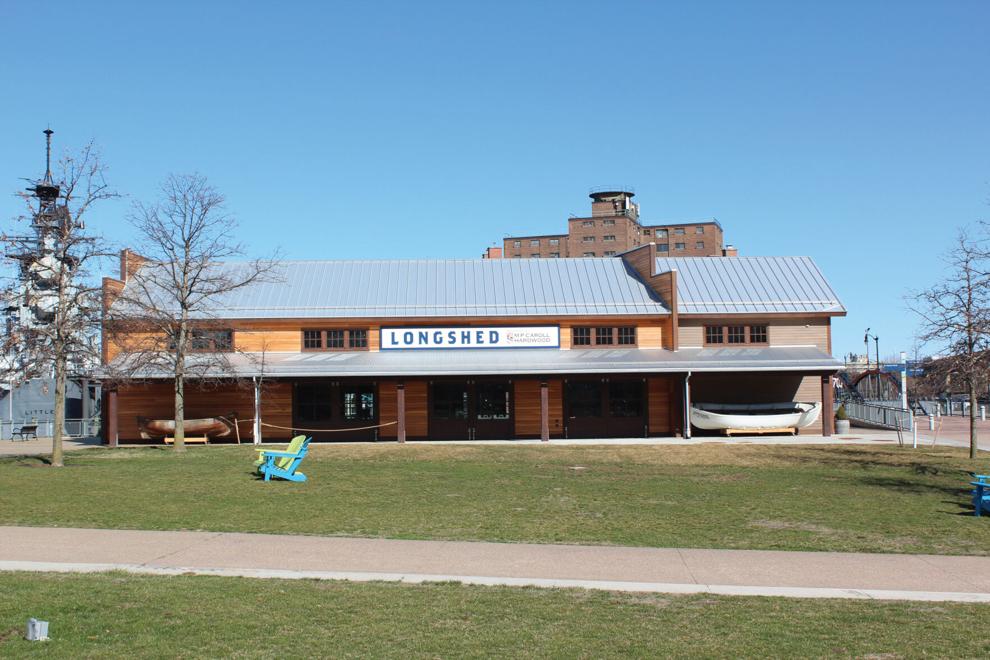 HHL Architects designed the 5,000-square-foot structure for Erie Canal Harbor development. It's a gable-roofed building with a large open working area overlooked by a mezzanine for public viewing. There are also public toilets and a porch to provide shade and shelter for Canalside visitors.  
We know that much of mid-nineteenth-century Buffalo wharf life can't be reimagined as contemporary amenities. For example, it's unlikely anybody will rebuild the nearly 200 saloons and brothels that existed within easy walking distance of where Shark Girl is now. And ten-by-ten-foot tenement rooms are dubious candidates for reproduction as historic lofts. Perhaps a small area could be set aside in the Longshed or another future amenity to tell the story of Canalside's less family-friendly history.
In the meantime, with the completion of the Longshed and the Explore & More Museum, and solar-powered Buffalo Heritage Carousel set to open this summer, Canalside's power as a destination for dry-land-related activities increases threefold.