10609 Ridge Road, Medina (retail location)
Farm/Winery
The farm and operations grow apples, peaches, tart cherries, and wine grapes; run a "u-pick" element, retail store, and a cider production facility; and distribute to 90 locations in Western and Central New York.
How old: 100 years
How many employees: 28 full-time, year-round; 80-plus during the height of the season
Wendy Oakes Wilson grew up watching her father and uncles run their father's business. Oakes Wilson, now the general manager of LynOaken Farms and Leonard Oakes Estate Winery, is the third generation of Oakes running the business. "My grandfather, Leonard Oakes, headed the business until he passed in 1951," says Oakes Wilson. "My father, James, and his three siblings then took over; they were the original shareholders who formed the corporation in 1963."
In the early eighties, Darrel Oakes took over day-to-day operations, and now Oakes Wilson is overseeing the fourth generation of Oakeses to work the land and run the business.
The family has always been focused on making sure that future shareholders, i.e., younger family members, inherit a valuable and beneficial business. As Oakes Wilson notes, "In order to keep the business going and keep it within the family, the value of what we're producing has to increase, as does the quality, quantity, and variety. We've done a lot of introspection; we have a succession plan."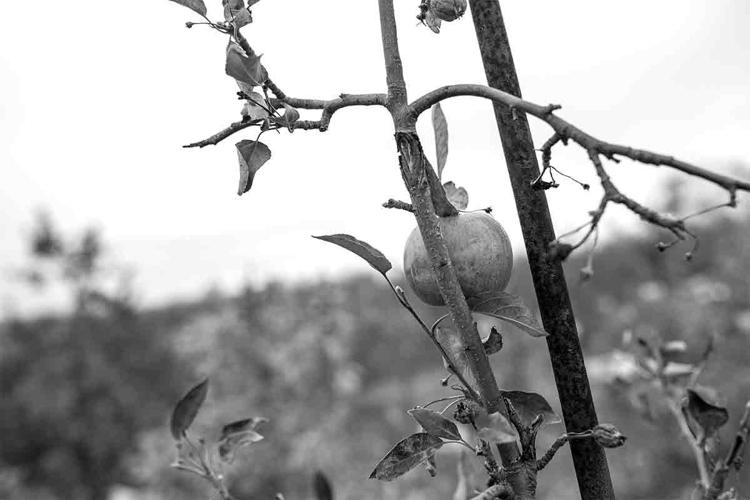 A cousin, Jeff Oakes, fifty-five, heads up food safety and storage operations. "He moved here from Maryland when he was around thirteen—he just had farming in his blood," Oakes Wilson says. "And we have fourth generation family members currently in management; there's our winemaker, Jonathan Oakes, thirty-six; Jerod Thurber, thirty-six, winery head of sales; and Christopher Oakes, thirty-two, farm head of production. Fifth generation family members started this past summer."
With the decades, things have necessarily changed. "When I was growing up, the trees were larger; about twenty-five feet tall and twenty-five feet apart—and we'd grow 600 to 700 bushels to the acre," says Oakes Wilson. "We now plant three feet apart; they grow to eight feet, and our most recent production records show that with some varieties, we're producing 1,800 bushels to the acre."
The varieties of apples they grow have changed, too. "Consumers have changed. As the millennial age group comes into the marketplace, they demand 'new and different,'" explains Oakes Wilson. "It takes ten to fifteen years to come up with each new apple variety, so there are now club and college breeding programs to help meet that demand.
"First and foremost, we have to take care of the trees and the soil; if we don't steward the land, we can't produce anything. I'd say that, after a hundred years, we run a sustainable business."