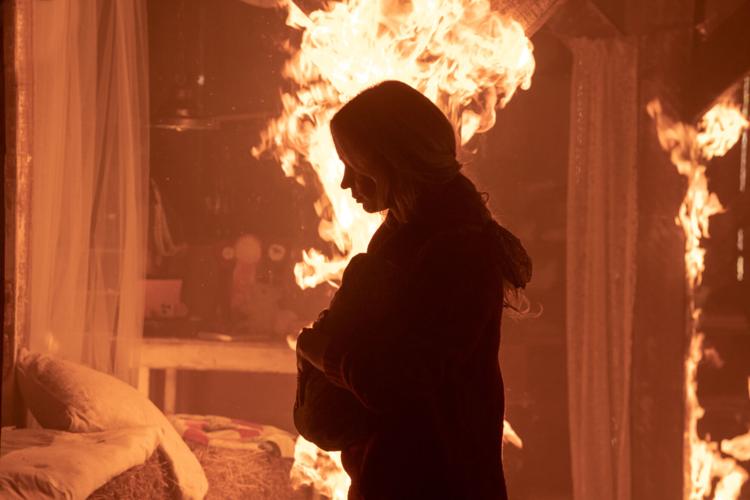 The year in review
In these days of hyper-partisanship and conflicting ideologies, there's one thing we all agree on: 2020 sucked. From the pandemic—and the economic recession that came with it—to our dysfunctional federal government, wild fires, the killing of George Floyd, the subsequent social unrest, the death of Kobe Bryant, murder hornets, and mass shootings, there's not much positive to say about the year.
Nevertheless, it's time for the annual look back. LSS had less humor, more editorial opinion, and fewer "why Buffalo is great" stories. I don't even think there was a major food story. COVID-19 dominated the news. 
January
Before the pandemic, we were looking forward to seeing A Quiet Place II, the sequel to the hit monster movie, which was filmed largely in Western New York. An exciting trailer was already out. But, alas, the film itself never opened in 2020. Its latest release date is April 23, 2021.
We did our best to battle fear mongering around criminal justice reforms that were taking place in New York State, particularly the elimination of bail for most crimes. We also sounded the alarm on city plans for school zone cameras, and we eagerly awaited the sentencing of convicted felon and former Senator Chris Collins. When it came, it was a 26-month prison term. But somehow we knew he'd never serve it. This was also the month that the Albright-Knox Art Gallery's temporary exhibition space, AK Northland, opened to the public on Buffalo's East Side.
February
It was shaping up to be a quiet year. Perhaps the biggest item that month was the sale of the Buffalo News to media conglomerate Lee Enterprises. We wrote about trouble at Tesla, with workers alleging that there existed a racist and hostile work environment at the company. We continued to raise concerns about the new school zone speed cameras.
March
"A tear in the fabric" was the title of an item based on director Guillermo del Toro's arrival in Buffalo to film Nightmare Alley. The occasion became the basis for a reflection on Buffalo's architecture (as seen through del Toro's eyes), small businesses, and mindless development. March also saw the first mention of COVID-19, in which I urged readers not to pass on overheated rhetoric that was "negative, inaccurate, and hysterical." Concern over social media pressure to adhere to regimented ideologies within rigidly defined groups anticipated the coming pandemic schism. Other articles covered messaging etiquette, finding silver linings to lockdowns, and a story about supermarket workers on the front line.
April
If March wasn't dominated enough by the pandemic, April was. It was hard not to be, as the country became further locked in the grip of covidmania. Proper mask and social distancing protocols, conspiracy theories, blockade protests, life as an Uber Eats bicyclist, and the trend toward fashion masks were all trending in LSS. We also marked the passing of gallerist Nina Freudenheim, a woman who set the standard by which all other Western New York commercial art spaces are measured. We looked at the lighter side of driving in a short-lived series titled "Car culture."
May
Thank goodness for warmer spring weather; it provided an opportunity to talk about gardening. Preservation was a hot topic too, when Council members David Rivera and Mitch Nowakowski submitted a proposal in response to the unfortunate demolition by Sinatra & Company Real Estate of 184 West Utica a couple months earlier. They thought they were doing something that would delight preservationists. But no, the amendment actually made things worse, said local neighborhood activists. We also announced a public art event, Proximity, which gave people a reason to come outside and enjoy porch and lawn installations safely.
In May, Buffalo also entered Phase 1 of "reopening." Lieutenant Governor of New York, Kathy Hochul gave credit to Western New Yorkers for "stepping up to meet these extraordinary times," which anyone could clearly see was not the case. A huge spike in infections was expected after Memorial Day. It didn't happen.
June
Protests broke out here and across the country, in response to the murder of George Floyd, providing an equally grim break from stories about COVID-19. Buffalo experienced some vandalism, but escaped the major rioting that occurred in some other cities. LSS compared the current situation with the 1967 race riots. The new unrest wasn't nearly as severe, but Buffalo was thrust into the spotlight when Amherst peace activist Martin Gugino fell to the ground after being shoved by police, resulting in a serious head injury. We wrote a response when President Trump tweeted the rather bizarre theory that Gugino was an Antifa member carrying a radio blackout devise.
June also brought some crazy weather. Record lows were followed by record highs, then by record lows, then by hail storms. In less than two weeks, the temperature spanned sixty-four-degrees.
July
Just as protests were quieting down in Buffalo, there was the case of Lieutenant Michael Delong, who was recorded at a Niagara Street 7-Eleven calling a woman a "disrespectful little fucking cunt," because she questioned the appropriateness of having ten officers to deal with one mentally ill citizen. Delong was suspended without pay pending an investigation.
Don and Jennifer Keller shared their personal story of being among the first in WNY to contract COVID-19. We considered the legacies of Christopher Columbus, William McKinley, and Millard Filmore, and the question removing historical statues.
August
When WNY residents began getting strange packages of seeds in the mail, LSS had the explanation. In "My white privilege" I tried to show how white people benefit from their race in ways they may not realize. We acknowledged the tragic death of artist Jonathan Casey and covered Sportsmen's Tavern successful lawsuit against the New York State Liquor Authority's restrictions on live performances. We examined the strange and paranoid world of Assistant Secretary of Health and Human Services (HHS) Michael Caputo, then felt a little bad when he later was diagnosed with metastatic head and neck cancer.
In an essay titled "In praise of uncertainty," I made a case for saying, "I don't know."
September
In a column titled "Thoughts about the coronavirus uptick," we looked at possible reasons that COVID infection rates vary from time to time and place to place. Several local public figures came down with COVID-19, including Carl Paladino. Paladino was of particular interest because, even after contracting a somewhat severe case, he continued to insist it was no different than the flu, and he objected to state-mandated business closings. We explored the phenomena of doomscrolling, in which people spend too much time seeking out bad news
October
In the same week that magician, skeptic, and supernatural researcher James "Amazing" Randi died, I wrote a column titled "A propensity for dumbth." This again looked at why we are so inclined to believe nonsense about COVID-19, a theme that ran throughout the year. The Sportsmen's Tavern, Chris Collins, and a statistical look at COVID all made encore appearances, in a year that offered little variety.
November
There was a rant about poor customer service. Eighteen-year-old Clifton Eutsey vandalized his own car with racist phrases, then tried to collect insurance. Unfortunately for him, he was videotaped by someone's household security cam. 
December
I took a couple weeks off while I was hospitalized (see below). When I came back, I summarized numerous stories about COVID, and introduced gun rights advocate Steve Felano, who is running for sheriff on the interesting platform of which laws he won't enforce.
Staying alive
For those unaware of my condition, I suggest you start with LS: A Medical Odyssey. For the rest of you, this will catch you up to this very moment.
It's Sunday night, and I'm typing this from my bed in Roswell Cancer Center. Yup, I'm back. A week or so ago, my right arm developed an infection at the elbow, making the forearm red and slightly swollen. During a scheduled visit with my oncologist, he prescribed antibiotics for cellulites, and said to keep an eye on it because I might need an IV drip. On Christmas Eve, because my arm was swelling more and the red was spreading, I called home nursing care, and they decided that it could wait until after Christmas. So I got to spend the holiday with my family and watch Wonder Woman 1984. On Saturday, I called again, and this time they had me send pictures. Come into the Assessment and Treatment department, they said.
The wait
Although Roswell doesn't technically have an emergency room, the Assessment and Treatment department is essentially the same thing. It treats patients on an emergency basis, and determines whether you should be admitted. I did not want or expect to be admitted, but my right forearm now bore more than a passing resemblance to that of Popeye the Sailor Man.
Some blood tests later, it was determined that the infection needed a powerful antibiotic that must be administered by IV, so I had to be admitted. My wife and I had been there for seven hours.
Clots
What I eventually learned is that I have blood clots in my arm and chest. When I was released from Roswell earlier, I was sent home with Lovenox, a blood thinner I inject daily. It was supposed to slowly dissolve the clots, but it hadn't. When I got the infection—which I'm told I'm more susceptible to due to the clots—the antibiotics had trouble getting to the source. Why? The clots. And the clots also cause the swelling, but they wouldn't if it weren't for the infection. Sounds like an Abbot and Costello routine.
So, as I write this, I have four IV bags. Two are powerful blood thinners, another is an antibiotic, and one is just for fun—glucose I guess. But, my arm is still gigantic and red, and touching it feels like sunburn. In another day, or two, or three, they will send me home with a more powerful thinner, and the clots will dissolve over time—or they won't. Some never do I'm told.
You might wonder how I got these clots in the first place. Everything comes back to the cancer. It was pressing against arteries, slowing the blood flow. Slow blood flow creates clots. But there are other ways clots can form. Chemotherapy can cause them. Dead cancer cells can create clots. Which brings me back to the magic pills. Remember those? These genetically engineered meds can attack a DNA marker in the cancer—its Achilles heel.  
Last night, I was sent for another CT scan. I was going to find out if the magic pills were shrinking the tumor. And if so, how quickly? All would soon be revealed, and I was a bit nervous.
Earlier today, a woman from the internal medicine staff came in with the report. She knew I was waiting. It's all in medical language, but she summed it up for me; the tumor had shrunk. Kind of substantially for such a short period of time, she thought. And other things I never even knew were wrong had also improved. Another victory for science.
What does this mean? About a month ago, my prospects for living through winter were slim. What the magic pills provide is time. How much? Well the pills could keep working until the tumor was small enough to surgically remove. Or the shrinking could stop. The cancer could mutate and no longer respond to the meds. But my doctor is already considering other drugs, other options. Time will tell.
Long Story Short is an opinion column by artist and educator Bruce Adams, a longtime contributor to Buffalo Spree.
Get Long Story Short delivered directly to your mailbox as an enewsletter. Sign up today.