Age:
37
Occupation:
Executive director of the Fruit Belt Community Land Trust
Favorite hangout:
home, cooking a meal and hanging out with my boys
What she loves about Buffalo:
"Buffalo is just that—she is who she is. We've got crazy Bills fans, and just genuine and loving people. I think we have a rich and diverse nonprofit sector that allows for thought leaders of different walks of life to emerge."
What she doesn't love:
"We have a close, tightknit culture, so it's hard both for people who are from here and not from here to find their places in social roles."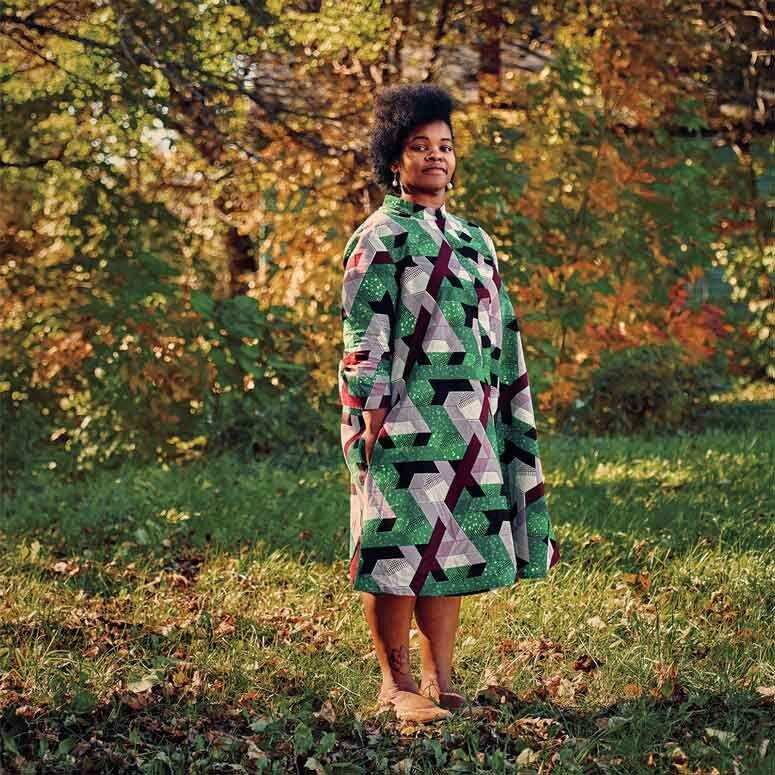 India Walton has been an activist her entire life. Or, as she puts it, she's always been "Big Mouth India." Her first profession required her to be a natural advocate; as a registered nurse, she felt a responsibility to bridge communications between patients and their doctors. But the real genesis of her activist mentality, she says, began when she was a young girl. Her mother married a man who was facing a twenty-five-year-to-life sentence for drug possession, thanks to mandatory minimum laws that governed drug crime sentencing in the early 1990s. Walton remembers accompanying her mother to meetings, rallies, and conference calls, all focused on getting her stepfather home.
"Watching [my mother] consistently fight for him to come home, and then seeing him eventually come home before his sentence was served, I thought, 'Wow, my mom fought for the person that she loves,'" Walton remembers. "I think I just carried that spirit with me throughout my life." In 2016, this advocating spirit spurred Walton to engage in community organizing in the Fruit Belt, including a one-woman protest calling attention to the lack of parking regulations in the neighborhood. Walton is proud of the Fruit Belt's residential parking permits, noting, "The parking legislation that we have in the Fruit Belt is the first and only of its kind in the entire state of New York."
Walton left her school nurse position in Buffalo Public Schools in 2017 to work with Open Buffalo, a nonprofit that works to promote social and economic justice in the city. At Open Buffalo, she worked on campaigns to create more transparency and accountability in the Buffalo Police Department and researched a court watch campaign to ensure that bails were being set equitably in the city.
Now, Walton is the executive director of the Fruit Belt Community Land Trust, a nonprofit trying to secure affordable housing for the Fruit Belt neighborhood's residents as they face displacement due to the expansion of the Buffalo Niagara Medical Campus. Walton used to live in the Fruit Belt herself, but has recently had to relocate her family due to rising rents. Walton says her community is facing a housing crisis. Property taxes are set to rise dramatically as the most recent tax assessments go into effect next summer. With many of the Fruit Belt residents living on fixed incomes, homeowners can no longer afford to keep their properties, and renters cannot bear the burden of their landlord's higher property taxes.
According to Walton, part of the solution is the community land trust, which has purchased four vacant lots from the city and plans to build two single-family homes in collaboration with Habitat for Humanity of Buffalo in the spring. The community land trust also plans to begin a campaign to acquire existing properties and rehabilitate them into homes, also to be sold to low income Fruit Belt residents.
"When we talk about the 'renaissance of Buffalo,'" Walton says, "our narrative is like, 'For whom?' Who benefits, who suffers, and who pays? There are people who have survived the recession who are now bearing the burden of making up this tax gap.
"The most important issue is voting," Walton stresses. "We don't turn out, we don't vote, our voter turnout in primary elections is abysmal, and we all know that because Buffalo is primarily Democratic that the primary decides who's going to be elected in the general election. And a lot of the issues that we face day to day as people, I don't think we realize, come down to our local government."