771 Busti (October, 2011)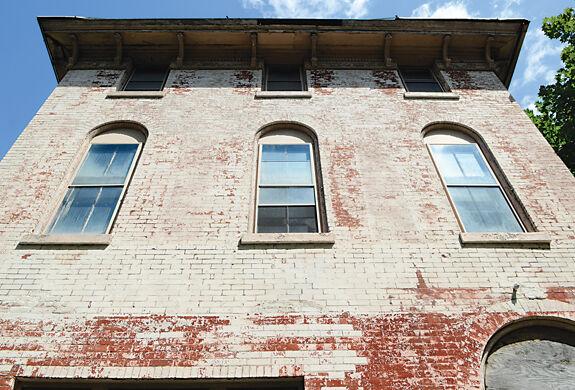 Time is running out for this local landmark, built in 1863 and known as the Wilkeson House. It is owned by the Public Bridge Authority, which has plans to demolish it and several other properties in order to make way for an expanded Peace Bridge Plaza. Interested parties were invited to acquire and remove any of the seven Busti properties that would be demolished; proposals to do so had to be submitted by April 26, and any structures purchased with a refundable deposit of $10,000 must be removed by June 29. The possibility of such removals—which would be complex and expensive—seems unlikely. At press time, we had not heard that any of the Busti houses were being preserved in this manner.
A Painting for Preservation gathering, at which artworks were made of the building and its surroundings, was held at 771 Busti on March 31.
Fairfield Library (November, 2011)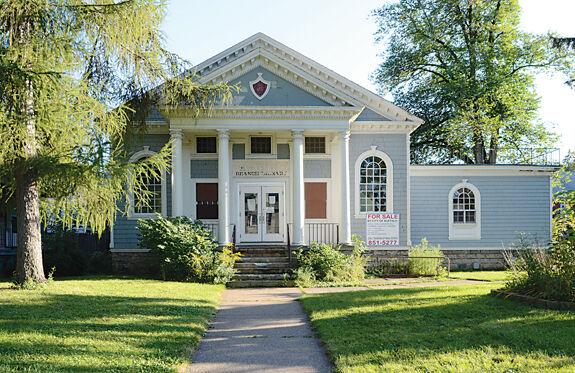 For a while it looked like the Fairfield had two competing developers interested in the reuse of the former library for residential purposes, but one development team—Tom Breen and Steven Fabian, college professors and Allentown residents—has withdrawn its proposal.
David E. Pawlik, a partner in Creative Structures Services of Buffalo, has plans that call for the 6,000-square-foot structure to house five apartments and one small office. The complex would be called Fairfield Commons. Pawlik sees landmark designation of the structure as an obstacle to renovation, but in March, the Common Council declined to move forward a landmark designation. Pawlik is in the "due diligence" phase of his project, and hopes to start the conversion process this summer. 
Trico Plant #1 (March, 2012)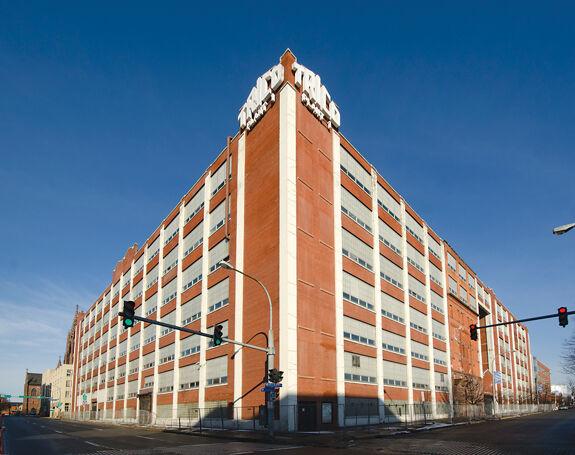 The discussion about Trico is now public. While few would go on record when Spree's March article was written in January, as of March 30, there have been two public meetings about Trico's future and the city's Preservation Board has voted unanimously in favor of local landmark status, which—if approved by the Common Council—would make it more difficult to demolish any part of the structure. The Trico has National Register status. At a March 27 meeting, developer Rocco Termini offered to buy the property for a dollar—which had been mentioned as a possibility, perhaps humorously, by Buffalo Niagara Medical Campus president Matthew Enstice. Termini stated that he would need two years to "figure out" the property's reuse potential. But the structure is owned by a city of Buffalo agency, so any sale would be a more complex matter. At press time, more Trico meetings were planned.