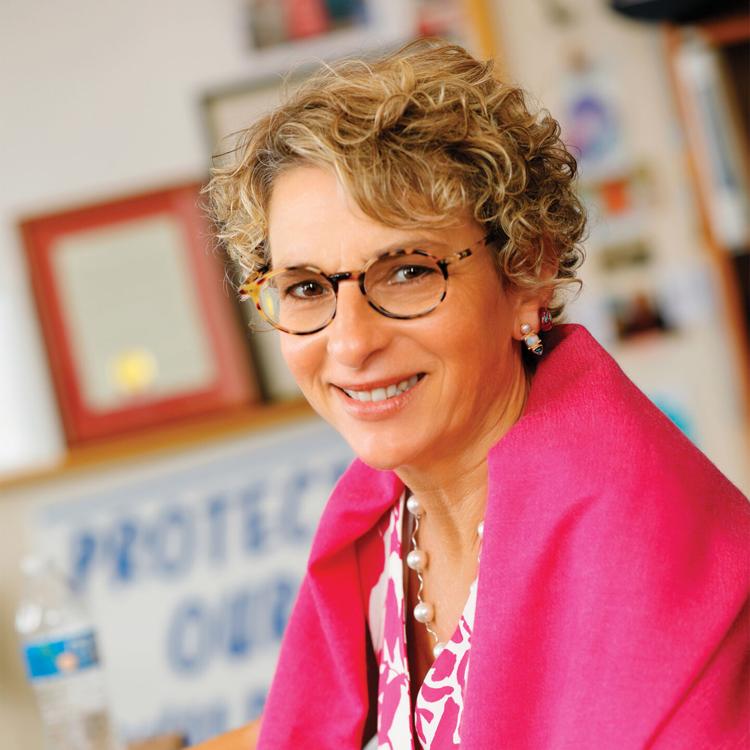 Health has been top of mind for people around the globe since the onset of the coronavirus pandemic early this year. We've been wearing face masks in public, maintaining physical distance, and washing hands all spring and summer. Now, with cooler weather, folks will be spending more time inside. Flu season has the potential to further tax health resources, so we reached out to experts in medicine and public health to ask about best practices for staying safe and healthy. The good news? It's in our control to help stop the spread.
Erie County Commissioner of Health Gail Burstein, MD, MPH, FAAP, Clinical Professor, Department of Pediatrics, Jacobs School of Medicine & Biomedical Sciences, has been working nonstop to keep Western New Yorkers informed and up-to-date on COVID-19-related developments and precautions. Raul Vazquez, MD, FAAFP, is a primary care physician, president and CEO of G-Health Enterprises, and CEO of Greater Buffalo United Accountable Healthcare Network. Vazquez opened Urban Family Practice on Buffalo's Lower West Side in 1996 and serves on New York State's Minority Health Council. Timothy F. Murphy MD, senior associate dean for clinical and translational research, Senior Associate Dean for Clinical and Translational Research, and Director of the UB Community Health Equity Research Institute and Clinical and Translational Science Institute at Jacobs School of Medicine and Biomedical Sciences, is an internationally recognized expert in respiratory tract bacterial infections; he is also a SUNY Distinguished Professor of medicine, microbiology, and immunology.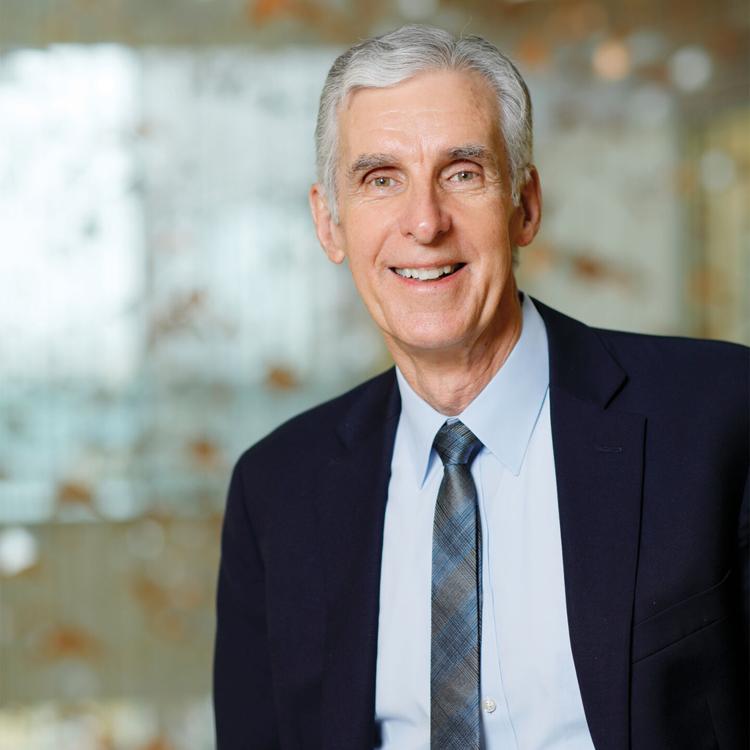 What are the worst- and best-case scenarios for public health in WNY this winter? 
Burstein: One thing is for sure: there is no such thing as a typical flu season, and the upcoming season is made even more unpredictable by COVID-19. Forecasting how seasonal influenza will play out in our community depends on the actions we take this fall, the virulence of circulating flu strains, the proportion of people who get a flu vaccine, and the flu vaccine effectiveness. The southern hemisphere's flu experience during its winter reinforced that good public health habits–wearing a face mask, frequent handwashing, physical distancing, and staying home when sick–led to a relatively mild flu season.
If we can sustain masking, physical distancing, and hygiene habits and add into that a wide uptake of flu vaccination, we can reduce the transmission of flu, COVID-19, and other respiratory diseases this winter.
We have seen examples of worst-case scenarios in other cities and countries, with hospitals and doctors' offices overwhelmed by severe COVID cases. Our department and County government have been working very hard to prevent any version of a worst-case scenario from happening here. 
Vazquez: The best case scenario is rapid testing for COVID-19 and the flu. With the rapid testing, we are able to dissect who has what and treat accordingly. You will not have to wait one to two days or a week to get the report and send it to the state. The worst case scenario is people not getting vaccinated for the flu. There has always been resistance to the flu shots in communities. The flu and COVID-19 are going to look alike and that makes this season worse.
Murphy: We are all concerned about what will happen as we're spending more time indoors where coronavirus is transmitted more readily from person to person. And this is potentially compounded by the onset of influenza season. Adding in the "pandemic fatigue" that we are all experiencing to a greater or lesser degree, and depending on how we all respond, we could have a perfect storm with an annual influenza outbreak on top of rising COVID-19 infections.
It is important to realize that we as a community can control this scenario. We have learned a lot about how coronavirus spreads and how to control it. We know that social distancing and mask-wearing work. And we have many ways to control the impact of influenza. So the best case scenario is coronavirus infections stay low and we have a mild flu season. This can happen, but it is up to us to make it happen.
What are the most important things people can do to prevent infection and other negative health issues?
Burstein: There are three main strategies for people to prevent COVID.
First is primary prevention: wearing a face mask, washing hands frequently, cleaning high-touch surfaces, physical distancing, and staying home when sick. Those strategies also include broader changes in group behavior and environmental factors, such as finding alternatives to large in-person gatherings, increasing ventilation within indoor spaces, and avoiding travel to areas where there is widespread COVID transmission. Staying home from school, work, and other settings when you feel ill is also part of that. These are choices that we have to make every day. 
The second strategy is one that directly involves local health departments, i.e., cooperation with isolation and quarantine. Isolation is the ten-day period where a person diagnosed with COVID-19 through a lab test is removed from contact with others. Quarantine is the fourteen-day period where close contacts of a confirmed COVID-19 case are monitored for symptoms and limited in contact with others. Both isolation and quarantine help us break the chain of COVID transmission. If you are contacted by a local health department to isolate or quarantine, following those directions is critically important. 
The third strategy is less of a strategy and more of a broad recommendation to take control of your overall health. We know that there are people who become extremely ill with COVID-19, and many have underlying health conditions that seem to increase the severity of illness and make it more difficult to recover. Managing conditions like diabetes and high blood pressure, adopting healthy behaviors, quitting tobacco use, and getting recommended cancer screenings are things that each one of us can do.
Vazquez: Most important, people need to get the flu shot and get a pneumonia shot. We have to continue to stay vigilant in staying socially distant, wash our hands, wear masks, and continue to follow the guidelines established by the CDC.
Murphy:  In addition to what's already been stated, the single most important thing that all of us can and should do is to get the flu vaccine. Being vaccinated for the flu not only protects you, but it protects those around you, especially people with underlying disorders and the elderly who are most likely to suffer the most from influenza. Influenza kills anywhere from 10,000 to 60,000 people in the US each year depending on the severity of the flu season. Most of the severe illnesses and deaths are in the elderly and those with underlying disorders. Flu vaccine is a very safe vaccine. Everyone over the age of six months should be vaccinated for influenza. Unfortunately, in an average year, only about fifty percent of Americans get the flu vaccine. We need to get that over ninety percent this year. 
The coronavirus disproportionately affects people of color. How can organizations, churches, and/or community groups help close the knowledge and care gap?
Vazquez: Churches are the most trusted experts in the Black and brown communities. Because of this, churches can be helpful in making sure people get connected to primary care, they can set up stations for people to get tested, and provide resources for their members to connect with behavior health entities if needed.
Murphy: People of color throughout the nation are twice as likely to contract COVID-19 and three times more likely to die from the illness compared to [percentages within] the general population. The city of Buffalo is a prime example of this disproportionate impact, particularly in six predominantly African-American ZIP Codes on the East Side. The markedly higher rates of underlying illnesses in African-American populations, including heart disease, diabetes, cancer, and asthma are a major contributor. Remarkably, the life expectancy of African Americans in Buffalo is twelve years shorter compared to the white population in Buffalo. So the coronavirus pandemic severely exacerbates existing and alarming health disparities along racial lines.
The African American Health Equity Task Force, a community-university partnership formed in 2014, led a community-based effort by bringing mobile COVID-19 testing sites to the community and actively reached out to families and connecting them with services, including meals, personal protective equipment, information about transmission of coronavirus, and transportation to medical appointments. By late May, forty-five percent of deaths in Buffalo from COVID-19 were African-Americans. While this loss of life is tragic, Buffalo is one of few communities in the country that has reduced the disparity in fatality rates in African Americans to this degree. 
As a community, we have achieved important results, but it is just a start. The goal is not just to mitigate issues like the pandemic, but to eliminate the conditions that make these populations so vulnerable in the first place.
Burstein: Leaders can help us prevent COVID-19 by amplifying our public health messages and sharing credible sources of information within their communities. In Erie County, data shows that, unlike in some other areas of the country, deaths due to COVID are not disproportionately affecting any single race or ethnicity. However, data also shows that nearly half of confirmed COVID cases have occurred in City of Buffalo residents, and the City of Buffalo population makes up about twenty-eight percent of the Erie County population. We also see much higher positivity rates from clinics in areas of Buffalo that serve people experiencing poverty and people in crowded housing. 
Give me your hunch on what the "new normal" will look like if a viable vaccine is developed in the next year or so. Will we still have capacity restrictions, social distancing recommendations, and mandated mask-wearing, for instance?
Vazquez: Vaccines are a game changer! We saw the same thing with SARS and H1N1. During this time, we have gotten better about learning about the virus and treatments that work for people. We now better understand how these medicines work with various pre-existing conditions. 
Burstein: We anticipate that it could take a year or more to immunize a large enough proportion of the population to experience any protection from herd immunity. In addition, while the licensed COVID-19 vaccines will be safe and effective, we cannot expect 100 percent protection or know how many doses will be required or the frequency of those doses to achieve maximum protection. Therefore, we must expect that capacity restrictions will be with us for the near future, and mask-wearing and physical distancing measures will be with us for much longer.  
Murphy: With the caveat that this virus has eluded predictions, I think that it is likely that we will have safe and effective vaccines sometime next year. However, in order for the vaccines to have an impact on the pandemic, important questions will be the availability of an adequate supply of effective vaccines and the extent to which our community members will be willing to be vaccinated. As an infectious diseases physician, I am convinced that vaccines will be critical to ending this pandemic. We need to encourage people to listen to the science to guide us regarding when we have a safe and effective vaccine.
What concerns you most about in-person learning for school children and college students?
Murphy: Teenagers and college age students seem to acquire and transmit the virus at a rate that is similar to adults. I think the biggest consideration is the commitment of college students to prevent transmission on campuses. UB students appear to be doing a good job at keeping transmission of the virus down, given that the number of cases on campus has remained below the state threshold of 100 for pausing in-person classes. Some colleges and universities are not doing as well.
Children under the age of ten appear to be less likely to acquire the virus and less likely to transmit the virus compared to older children and adults. That being said, 700,000 children in the US have experienced COPD-19 infection and over 120 children have died. A key consideration of children returning to in-person schools is the potential for spread to adult family members, especially in multigenerational households. Many children will experience mild or even asymptomatic infection, creating a risk for inadvertent spread within families. Careful monitoring of community spread from school children is critical. 
Vazquez: First, the resources and trainings needed for this model are not there, and the schools and teachers are going through trial by fire. There is also a digital divide; some areas do not have the best internet and as a result not everyone will have the same accessibility. It will take us a couple of years to get there and, unfortunately, the students going through it now are going to suffer.
Burstein: The concerns we have for in-person learning are the same that we have for settings where large numbers of people spend an extended period of time indoors. However, we hope that students can attend some in-person classes if our proportion of positive COVID-19 tests remain low and schools continue with preventive measures. Students learn more effectively and receive important social and emotional support with in-person learning.