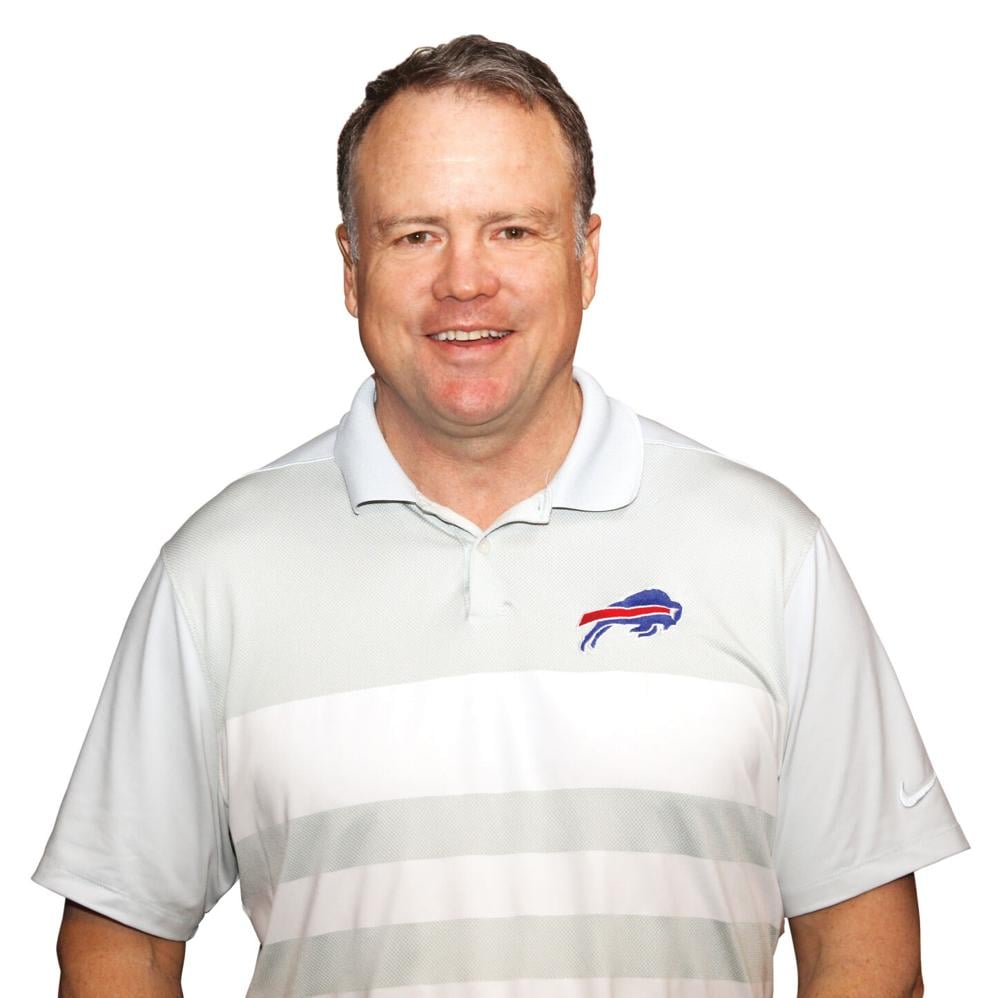 The original plan called for Steve and Sarah Tasker to return home to Kansas, where forty-five acres in a tiny town named Douglas were waiting for them. The Taskers had purchased the property intending to build a home in which to raise their five children after Steve's career with the Buffalo Bills ended. "We always had our foot out the door for when football was done," Sarah says.
But Western New York had been good to Taskers, and  they reconsidered. The sense of community here, Steve says, reminds them of small-town Kansas.
As her husband's thirteen-year NFL career as a special teams star and wide receiver was ending in 1997, Sarah remembers laying out a large sheet of newsprint in the basement of their East Aurora home. When she was growing up, her father would have his children write a pros and cons list if they had to make big decision.
The Taskers examined the benefits of staying in Western New York versus moving fifteen hours away to Douglas. Steve would be starting a job as an NFL color commentator for CBS, so he just needed to be close to an airport. "We tried to envision ourselves going back," Sarah says.
The Taskers, of course, never left East Aurora.
"All the kids were born here, all the puppies were raised here, all the good things that happened in our young, married lives began here," Sarah says. "We wanted to go home so badly and then this became home. That's as simple as it gets."
Football offered the family a special connection to the community. "They supported us everywhere in every way—our family, our church, our community, financially," Sarah said. "Everything was good here. We knew it wouldn't be wise to step away from that."
These days, Steve Tasker remains one of the most popular and recognizable people around Buffalo. As a spokesman for West Herr Auto Group, his face seems to be everywhere. As the co-host of One Bills Live, he's on TV and radio five days a week.
Tasker's affable personality has endeared him to the community. His relationship with fans isn't easy for former stars to achieve. While the aura other Bills legends possess might intimidate people, fans feel comfortable approaching Tasker.
"I really feel like I'm part of the furniture," says Tasker, who played in four Super Bowls. "People—and I like it—feel like they can come up and talk to me."
Tasker tells former teammates like Jim Kelly, Andre Reed, Bruce Smith, and Thurman Thomas that he has the perfect amount of celebrity in Buffalo. "People feel like they can go, 'Hey Steve, what's going on?'" he says. "There's no pretense or anything. I really feel like they consider me part of the family. That's where I like to be."
His everyman personality was evident in a short video the Bills released in December to celebrate their first AFC East championship since 1995. Tasker narrates a package of highlights and soundbites that follows the team from the disappointing end of its 2019 campaign through the highs of last season. He makes appearances throughout the video clad in a winter coat, red scarf, and newsboy hat while holding a cigar.
Toward the end, Tasker appears with snow falling in Highmark Stadium and says, "So we'll see you in Buffalo in January. Be ready. It might be chilly." He then winks, turns, and the video ends.
The video quickly became a massive hit with Bills fans. Within days, T-shirts featuring Tasker and his famous words hit the market. Michelle Girardi Zumwalt, supervising producer at Pegula Sports and Entertainment, said Tasker was the perfect choice and "all in on the character," even bringing extra scarves to the shoot.
"You look at him, you still see Buffalo Bills," says Girardi Zumwalt, who notes that the now-famous closing line was thrown in at the end: "I guess I didn't realize that would be the one line that everybody would hold onto from it."
Tasker is gratified that people appreciated the video. "Now I'm signing pictures of myself in that hat and coat with a red scarf and a cigar," he says. "And I'm signing it, 'Might be chilly.'"